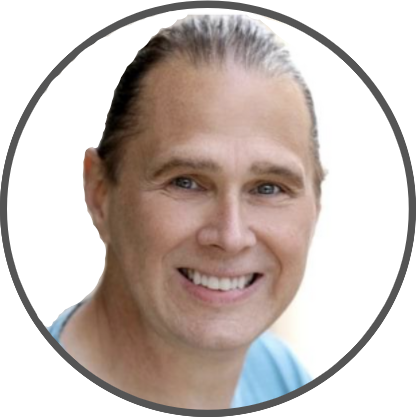 By David Hudnall, DMD
Technology has been one of the driving forces advancing dentistry for more than 30 years. The digital age in dentistry started with the digitization of physical records and x-rays, allowing for access to information at your fingertips. Further advancements in digital technology now allow clinicians to accurately record crown prep margins and have precise-fitting fixed restorations fabricated by CAD/CAM technology without ever taking physical impressions that patients hate.
Within the past five years, similar technological advances have made it possible for digital denture framework to be produced, transforming a manual, error-prone process into one with distinct advantages that benefit both the patient and dentist alike.
What are Digital Dentures?
Digital dentures, or digital denture framework, utilize computer software to capture impressions, design dentures, create a mockup and a final denture without relying upon traditional impression materials, lab plaster, or stone. The process begins in the dental office with scanned impressions, which are used to produce a set of 3D digital models. The digital denture laboratory then applies computer-aided design (CAD) to these models in order to develop the look and fit of the final dentures without relying on analog technology.
Restorations produced via digital technology are based upon mathematical measurements, allowing the final prosthesis to fit exacting specifications. Their benefits include a reduced number of appointments, a more comfortable fit, and fewer adjustments when compared to their hand-made counterparts.
Because these techniques are less invasive and more reproducible than the traditional methods used in the past, both the dentist and the patient benefit from these technological advancements in the denture framework.
What Are the Steps in the Workflow for Digital CAD/CAM Dentures?
There are four basic steps involved in the digital complete denture workflow:
Data acquisition – Chairside scanning technology is used to capture patient anatomy and spatial relationships. The dentist also records a physical bite registration for completely edentulous patients to accompany the case.
Computer-aided designing (CAD) – The scanned images are used to create virtual mounted models which allow a mockup of the final dentures to be perfected.
Computer-aided manufacturing (CAM) – Used to create either a preliminary printed try in or a final restoration.
Manual post-production – This phase includes removal of manufacturing supports, manual assembly of separate CAD/CAM-produced components (such as baseplates and denture teeth), final polishing, and quality control.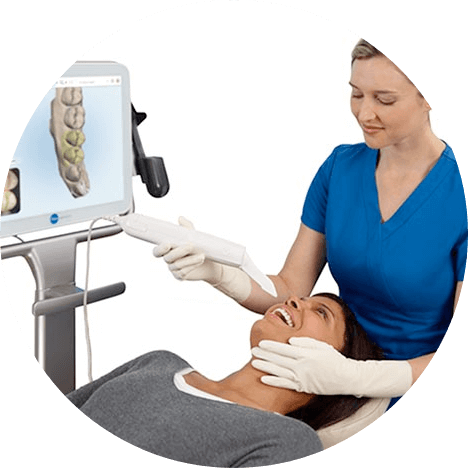 How Are Impressions Captured for a CAD/CAM Dental Lab?
Impressions are captured using an intraoral scanner. Thousands of points of data are collected and used to construct virtual three-dimensional images and models of the mouth that may be rotated and viewed from any angle or any plane in space.
In the absence of a chairside scanner, it is possible for the clinician to take traditional impressions and have the dental laboratory use a 3D model scanner to incorporate the case into the digital denture lab workflow. Using this method does allow impression-related errors to be introduced into the process.
This video demonstrates how Stomadent utilizes CAD to create a metal framework and a Zirlux Acetal framework made to your unique patient specifications:
How Is CAD Software Used To Design Removable Prosthodontic Appliances?
Design software virtually constructs the finished appliance on the virtual model in three dimensions according to the technician's specifications. The design proceeds using the same familiar steps previously performed on physical stone models, except without using manual equipment like surveyors, wax, or cards of denture teeth.
Digital Dentures
Once the three-dimensional dental restoration is fabricated within the computer software through the use of virtual models, the operator is able to select the characteristics and desired specifications of the denture framework.
Technicians can customize the denture's overall appearance including tooth shape, tooth size, tooth arrangement, tooth position, tooth color, gingiva color, uniform thickness of the baseplate, and other parameters for viewing before the final restoration is ever manufactured.
Partial Dentures
With partial framework design, clasps may be placed virtually with respect given to undercuts. Tissue stops and major connectors are designed for wider connectors which allow the framework material to be thinner while improving stability.
Other parameters, such as modifying the gingival sculpting and diastema creation, can be added or changed to improve the desired outcome before the framework or baseplate is made.
Try In
For totally edentulous cases, mockups of proposed dentures are 3D-printed, allowing the dentist to conduct a try in appointment. This try in allows the bite relationship to be verified and refined, similar to the familiar wax try in phase used with traditional dentures. The try in also allows the dentist an opportunity to improve the tooth arrangement and lip support for the ideal appearance.
Finished Dentures
Once the dentist is satisfied with the design, files containing the revised design parameters are used by the denture technician to manufacture the final dentures, either by additive 3D printing or subtractive computer-aided manufacturing methodology.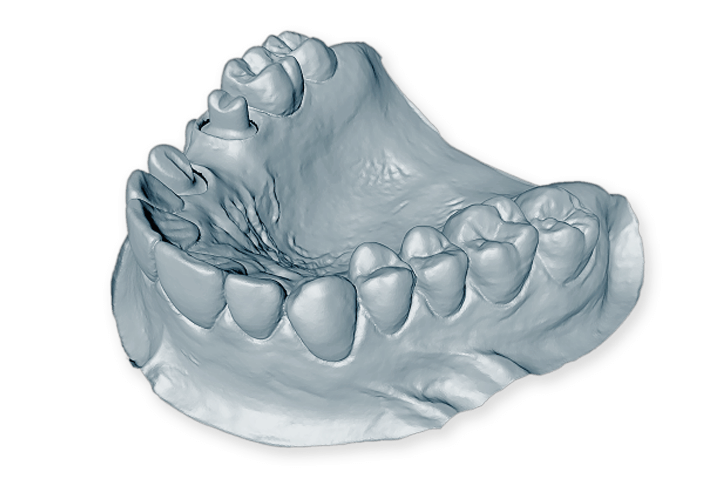 Benefits of Digital Denture Design
Using digital technology offers numerous advantages compared to the traditional manufacturing process of making removable dental restorations. Some of these advantages include:
CAD/CAM dental laboratory processing eliminates the guesswork.
Human error is not carried through the entire process and compounded into the final product.
Virtual models don't have bubbles, voids, or uncertain demarcations to complicate denture design and processing.
Measurements are exact and reproducible which results in an appliance that fits precisely.
Digital dentures fit correctly at delivery and require fewer adjustments, saving chair time.
Digital workflow is an efficient process, saving laboratory time and reducing material waste.
CAD/CAM appliances can be designed and manufactured in less time than their traditional counterparts.
File storage makes it possible to replace lost or broken dentures and deliver them in a single appointment.
Removable Prosthetic Applications for CAD/CAM Technology
In addition to digital dentures, the steps involved in the basic process and workflow may be applied to the design and manufacture of other types of removable dental appliances and restorations, making these fit more precisely than similar prostheses prepared using physical models and reverse-image techniques.
Digital Denture Cost
Like their conventional counterparts, the cost of digital dentures, denture framework, and the other removable digital restorations can vary depending upon the patient's individual needs. But the cost of digital dentures is not necessarily higher because of the use of advanced dental technology.
In fact, the price quoted by most digital denture labs is often very similar to the price point of similar traditionally-made dentures. Because conventional dentures require more time and labor to produce, more appointments with your patient, and more inherent post-production issues, digital dentures offer a better overall value for the money invested.
Why Choose Stomadent As Your Digital Denture Lab for CAD/CAM Dentures?
The digital denture workflow used by Stomadent Dental Laboratory brings a level of precision and efficiency to metal frameworks, flexible partial dentures, complete dentures, and other removable appliances. Stomadent has invested time, talent, and resources in developing a state-of-the-art dental laboratory with a completely digital workflow.
The staff at Stomadent understands how to utilize digital processing to your best advantage, yielding the best-fitting removable appliances at competitive prices. When quality is of utmost importance, choose Stomadent to be your digital denture laboratory. Contact us today!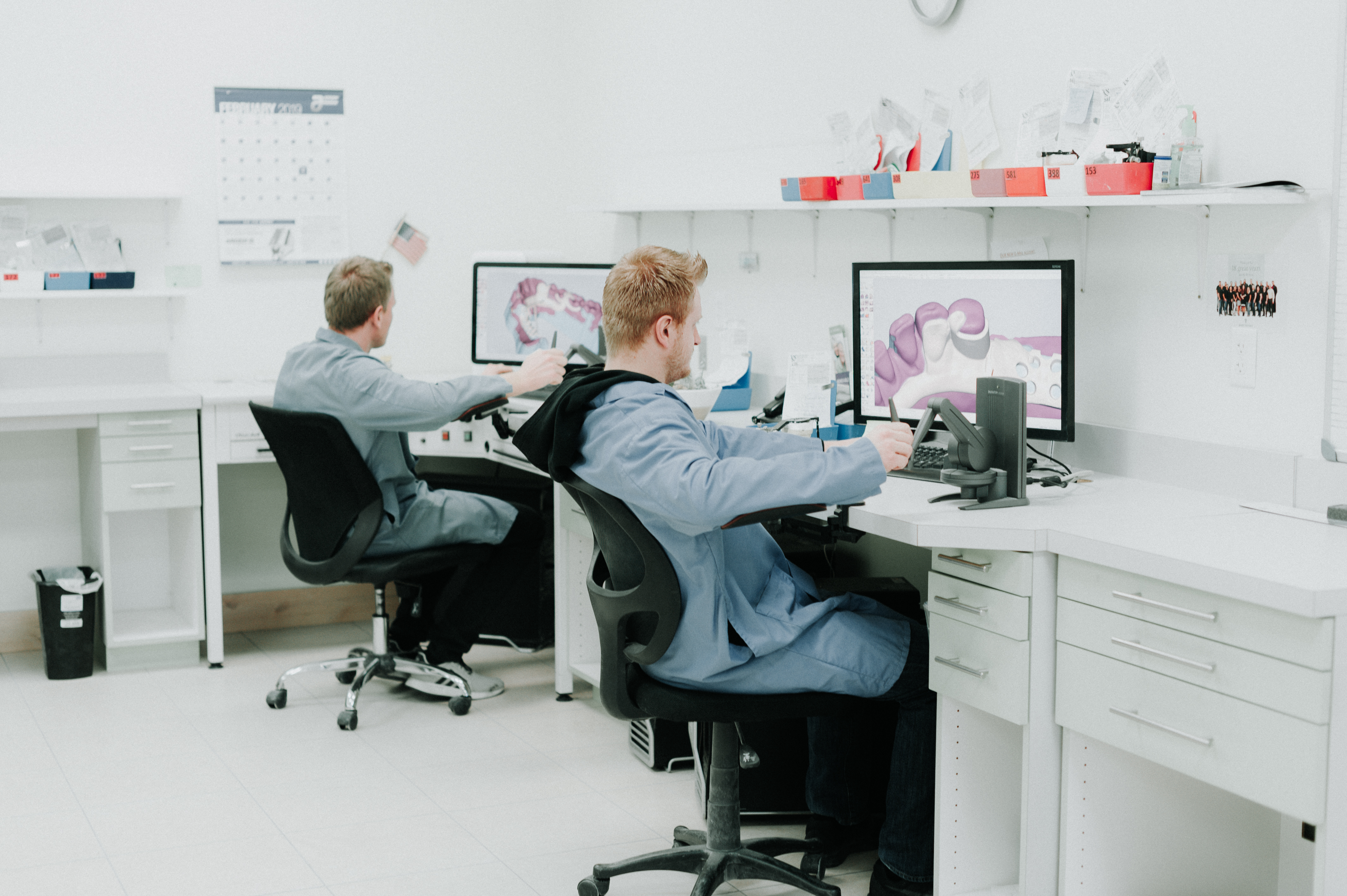 Compare Partial Denture Options
Acrylic

Valplast

Acetal Tooth Shade Framework

Clear Framework

CR/CO Cast Framework

Titanium Framework

Comfort
Moderate
Good
Excellent
Excellent


Best Choice

Great
Great
Aesthetics
Moderate
Excellent
Great
Excellent
Good
Good
Stability/Fit
Good
Good
Excellent
Excellent


Best Choice

Great
Great
Weight
Heavy
Moderate
Light
Light
Heavy
Moderate


Best Choice

Durability
Moderate
Great
Great
Great
Excellent
Excellent
Relinability / Repairability
Easy
Difficult
Moderate
Moderate
Moderate
Moderate
Dentition Friendly
Moderate
Good
Excellent
Excellent
Moderate
Good
Clasp Type
Wire Metal
Valplast Gingival
Tooth Shade A1 - D2
Clear
Metal
Titanium
Manufacturing Method

Analog

Analog

Milled

Milled

Cast

Milled