What are Digital Dentures?
Digital dentures are made through a new process that uses software to design and create a setup digitally. Computer-aided design (CAD) fabricates restorations like digital dentures to exacting specifications and tolerances without relying on error-prone analog technology. With CAD software, it's possible to build a three-dimensional dental restoration in an imaginary space through the use of virtual models. This allows visualization of characteristics like overall appearance, tooth shape, tooth size, tooth arrangement, tooth color, and gingiva color before the final restoration is manufactured. CAD/CAM denture designs are both accurate and flawless. When comparing traditional vs digital impressions, digital impressions also work better in certain circumstances.
What Are the Steps in the Workflow for Digital CAD/CAM Dentures?
There are four phases of the digital workflow: data acquisition (scanning technology), computer-aided designing (CAD), computer-aided manufacturing (CAM), and the manual post-production phase which includes assembly of CAD/CAM generated components, polishing, and final inspection for quality control. In order to complete the appliance, some assembly may be required to join dissimilar materials such as denture teeth to the denture baseplate or a framework.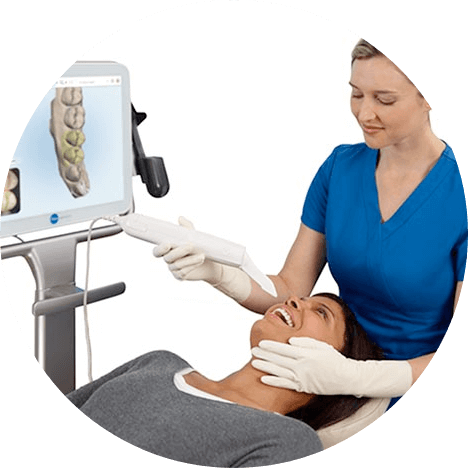 How Are Impressions Captured for a CAD/CAM Dental Lab?
Impressions and bite registrations are captured digitally. One way to accomplish this is to use a three-dimensional scanner that takes hundreds of images of the physical impression records at all angles in all dimensions. The other method involves capturing digital images directly at chairside using an intraoral scanner. With either method, data is collected and is used to construct virtual three-dimensional images that can be rotated and viewed from any angle or any plane in space.
This video demonstrates how Stomadent utilizes CAD to create a metal framework and a Zirlux Acetal framework made to your unique patient specifications:
How is CAD Used to Design Removable Prosthodontic Appliances?
Design software is used to virtually construct the finished appliance on a model in three dimensions according to the technician's specifications. Within the software, virtual teeth are selected to be replaced with artificial teeth. The model is surveyed to determine the best path of insertion for the final appliance in three dimensions.
Then the design proceeds using the most of the same steps previously performed with analog models, except without using manual equipment like surveyors or pencils. In the case of partial dentures, clasps are placed virtually with respect given to undercuts. Tissue stops and major connectors are designed for wider connectors which allow the framework material to be thinner and retain stability. Other things, such as modifying the gingival sculpting and diastema creation, can be added or changed to improve the desired outcome.
Once the technician is satisfied with the design, files containing the design instructions are used to print 3D models or to manufacture the final restoration of digital dentures.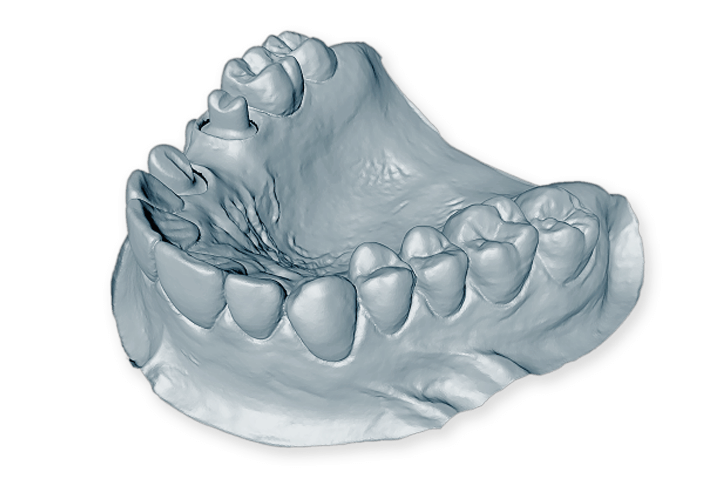 Benefits of Digital Denture Design
A CAD/CAM dental lab eliminates guesswork. Unlike stone models, virtual models don't have physical bubbles, voids, or uncertain demarcations that complicate the design and processing. Measurements are exact and reproducible which results in a precise-fitting appliance. Computer-aided designed restorations fit correctly at delivery with fewer adjustments, saving the dentist precious chairtime.
The digital workflow process for digital dentures is efficient, saving both material and laboratory time. Often CAD/CAM appliances can be designed and manufactured in less time and with less waste than conventionally-fabricated restorations.
Why Choose Stomadent Dental Laboratory as your Dental Lab for CAD/CAM Dentures?
Stomadent has invested time, talent, and money developing a 21st century state-of-the-art CAD/CAM dental lab with a completely digital workflow. The staff at Stomadent knows how to utilize this digital processing to your best advantage, yielding the best-fitting removable appliances at competitive prices. When quality is of utmost importance, choose Stomadent.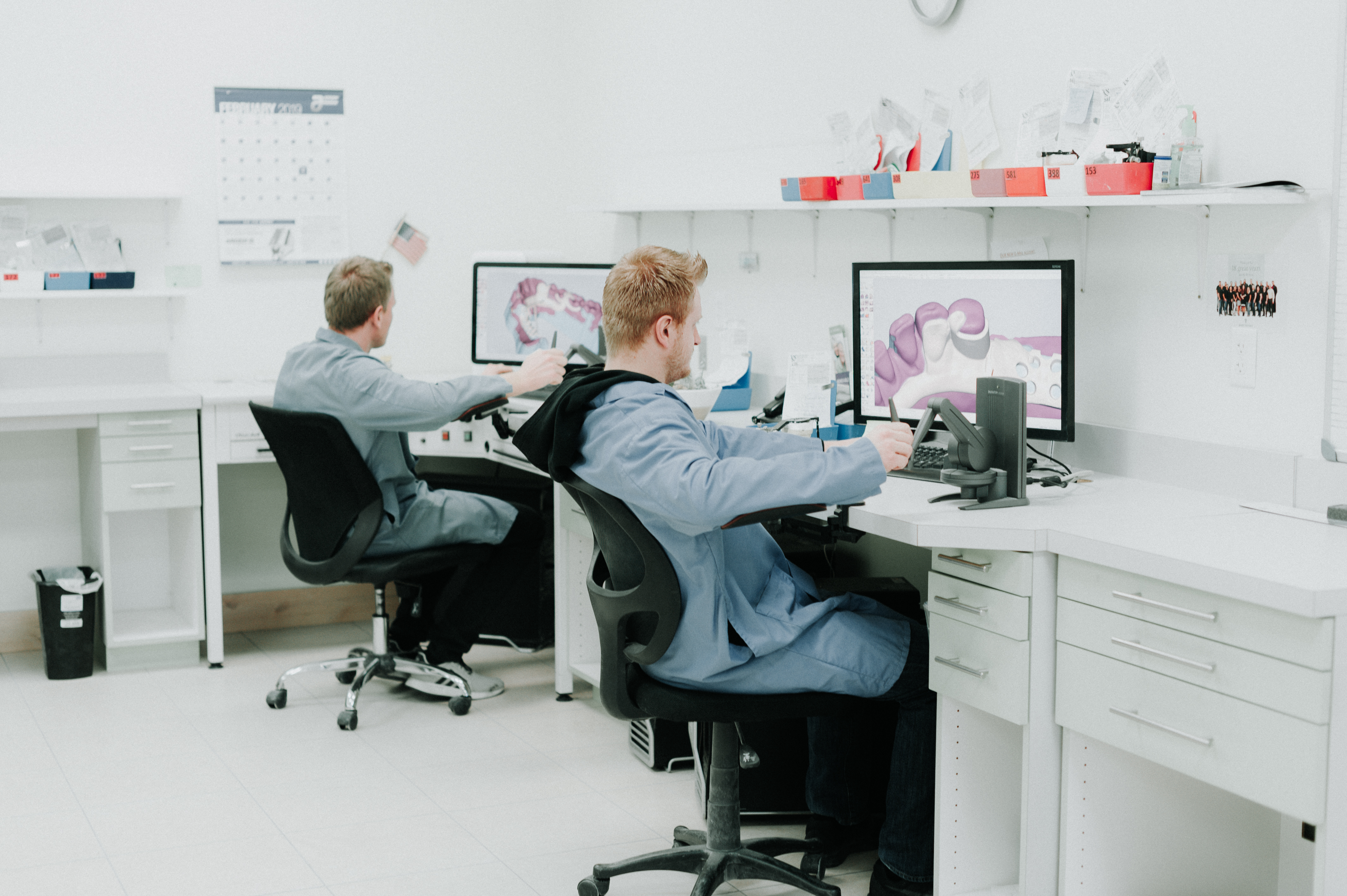 Request a free kit
Receive our hassle-free dental lab kit to get started!
Don't miss a beat — when you need us, we'll be ready! Our dental starter kit includes everything you need to order dentures, dental crowns, dental bridges, and other dental prosthetics from our dental lab. See for yourself how we can help your dental practice succeed!
FedEx two-day return postage shipping labels

Laboratory prescription slips

Product and service inserts with price list