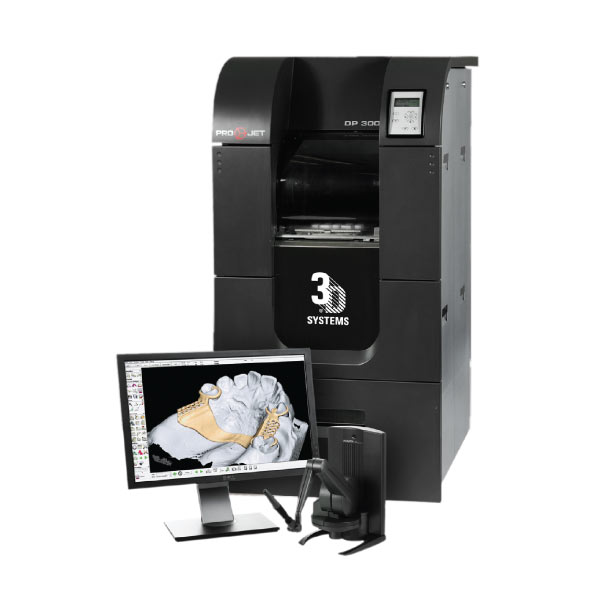 CAD / CAM
Digitally Designed Partial Dentures
The CAD/CAM design system brings an additional level of precision and efficiency to metal frameworks and flexible partial dentures.
Quick Facts
Four to seven-day turnaround — Our state-of-the-art dental laboratory designs, fabricates, and repairs parietal dentures

Digitally designed and vacuum-injected metal frameworks deliver an excellent fit

Bendable clasp eliminates partial denture breakage

Our partial dentures are bio-certified and free from harmful materials
Wironium Cast
Wironium cast metal frameworks introduce a new level of ease and convenience to dentists and their patients. Wironium alloys eliminate fractured clasps, poor fit, excessive adjustments during chair time, and partial denture remakes. Now you can provide your patients with superior, cost-effective removable denture appliances from our dental laboratory while enjoying a healthy profit.
Quick Facts
In-house design, casting, and repairs at our dental lab

Malleable clasps eliminate fractures

Vacuum casting ensures a perfectly fit metal framework

Metal frameworks require minimal adjustments

Eliminates weakness and corrosion

Versatile and suited for laser welding and repairs

Attractive, high-gloss finish

Fabricated from bio-certified metal alloys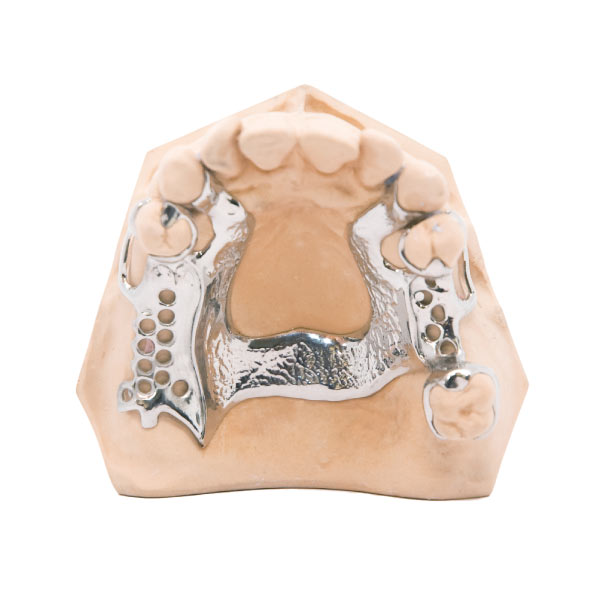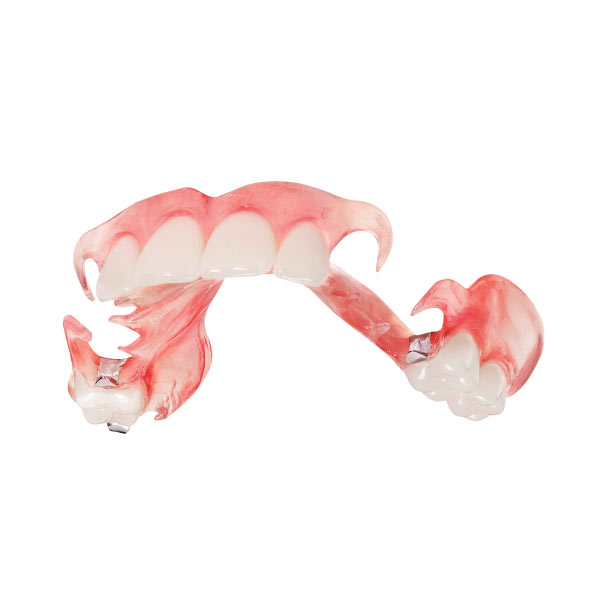 Valplast Partial Dentures
Flexible Removable Dentures
Today, many dentists in the U.S. are choosing Valplast for removable partial dentures (RPDs) because patients love the fit and feel of flexible partial dentures. Metal-based RPD design is often tricky because it attempts to fuse an inflexible object inside a flexible environment. Since Valplast denture materials are flexible, they feel more natural inside a patient's mouth. Valplast partial dentures also blend naturally with a patient's teeth and gums, enhancing the appearance of their smile. Place your Valplast order with our denture lab today!
Quick Facts
Designed and fabricated in our dental laboratory facility

Patients love the appearance and comfort of Valplast dentures

Valplast dentures feel more natural in the mouth than traditional metal-based RPDs

Hugs the patient's gums for greater retention and stability

Reduces stress on natural teeth

Simple to adjust, reline, and repair

Natural, translucent, tissue-like colors

Thin and lightweight material

Non-allergenic — minimizes tissue irritation

Fuses with Wironium metal frameworks
Thermoflex Partial Dentures
Flexible Removable Dentures
THERMOFLEX™ denture frameworks use a flexible resin that is natural looking, aesthetically pleasing, fits the patient's mouth perfectly, and is comfortable to wear. They're designed using 3D CAD/CAM technology and are injection molded using both heat and pressure. The result is a denture framework that is strong, fits precisely, has excellent retention, and requires minimal adjustments. With more than 16 tooth shades and three tissue colors available, Thermoflex partials literally disappear inside a patient's mouth. Thermoflex may be combined with a Wironium metal framework for natural-looking clasps.
Quick Facts
Designed and fabricated in-house by our dental lab

Natural color options: 16 tooth shades and three tissue shades

Comfortable for the patient to wear

Flexible enough to be utilized with complex cases

Clasps with elastic memory securely fit into deep undercuts for maximum hold

Durable, long-lasting denture frameworks

Resists absorption with excellent tensile and shock strength

Easy fit with minimal denture adjustments

Thin and lightweight denture framework

Non-allergenic base minimizes tissue irritation

Fuses with metal frameworks or flexible denture bases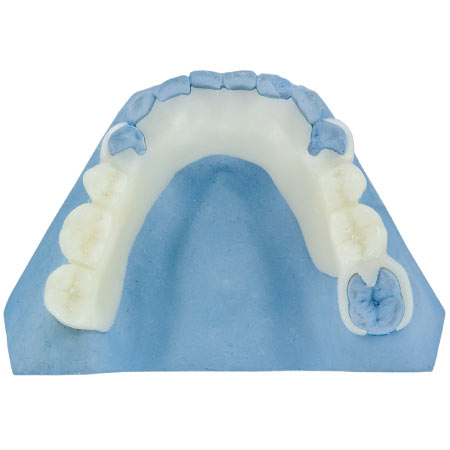 Compare Partial Denture Options
Acrylic

Valplast

Acetal Tooth Shade Framework

Clear Framework

CR/CO Cast Framework

Titanium Framework

Comfort
Moderate
Good
Excellent
Excellent


Best Choice

Great
Great
Aesthetics
Moderate
Excellent
Great
Excellent
Good
Good
Stability/Fit
Good
Good
Excellent
Excellent


Best Choice

Great
Great
Weight
Heavy
Moderate
Light
Light
Heavy
Moderate


Best Choice

Durability
Moderate
Great
Great
Great
Excellent
Excellent
Relinability / Repairability
Easy
Difficult
Moderate
Moderate
Moderate
Moderate
Dentition Friendly
Moderate
Good
Excellent
Excellent
Moderate
Good
Clasp Type
Wire Metal
Valplast Gingival
Tooth Shade A1 - D2
Clear
Metal
Titanium
Manufacturing Method

Analog

Analog

Milled

Milled

Cast

Milled