Bruxism Nightguards and Sports Mouthguards:
Auxiliary Removable Appliances that Provide Value and Service to your Patients
Bruxism Nightguards and Sports Mouthguards:
Auxiliary Removable Appliances that Provide Value and Service to your Patients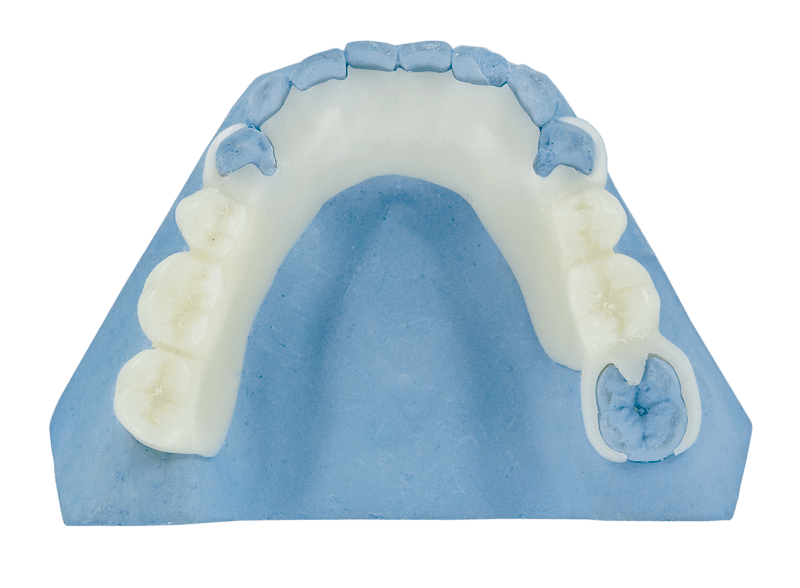 By Dr. Hudnall DMD
Protection of the teeth and the surrounding structures is the name of the game when it comes to offering nightguards and sports mouthguards to your patients. Try as we may, dentists can never restore exactly what was original to the human mouth. Prevention of damage to the teeth and jaw is always a better choice than reconstructive dentistry. That's why we offer custom mouthguards for teeth grinding, sports, and more at Stomadent Dental Lab.
Every dental practice has some of "those" patients. You know them. They are the ones that are literally grinding their teeth flat on the chewing surfaces and incisal edges. They may or may not be aware of it, and it may be happening while they sleep. Some even admit that they wake themselves up grinding their teeth. Their musculature is sore and tender; they may suffer from frequent headaches and neck pain. Left untreated, the enamel will eventually be worn away, exposing the dentin layer, which may result in tooth sensitivity or an unsightly appearance. Referred pain may be the precipitating factor that gets patients who grind their teeth to seek treatment.
Bruxism is a very real problem, especially in this era of stress. High-pressure jobs, making more money to pay for the things we can't afford, lack of adequate restorative sleep, and the demands of our 24/7 society all contribute to stress causing physical manifestations that you may not be aware of. These physical expressions of stress usually result in some sort of deleterious effect on the body. For some, that effect is bruxism, the habit of grinding or clenching teeth.
But there is more to it. Other conditions, such as anxiety, depression, sleep apnea, certain types of medications, neurodegenerative disorders, and the excess use of caffeine or nicotine, are some of the underlying causes of teeth grinding. A nightguard prevents the patient from grinding their teeth by providing a protective barrier between the upper and lower teeth. This teeth grinding guard can be an important step in preventing further damage to the oral structures. Once this is accomplished, it is critical for the patient to determine and address the root cause of their teeth grinding and clenching. As it turns out, there may be a lot more to the health history than what the patient is willing to disclose on their health history form.
How to Solve This
As a dental professional, you probably are not going to be able to solve the underlying problem contributing to the patient's bruxism. However, you are able to offer palliative care and a solution to prevent further damage from happening to the teeth and masticatory structures while the patient explores other causations. In these cases, you may need to consider providing your patients with mouth guards for teeth grinding.
Teeth Grinding Nightguards
Eclipse resilient nightguards by Dentsply Sirona are made from the clear visible light cured composite resin Urethane Dimethacrylate (UDMA). The material doesn't involve using the traditional powder and monomer mixture, therefore tissue sensitivity is not an issue because free monomer doesn't leach from the finished dental appliance. Less shrinkage compared with acrylic nightguards also means less distortion and a precise fit at delivery. Plus, little to no adjustments are needed. Eclipse nightguards seat like a combination hard and soft dental appliance. In addition, these mouth guards for sleeping are fabricated to have cuspid guidance with posterior dis-occlusion unless otherwise specified.
Stomadent Lab is a Dentsply International certified dental lab
Patients will wear a teeth grinding guard if it is comfortable and fits well. Over-the-counter nightguards can't offer the same fit and comfort that Eclipse offers. A restful night may be all it takes to improve the patient's quality of life and allow them to address any underlying causes of their stress. As the best and most reliable dental lab in Idaho, Washington, Oregon, Montana, Wyoming, and the surrounding states, we are pleased to offer Eclipse mouth guards for your dental practice.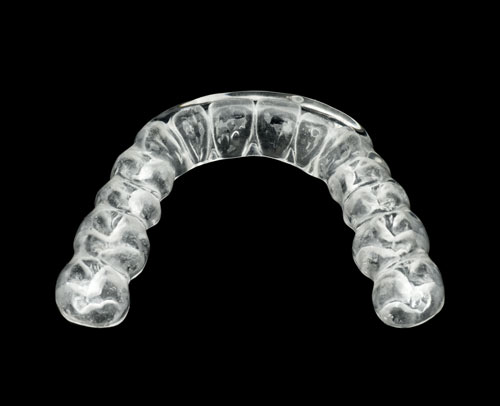 Talk with Stomadent Dental Laboratory About Nightguard Solutions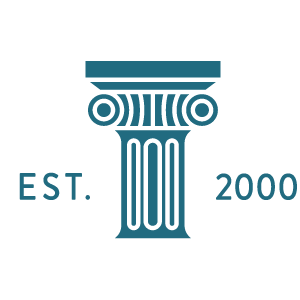 At Stomadent Dental Lab, our technical staff has gone through a rigorous training process to become an exclusive provider of Eclipse dental products. We know these products and materials well, and we are confident that you will find just what you are looking for when you invest in Eclipse dental applications for your patients. We have the experience and know-how to help your patient with a removable dental appliance that can improve their daily quality of life.
Laboratory-fabricated sports mouthguards are designed to serve a very different purpose than nightguards and are therefore fabricated from a material with properties that allow for precise fit, retention, comfort, and the best cushioned protection possible. The Pro-Form mouthguard material by Keystone Industries is manufactured through a unique process of laminating two to three layers of soft EVA (ethylene vinyl acetate) together, giving the finished laminate excellent tensile strength. EVA is free from harmful BPA, monomer, and latex, making it one of the safest mouthguard materials used today. The mouthguard fabricating process also allows the EVA material to maintain sufficient thickness over each individual tooth in order to adequately adapt to and protect the cusps and incisal edges from injury. Pro-form mouthguards are used in all facets of sports, from professional leagues to little league sports.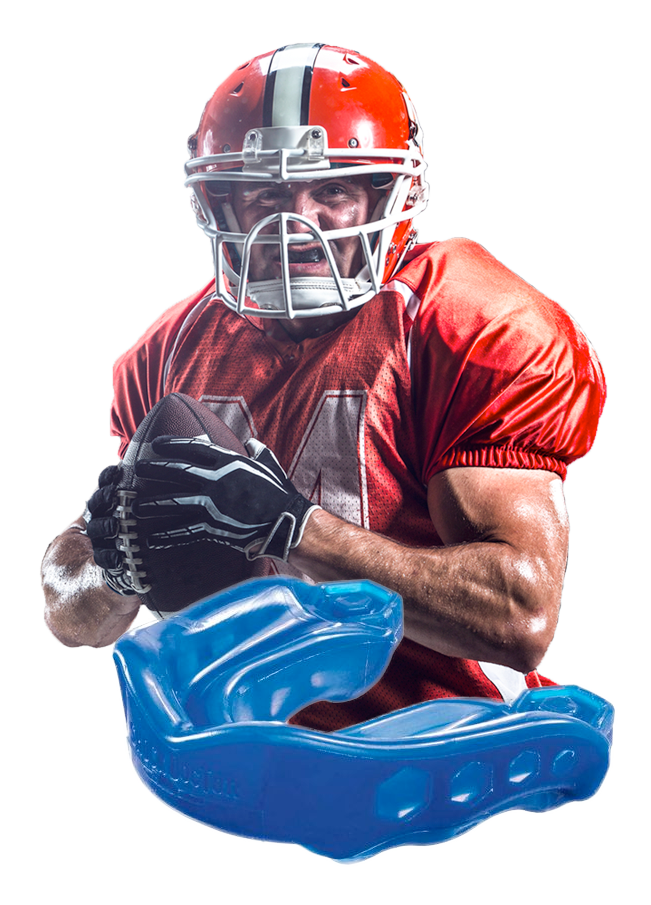 Because sports mouthguards fabricated in dental laboratories require dental impressions and are custom-made to precisely fit the individual's teeth and tissue contour, athletes are able to speak more clearly and breathe easier without the fear of their sportsguard becoming loose or falling out during play. Try that with an appliance made from a sports mouthguard kit you bought at the drug store. You just don't get the same retention or fit. A loose mouthguard does not offer the same level of protection to the teeth and bones as a well-adapted appliance does. Many of the "boil and bite" store-bought mouthguard kits allow the teeth to stretch the material while making the mold of the teeth. This causes the material over the teeth to become thin, resulting in less than adequate tooth protection.
Sports mouthguards are proven to save teeth and the surrounding structures. Properly fitted sportsguards help protect the soft tissues of the lips, cheeks, gums, and tongue by covering the sharp tooth surfaces, helping to reduce trauma and injury to the TMJ, and lessening the force of impact thereby helping to prevent fracture of the posterior teeth and the jaw itself. Athletes are 60 times more likely to suffer damage to the teeth when a sportsguard is not worn. Multiple sources estimate that one dental injury from a sports impact can cost the player more than 20 times the cost of a mouthguard processed in a dental lab. Sports mouthguards are an investment in the long-term health of your athlete patients. With proper care, a custom mouthguard can be used for more than one year before it needs to be replaced.
Pro-Form offers a custom sports mouthguard material available in a multitude of colors, designs, and patterns. When it comes to Pro-Form mouthguards, there is something unique and special for every athlete and every sports team. Stomadent Dental Laboratory has many of these options available. Call us for specific details about Pro-Form sportsguards!
Whether your patient requires an Eclipse nightguard or a custom sports mouthguard made in a dental lab, Stomadent Dental Laboratory is your go-to source for protective dental appliances. Our team has years of experience and specialized expertise working with these custom dental materials, and we offer assurance that each mouthguard appliance will be custom-made to your patient's individual situation using the highest standards possible. The best dental lab for removable mouthguard appliances is Stomadent!
Switching denture labs can be stressful
Receive our hassle-free dental lab kit to get started!
Don't miss a beat — when you need us, we'll be ready! Our dental starter kit includes everything you need to order dentures, dental crowns, dental bridges, and other dental prosthetics from our dental lab. See for yourself how we can help your dental practice succeed!
FedEx two-day return postage shipping labels

Laboratory prescription slips

Product and service inserts with price list