Material Qualities
1

Hypoallergenic denture bases are crafted using a computer-aided design/computer-aided manufacturing (CAD/CAM) approach, but instead of milling, they are 3D printed from high-impact resin that's already preformulated for best and consistent result.

2

Companion denture teeth are milled separately from tooth-colored multilayered polymethyl methacrylate to precisely fit within the custom-milled denture baseplate.

3

After the 3D printing process, a skilled laboratory technician assembles the printed denture baseplate and milled teeth to create a distinctive and personalized dental appliance.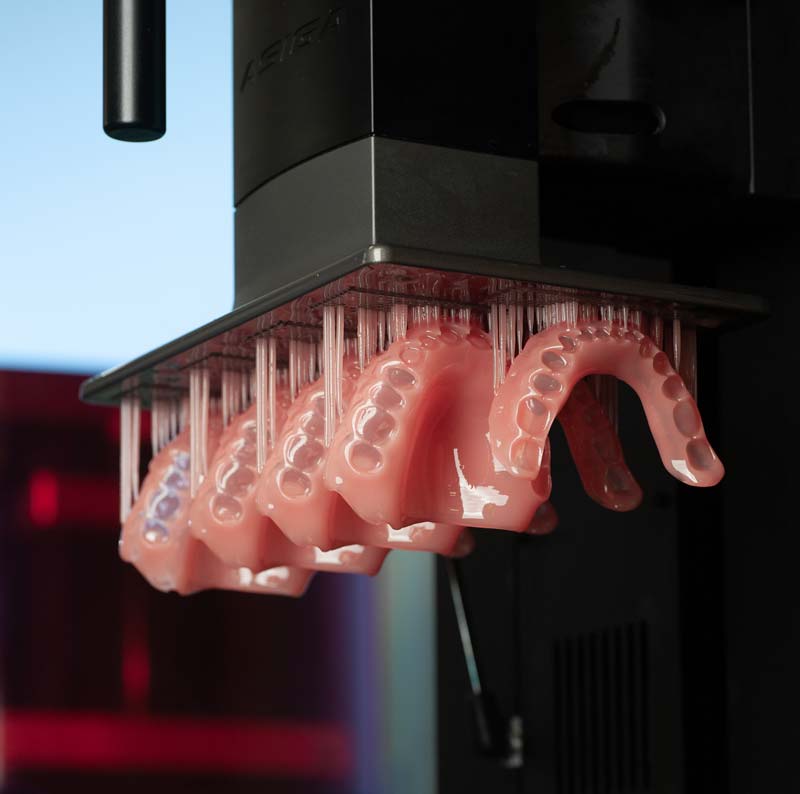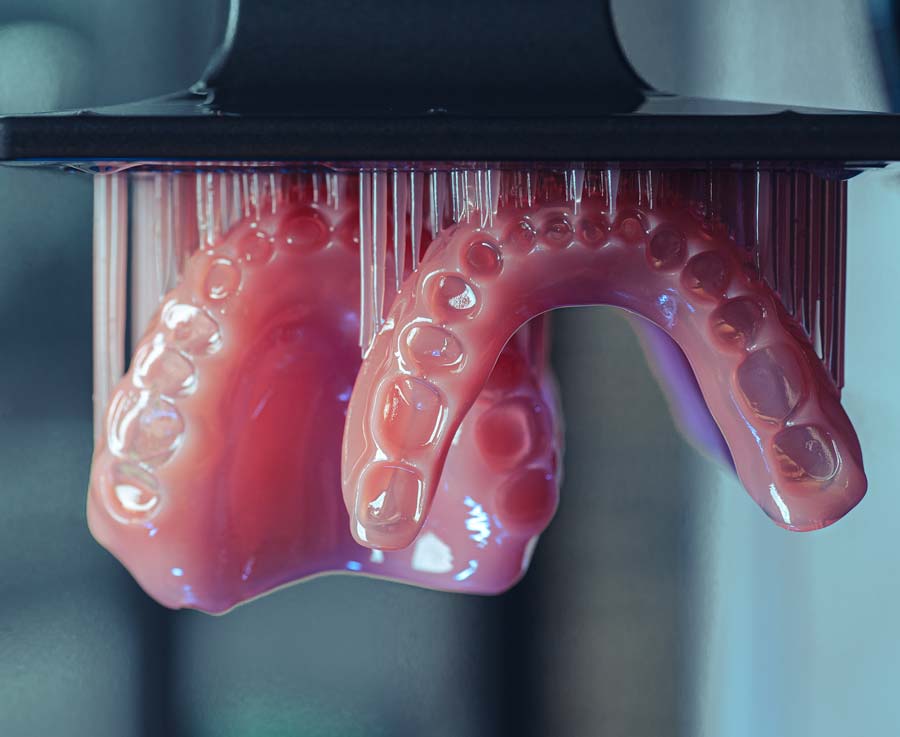 Special Features of Printed Dentures
1

Monomer-free materials: Printed dentures can be fabricated using monomer-free materials, reducing the risk of allergic reactions and contact stomatitis in sensitive patients.

2

Precision and accuracy: The digital design and 3D printing process ensure precise measurements and reproducibility, resulting in dentures with an accurate fit and improved comfort for the patient.

3

Customization: 3D printing allows for highly customizable denture designs, tailoring the appliance to match the patient's individual oral anatomy and preferences.

4

Uniform thickness: The denture base is 3D printed to have a consistent and uniform thickness throughout, minimizing weak spots and enhancing overall durability.

5

Reduced polymerization shrinkage: Some printed denture materials exhibit minimal or negligible polymerization shrinkage, reducing the risk of fit issues and changes in the denture over time.

6

Enhanced aesthetics: Advanced 3D printing techniques enable the creation of natural-looking tooth molds and tooth-colored materials, resulting in aesthetically pleasing dentures.

7

Efficient workflow: The digital workflow in 3D printing streamlines the design and manufacturing process, saving both material and laboratory time. This efficiency can result in faster turnaround times for the patient.

8

Biocompatible materials: Many 3D printing materials used for dentures are biocompatible, ensuring compatibility with oral tissues and reducing the risk of adverse reactions.

9

Minimal chairside adjustments: Well-designed and accurately printed dentures typically require fewer adjustments during chairside fittings, reducing the overall chair time and enhancing patient satisfaction.

10

Lightweight: Depending on the material used, 3D printed dentures can be lightweight while maintaining strength and durability, enhancing patient comfort.

11

Digital storage: The digital files used for 3D printing can be stored digitally, making it easier to reproduce or modify the denture if needed in the future.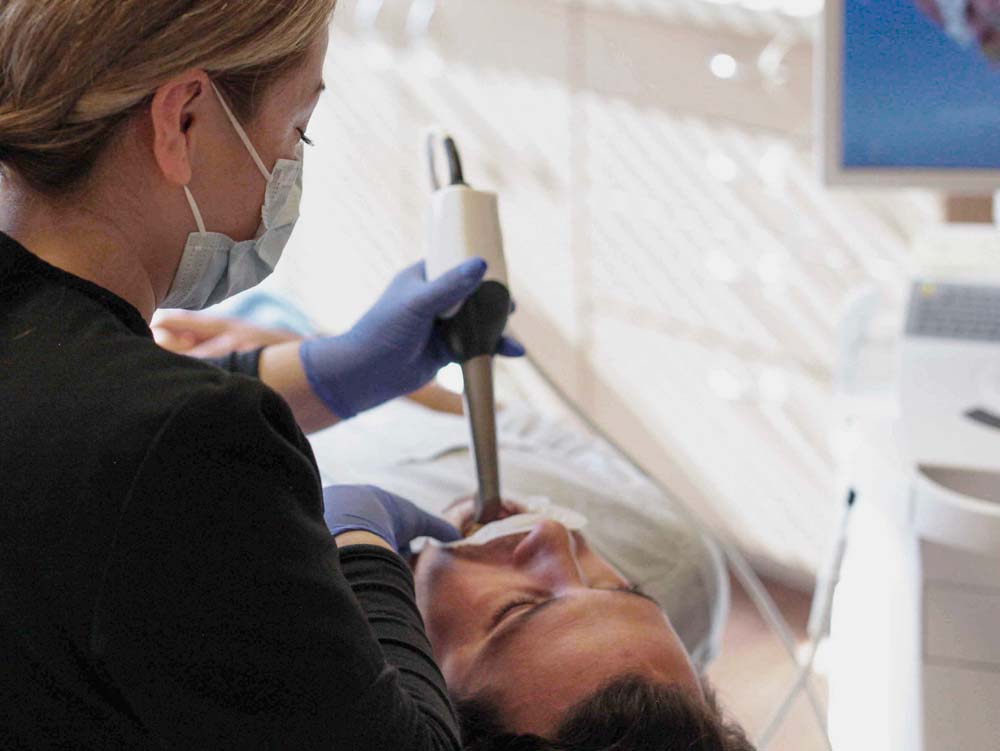 Taking Impressions
The recommended impression method involves using a chairside intraoral scanner to accurately capture the oral anatomy digitally.
The second-best method involves scanning actual physical impressions taken inside of scannable impression trays and scanning the bite registration. To accomplish this, Stomadent uses a three-dimensional scanner that takes hundreds of images of your physical impression records at all angles in all dimensions.
With either method, data is collected into digital files that are used to construct virtual three-dimensional images that can be rotated and viewed from any angle or any plane in space. This allows the laboratory technician at our denture lab the ability to completely design the case to your precise specifications before the manufacturing process begins.
Printed Denture Color Options
Color selections for printed dentures are similar to the colors you have used for years with traditional acrylic dentures.
Denture base is available in variety of shades that closely correspond to the Lucitone shades.
Multilayered PMMA disks, used for milling denture teeth, are available in many of the same shades that you are familiar with from the VITA shade guide, including bleaching colors.
Delivery and Seating
Lucitone dentures fit comfortably from the moment of initial seating.
Sore spots are few compared with traditionally-packed and processed dentures.
Should you need to make minimal adjustments, adjustments may be performed at chairside using the same burs used to adjust acrylic dentures.
Almost no adjustments at delivery save you costly chair time and produces happy patients that will talk about their great experience!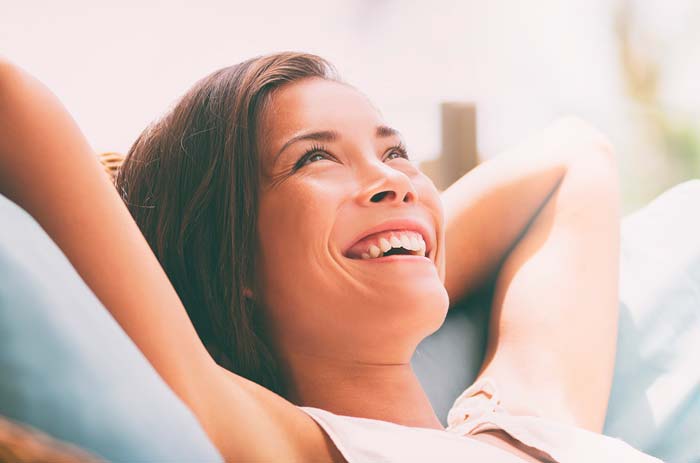 Follow-up Adjustments Visits
Few to none follow-up adjustments are required. Quite a dramatic difference compared with acrylic dentures.
Repairs
Stomadent has the proprietary materials and expertise to repair, rebase, or reline hypoallergenic dentures, providing a seamless union between the original denture and the repair that remains totally monomer-free.
When requesting modifications to the denture, be sure to disclose that the appliance is made from Lucitone High-Impact resin in writing on the laboratory prescription.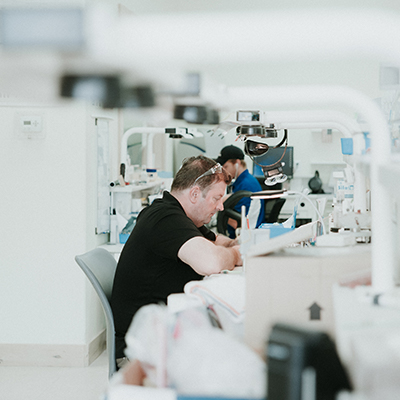 Symptoms of Allergy to Dental Materials
Because hypoallergenic dentures are printed and light cured, monomer does not leach from the finished appliance thus preventing an allergic reaction.
Patients who are sensitive to contact stomatitis related to denture monomer may experience any of the following:
A burning or tingling sensation to the mouth or lips while wearing the dental appliance.
Red rash to the tissue in direct contact with the dental appliance.
Usually, the irritation improves or completely resolves within a few hours of removing the denture from the mouth.

Certification
Stomadent is an Luctitone-certified provider. To ensure your satisfaction, Stomadent performs ongoing quality control, assuring that its clients are provided with milled dental appliances that perform well under normal use. Contact us today to get started with our dental laboratory!