Stomadent Dental Lab is a full-service dental lab in Idaho creating full metal crowns for dentists across the country. Consider us your dental lab partner and contact us with any questions!
Special Features of Cast Metal Crowns
Full

metal crowns withstand wear very well and are not prone to chipping or breakage.

Full

metal crowns are malleable,

especially high noble metal crowns.

The margins of these kinds of crowns adapt well to the contours of the tooth preparation.

Full

metal crowns have a long history of use for dental restorations.

These crowns resist the formation of dental caries.

The use of a high noble alloy like gold in a high noble metal crown is less likely to cause an allergic reaction compared with base metal crowns.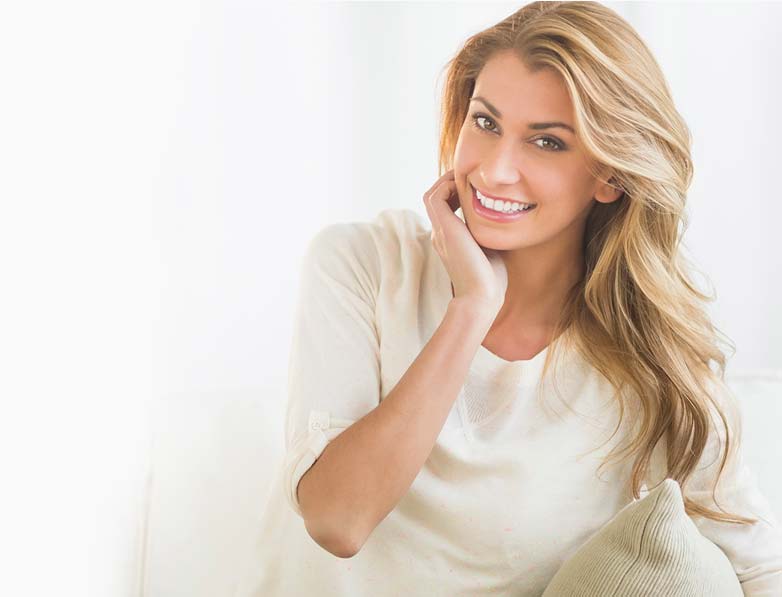 Types of Full Metal Crowns
According to the American Dental Association, full metal crown classification depends on the percentage of metal content present. 
High noble metal crown

– These crowns contain over 60% of high noble metal alloy of gold, platinum, and palladium with a minimum of 40% gold content.

Noble metal crown

– These crowns contain at least 25% of gold and other platinum noble alloys.

Base metal crown

– These crowns contain less than 25% of noble metal content.
Stomadent uses the latest and most technologically advanced equipment to deliver high noble metal crowns to meet your needs.
Full Metal Crown Preparation
The properties of gold and gold-containing alloys allow full metal crowns and gold crowns to be thin but incredibly durable.
Minimal anatomical reduction is required to achieve excellent long-term results.
Full metal crowns conserve the natural tooth structure.
Taking Impressions for Full Metal Crowns
There are several ways to take impressions. Below you will find the best ways to do so in order of preference for our dental lab:
Impression-free scans for a digital workflow

The full metal crown preparation, hard tissue, and surrounding soft tissue are scanned chairside and transferred to the dental lab digitally.

Hybrid technology

Utilizing scannable impression material and impression trays, the impressions and bite are individually scanned into STL files.
Images are created and used to "print" 3D models in the dental lab.

Traditional polyvinyl siloxane impressions and bite registrations
Color Choices for a Full Metal Crown
Cast metal crowns are available in gold or silver-colored alloy metal, depending upon the platinum and/or palladium content.
Delivery and Cementation
We recommend mechanical retention secured with zinc phosphate or resin-modified glass ionomer cement for the best possible results.
Average Lifespan
Gold restorations have a history of lasting 25-30 years or longer, depending on how well the patient takes care of these crowns.
Literally considered the "gold standard" of restorative options for good reason — these crowns are designed to last for a long time. They serve as the standard by which all other options are judged.
Contact us today to receive a free starter kit from our dental lab in Idaho. We offer same-day pickups for many locations in the area and fast shipping for your clinic if you are outside of our pickup zone.
Why choose our dental lab? Stomadent is a full-service dental lab that delivers a range of dental solutions, including dentures, crowns, bridges, and implants — all made in the USA. We offer free 2-day shipping, same-day service, and top-notch technology.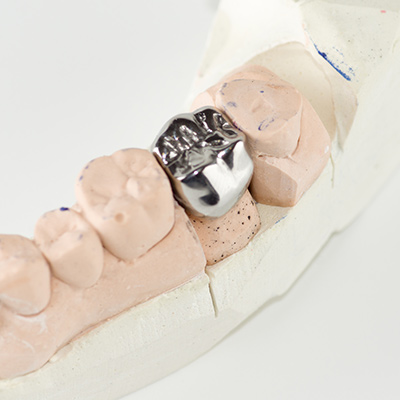 Don't miss a beat — when you need us, we'll be ready! Our dental starter kit includes everything you need to order dentures, dental crowns, dental bridges, and other dental prosthetics from our dental lab. See for yourself how we can help your dental practice succeed!
FedEx two-day return postage shipping labels

Laboratory prescription slips

Product and service inserts with price list