Digital Restorations Dental Lab:
Digital Milling and Printing
Premier Digital Restorations Dental Lab
Early adoption and implementation of rapidly changing digital dental innovations have allowed Stomadent Dental Lab to become a premier digital dental laboratory unsurpassed by others within the field. With more than 20 years of experience incorporating CAD/CAM technology into its production stream, Stomadent is able to provide dental professionals with quality restorations and appliances that offer superior aesthetic appeal with unmatched precision that ensures an accurate fit upon delivery.
Why settle for a laboratory with less digital design and manufacturing experience when Stomadent can be an extension of your office's digital workflows today? At Stomadent, we strive to make the dental lab process seamless, saving you valuable time while reducing costly errors that lead to frustration and remakes.
Digital Milling and Digital Printing Standard Process
Both digital milling and 3D printing start with the design phase of the desired restoration. Digital impressions data files containing code unique to your patient are uploaded to our design software, allowing our technicians to create a restoration of ideal dimensions and optimized thickness on a virtual model without the errors often associated with the traditional lost wax process.
These precise measurements of the final restoration are then translated into computer code that drives the entire digital dental technology manufacturing process. Depending upon the materials chosen for your restoration, the manufacture may take place via milling, 3D printing, or using a combination of both digital dental technologies in order to create single finished dental restorations.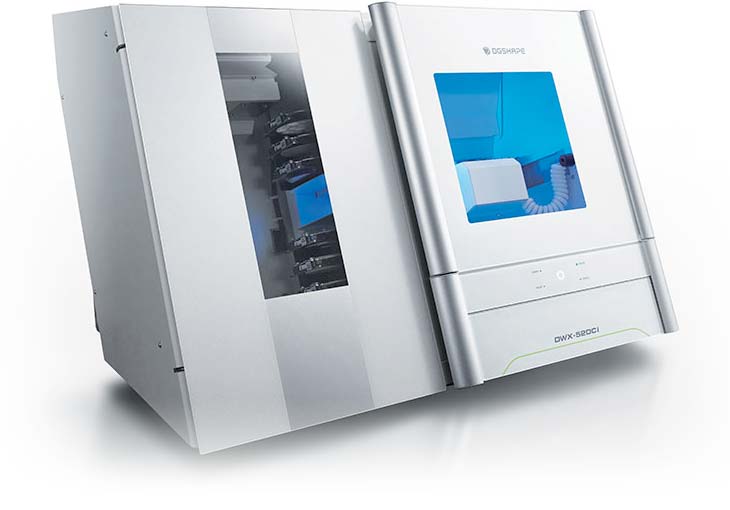 Digitally Milled Restorations
The manufacture of milled restorations begins with excellent digital dental scanners and then a solid block of preformed, void-free material. Much like sculpting, milling removes the unwanted parts, yielding a final restoration exactly as designed. Our dental specialists take advantage of 21st-century computer-driven manufacturing technology, diamond milling tools, and laser cutting techniques to create beautiful one-of-a-kind restorations that take the guesswork out of obtaining a precise-fitting restoration at delivery.
Never before has it been possible for a digital dental lab to create restorative digital solutions with such accuracy from incredibly hard and durable components, including titanium, zirconia, and pre-processed pressed dental resins. We have entered a new world of digital designs and denture construction.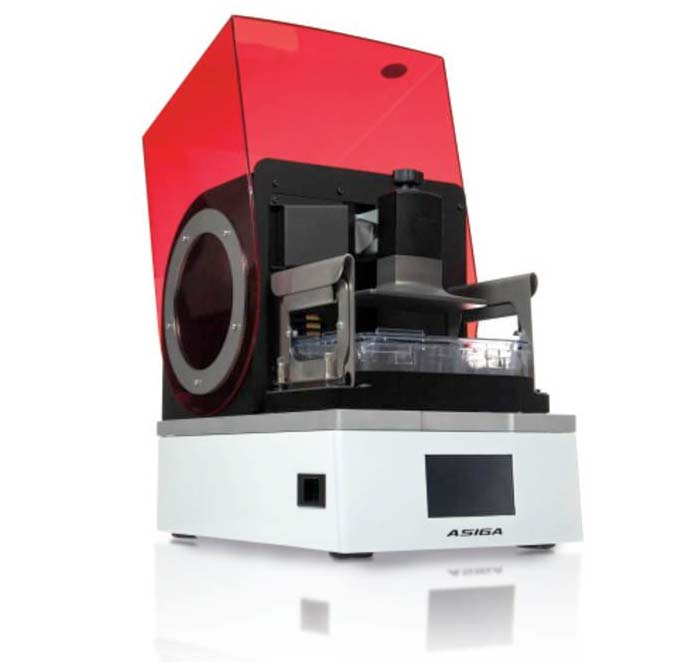 Digitally Printed Restorations
Stomadent Dental Laboratory has also invested heavily in 3D printing technology to offer dentists the most state-of-the-art restorative solutions available. The process of 3D printing begins with a reservoir of raw material. Contrary to the subtractive manufacturing process utilized by milling, 3D printing is an additive process that incrementally adds raw material onto a stationary build plate in order to create the desired object as directed by computer-aided design software.
As liquified raw material is added layer by layer, it is light-cured until the restoration's final form is completed. In many cases, the components from a single restoration are created from two or more different materials, as in the case of a denture baseplate and denture teeth, joined in post-production for a hand-in-glove fit.
Our dedicated team has committed to ongoing training on the latest digital technology that capitalizes on the use of an automated workflow to ensure that your patient receives high-quality restorations at a price that won't bankrupt your budget.