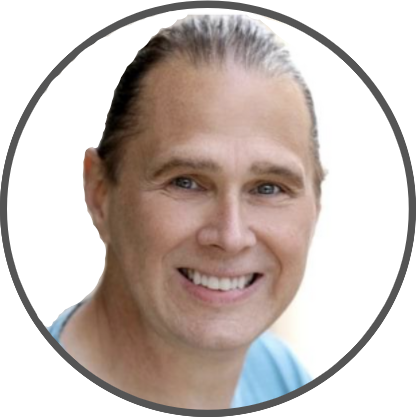 By David Hudnall, DMD
3D printing is used in many industries, allowing designers the ability to quickly turn concepts into three-dimensional models or prototypes. 3D printing technology often saves money over other manufacturing techniques because very little raw material is wasted in the process. With the advent of high-quality 3D printers that produce final products to exacting specifications, it's no surprise that 3D printing is transforming the dental industry.
A few years ago, 3D printers suitable for dental applications were affordable only to the largest dental laboratories. Now they are accessible to smaller dental labs and practices of all sizes.
The most common orthodontic and dental 3D printers work by selectively exposing liquid resin to a light source, either by stereolithography (SLA) using a laser beam to cure dental resins or by Digital Light Processing (DLP) which involves using a projector to solidify very thin layers of resin that stack up to create a solid object.
The way they work is similar. Differences in 3D print quality, workflow, materials, costs, and other factors generally depend on the characteristics of the specific machine chosen rather than the type of curing technology employed.
Dental 3D Printer Digital Workflow
Dental 3D printer workflow used in everyday dental processes may be broken down into four basic phases:
Scan – Capture digital impressions using a chairside intraoral scanner. Note that scanned images may be used as an aid in treatment planning and case presentation as well as for final prostheses design.
Design – Transfer the digital files to design software that creates a virtual restoration or appliance to the exact specifications desired.
Print – Once the design is complete, import the file into print software for 3D printing.
Post-Production – After the individual parts are printed from their respective resins, they are cleansed, cleared of support structures, combined, cured, and polished to form the final restoration suitable for delivery to your patient.
Benefits of a Dental 3D Printer
Dentists are choosing to invest in dental 3D printers because of the number of benefits they offer when compared to the traditional methods of fabricating dental appliances.
Convenience – There are no messy impressions to deal with. Impressions are captured via 3D scanning technology, making the process more pleasant and comfortable for patients.
Time-Saving – No lab turnaround time means that you can produce lab work on-demand on your schedule. Dental models and appliances may be created right in your office without being at the mercy of laboratory workloads.
Advance Preview – Enables the dentist to determine and alter the look and design of the final restoration before it is fabricated. This is something that was never possible prior to bringing computer-aided design into the dental office.
Accuracy and Precision – Because 3D printing technology is much more automated, dental appliances and prostheses will have precise dimensions. Human error is reduced.
Fewer Defects – Restorations and models constructed incrementally via additive manufacturing have fewer voids and defects within the resin, making the final creation less prone to cracking or breaking.
How To Choose the Best Dental 3D Printer
Balancing the advantages and disadvantages of a number of factors, including cost and accuracy, will help you to determine which printer is the best choice for your specific application.
Use
Determine how you plan to incorporate and use 3D printing in your practice. Different printers excel at different procedures. If you are interested in using the printer to produce study models, mouthguards, and surgical stents, investing in a high-quality printer that makes precision orthodontic appliances or denture parts would not be a good use of your resources.
Precision and Accuracy
Generating accurately-fitting appliances is of paramount importance for any dental practice when time and money have been poured into the best dental 3D printer. For 3D technology to be beneficial, the prosthetics made using digital printing must fit more precisely and be of better quality than those produced by the traditional methods. Otherwise, why would anyone do them?
Not all dental 3D printers are created equally. Many come with a lot of bells and whistles that don't necessarily translate into a better-quality final product. What makes a printer the best dental 3D printer is all of its components must be calibrated to work like a well-oiled machine in order for a restoration with superior fit and appearance to be produced. Some important components of 3D printing include:
The type of technology chosen
The quality of the printer
The chemistry of the resins and materials
The software that interprets the scanned and designed images
How restorations are handled and processed manually after printing
There is really no way to look at the specifications related to printing accuracy from a variety of manufacturers and determine which printer is the most accurate and the best dental 3D printer for your practice. The proof is in the final appliance. The quality of the end product will determine whether the printer meets your needs. Ask printer manufacturers to demonstrate their printer in action. Judge for yourself if the product produced exceeds your expectations.
Ease of Use/Easy To Maintain
Who has time for another piece of software that is not intuitive or far too complex to use? A dental office is a busy place and the equipment must be user-friendly for maximum productivity. In addition, you or your staff will need to maintain the printer and its related components on a daily basis. Try to get a sense of the learning curve involved prior to purchase.
Reliability
The most important factors in dental 3D printing are reliability and repeatability. Dental 3D printers must be able to consistently deliver the same high-quality prints, over and over, without wavering, especially in a dental environment where quality control is expected.
Cost
Basic entry-level desktop SLA or DLP 3D printers, suitable for printing models and such, start at around $1,000. Higher-quality laboratory-grade dental additive printers can cost up to $10,000 or much more.
When comparing dental 3D printers, consider not only their upfront costs but also the cost to operate and service the equipment on an annual basis. The price of dental 3D printers is based on a number of factors that include:
Print quality – printers offering greater detailed resolution are more expensive.
Build volume – more expensive dental 3D printers usually print and cure a greater volume of resin in one pass, allowing for faster production without sacrificing accuracy and detail.
Dental 3D software –The intraoral scanning software and design software are important components of digital dentistry. Higher-quality scans, in general, yield a better final product.
Reliability and repeatability – These are two of the main reasons why some dental 3D printers command a much higher price point than others – they reliably produce precision results over and again. In other words, you can count on them to deliver the same great quality appliance or prostheses every time. Reliable printers will save you money in the long run.
Field-Tested Dental 3D Printers Direct To You
Stomadent Dental Laboratory offers special pricing for 3D scanning and printing equipment through exclusive partnerships with our preferred manufacturers and vendors. Choose the best based on our experience. If you see the item in our store, rest assured that we have done our homework and real-world testing for you.
We know for a fact that the item works well. We wouldn't recommend equipment that our technicians haven't chosen to be the best value for your money. See Stomadent's products page for full details. Stomadent wants to help elevate your practice to the cutting edge of dental 3D computerized manufacturing. Contact us today for more information.