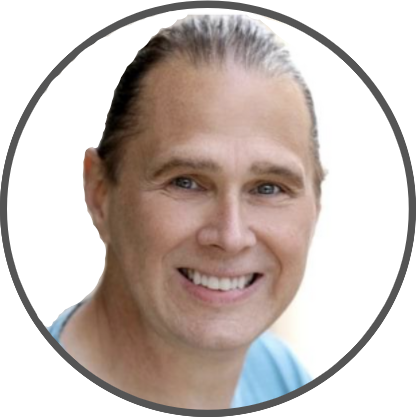 By David Hudnall, DMD
Would you feel comfortable practicing dentistry in the 1960s? Back then, many concepts that affected patient health remained a mystery. Restorative solutions were limited. You couldn't treat disease and offer the best care if you really didn't know what was happening beneath the surface. You couldn't provide the best restorative solutions if material choices were limited.
Digital dentistry is a complete paradigm shift that has radically changed the way dentists provide treatment to their patients. Digital technology is the difference between seeing the world in black and white versus 3D technicolor.
Digitalization in Dentistry
Digitalization is everywhere in today's society. Why would dentistry be any different? Digital technologies play a pivotal role in changing the ways that clinicians approach oral health and deliver services. From digital imaging to restorations produced via a CAD/CAM workflow, digitization allows us to gather and utilize many more points of data and consolidate that data into powerful, useful information that results in improved quality of care.
Advantages and Disadvantages of Digital Dentistry
Like anything else, digital dentistry does have its pros and cons. Once you have accepted that we are living in a world of digital dentistry and it will become more integrated as time progresses, it becomes much easier to focus on all the benefits that a digital workflow has to offer.
Advantages
Digital dentistry allows for greater accuracy, consistency, and standardization of procedures. Because anatomy and cooperation are unique attributes to each patient, obtaining the most accurate impression is often challenging even to the most experienced dental professionals.
Let's face it –– physical impressions are uncomfortable. Intraoral scanning reduces many of the variables and inconsistencies introduced by human error, allowing the dental technician to eliminate guesswork and use precise data for restoration design and fabrication. The result is a more accurate restoration that fits correctly with almost no adjustments.
Digital dentistry and dental technology also streamline efficiency, reduce material waste, and save time. Because the patient is not required to endure a mouthful of goop for what seems like hours while the impression sets, a more accurate representation of the patient's mouth is obtained through 3D scanning technology in less time while using far less expensive, consumable items. Over the course of a year, real money is saved in chair time and supplies.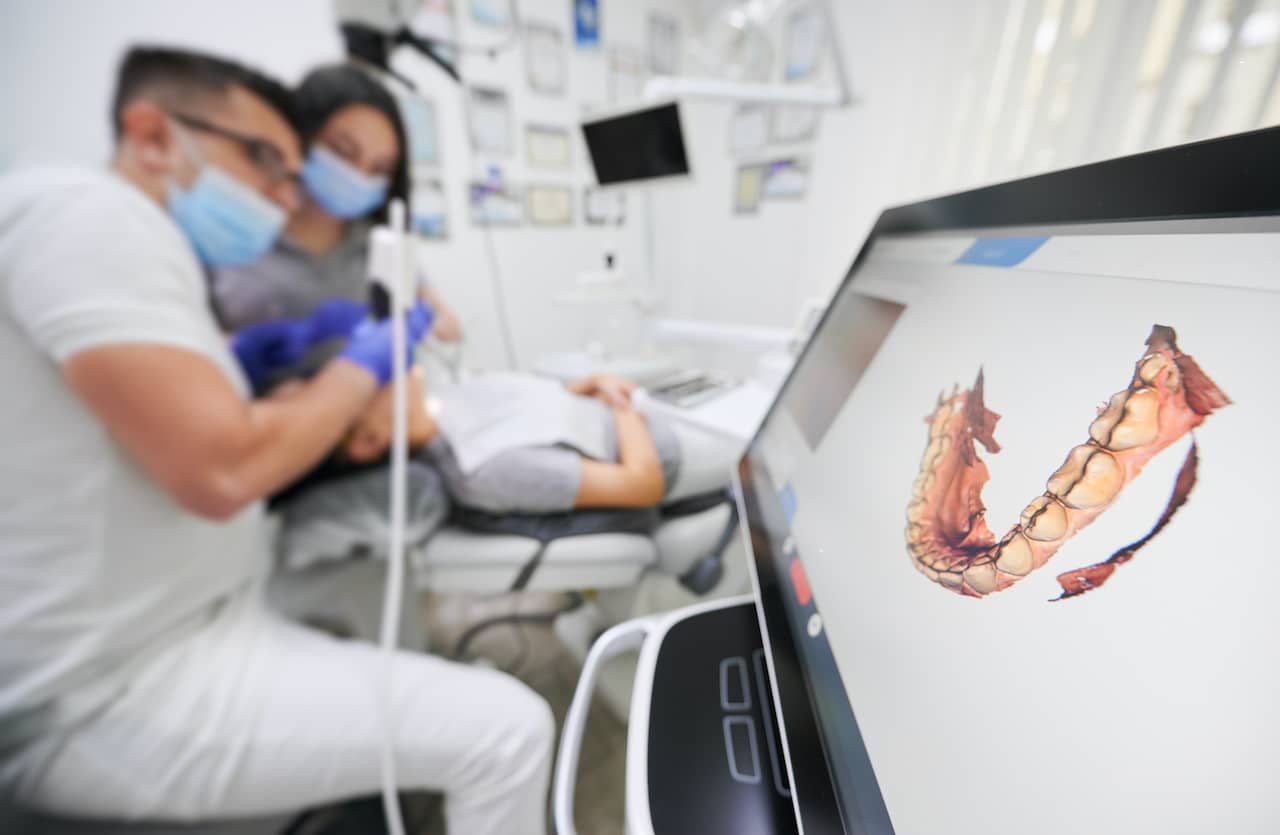 Disadvantages
Digital dentistry can involve a steep upfront investment in your practice's future. Because digital dental practice technology and equipment are relatively new, the initial investment may seem daunting.
A learning curve is involved. You don't know what you don't know. Do you remember the first time you took a crown and bridge impression? It became much easier with practice and experience.
With a digital dentistry workflow, you must change your way of thinking and be open to the nuances of efficiently capturing the patient's anatomy without relying on a physical impression that you can see and hold. That may be something that is holding you back from reaping the benefits of converting to a digital dental practice.
How Can Your Dental Office Incorporate Digital Dentistry?
Really any dental practice where impressions are a routine part of the delivery of services can benefit from going digital: general dentistry, prosthodontics, orthodontics, pediatric dentistry. Digital dentistry streamlines the workflow while greatly reducing remakes. By integrating the dental office with a completely digital lab, it is now possible to produce great-fitting dental appliances without using any of the time-consuming reverse image techniques that were the standard only a few short years ago.
3D printers and milling machines deliver customized prosthetics and dental appliances with superior fit and reproducible results. And, because images can be saved to the cloud, scanned impressions eliminate the need for orthodontists to keep patients' physical models for many years following treatment in order to satisfy legal requirements. Having digital impressions allows the fabrication of a duplicate denture in a hurry without the patient having to come to the office. A great benefit when someone loses their removable appliance.
In addition to digitally-captured impressions, implant placement and endodontic treatment are being planned via in-office digital Cone Beam Computed Tomography systems. Digital dentistry is also being employed in guided implant placement surgeries where digitally-controlled drilling allows for ideal implant placement, eliminating operator error and reducing implant failures attributed to incorrect angulation.
Finally, we can't forget where digital dentistry started. In 1982, it became possible to make same-day ceramic crowns using CAD/CAM milling in the office. This was the first successful commercial effort into a digital dentistry workflow for the general practice. From self-contained systems to completely integrated workflows, digital dentistry continues to expand into new territory.
Best Practices of an Effective Digital Dentistry Workflow
Do Your Research
Many dental supply companies offer the opportunity to try or rent an intraoral scanner before you buy. Because going digital is a collaborative effort, talk to your laboratory. Do they offer a fully integrated digital dentistry workflow? How much experience do the technicians have with CAD/CAM? What scanners communicate best with your lab's equipment? If your current lab is not up to the task, it is time to explore better alternatives.
Think Long Term
After you have become accustomed to capturing scans and transferring them into your laboratory's workflow, consider adding other time-saving digital applications. With a 3D printer, items such as diagnostic models, surgical guides, and temporary restorations can be made right in the office without impressions.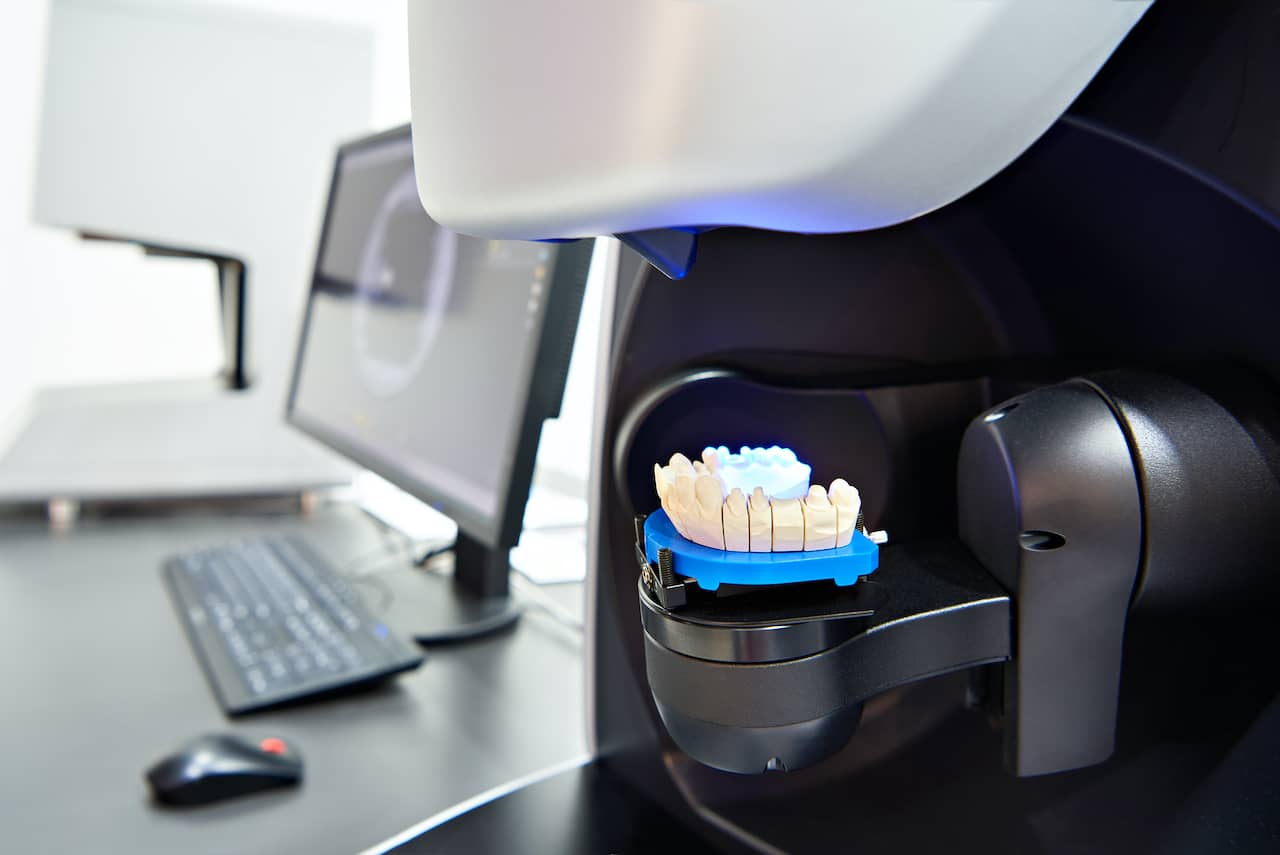 Digital Dentistry Continuing Education Courses
Stomadent Dental Laboratory offers several different methods to become immersed in digital dentistry. Our ever-changing blog series frequently covers how-to advice on prosthodontic topics and restorations produced using a digital workflow.
Our video CE course, "Digital Dentures and Partials: Four Different Clinical Workflows" offered through Viva Learning, shows a way for the clinician to take baby steps converting from a physical impression practice to a fully immersed digital dental practice. Stomadent also offers a number of educational videos that you may view at your convenience covering designing, milling, and 3D printing with the actual equipment used in Stomadent's own lab.
Finally, we bring our Lunch and Learn Series course "Digital Dentistry and the Benefits of Going Digital" to you, live and in-person and on your schedule. The beauty of this course is that it can be interactive and customized to cover topics that pertain most to your interests and your dental practice. Both the video course and the Lunch and Learn Series course are accredited to satisfy your state's licensure requirements.
Stomadent is the Experienced Digital Laboratory
Our experience and command of the latest digital technology allow us to excel at providing the very best restorative solutions while ensuring high-quality control with individualized customer service. Our digital workflow integrates seamlessly with your practice to allow us to deliver our services faster, saving your dental practice time. Learn more about Stomadent's digital milling and 3D printing services today!