Answers for patients who ask,
what are Valplast partial dentures?
Valplast Partial Denture Designs offer added patient comfort and improved esthetics without the need for unsightly metal clasps – or any metal at all. They also work well as Nesbit partials for replacing one or two missing teeth, for patients who have teeth present on both sides of an edentulous area, and for patients whose teeth are less stable due to periodontal disease or moderate to severe recession. Valplast removable partial dentures are an esthetically-pleasing, economical tooth-replacement solution.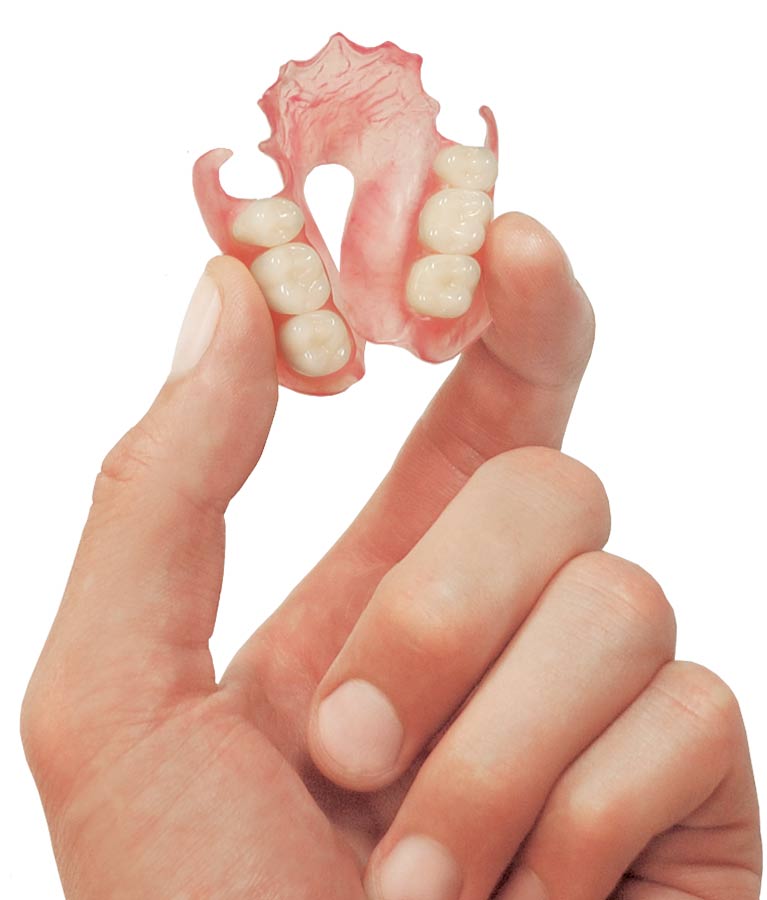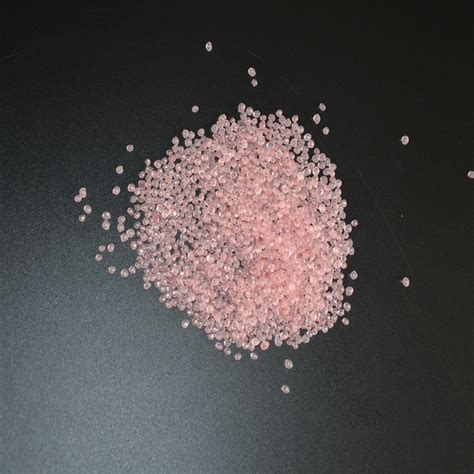 What material is it made from?
Valplast material is made from a thin, lightweight, biocompatible combination of nylon and thermoplastic resin. The resin material is injection molded for precise tissue adaptation and fit. Since the component materials are completely hypo-allergenic, Valplast is suitable for patients with allergies to denture monomers or nickel.
Valplast is available in 3 tissue shades. The clasps are adapted close to the gingiva and are also made from the same tissue-colored resin or clear resin. In many cases, it is difficult to tell where the partial ends and the natural teeth begin.
Caring for a Valplast partial
To clean a Valplast partial denture, rinse the appliance under cool running water. Remove loose particles with the aid of a soft-bristle denture brush. For additional freshness, use Val-Clean effervescent flexible partial cleaner daily.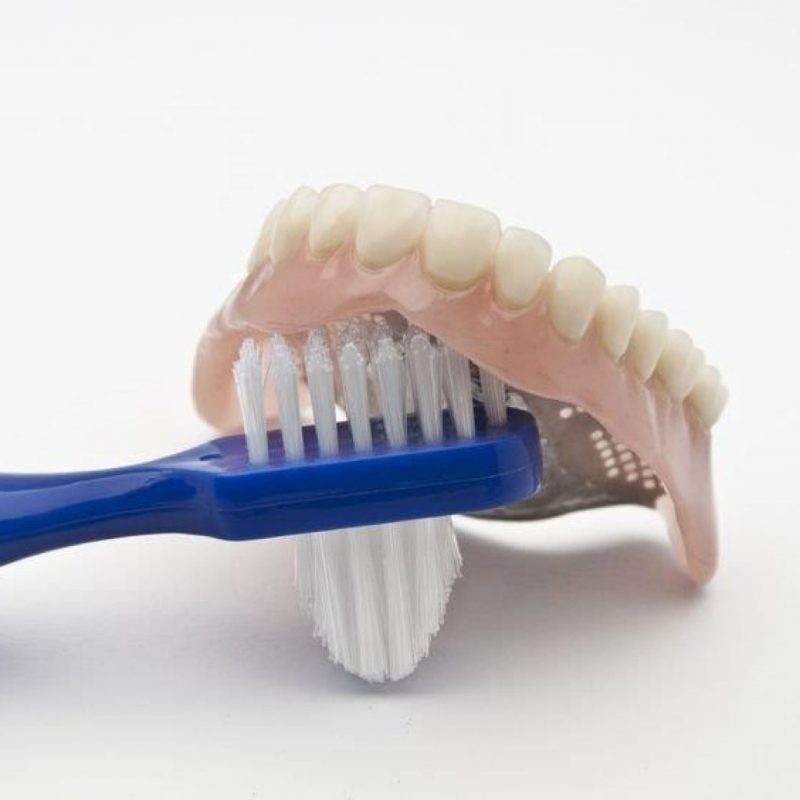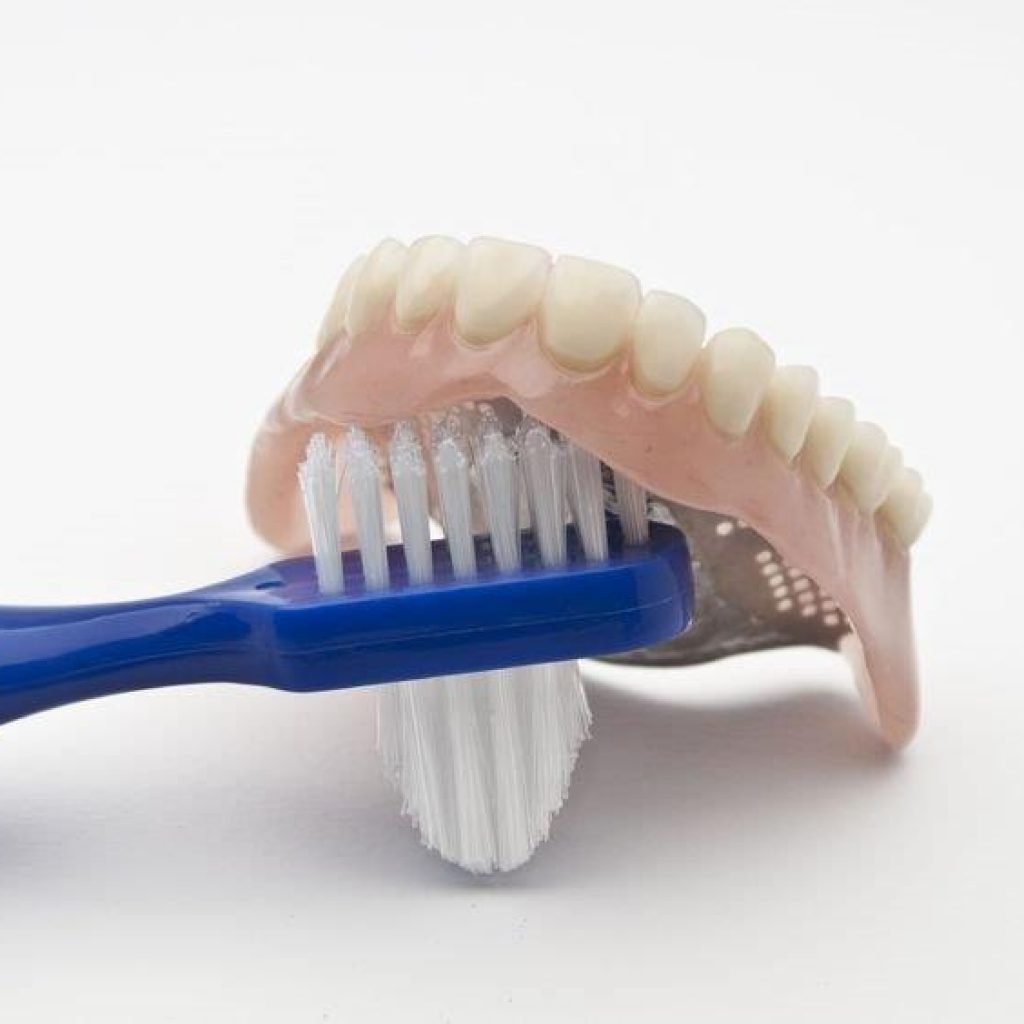 Can you add a tooth to a Valplast partial?
It is possible to add a tooth to an existing Valplast appliance. Stomadent uses laboratory flasking techniques with genuine Valplast materials and supplies to allow new thermoplastic material to become fused with the existing flexible partial base.
Valplast vs. Cast Metal Partials
No restoration is perfect. Cast metal partial dentures have their advantages and are a good restorative option for replacing multiple missing teeth. But they have unsightly metal clasps that show when talking or laughing.
Likewise, there are problems with Valplast partials. Flexible partials are just that – flexible. This feature can be both good and bad. The resin material is kind to the tissue and the teeth and provides excellent esthetics. But it doesn't work well when used to replace a long span of missing teeth or for a distal extension. In these cases, flexure of the thermoplastic denture base may allow retention to be compromised. The trade-off for improved appearance can evoke a frustrating experience for former cast metal partial wearers who are accustomed to chewing with a rigid appliance.
Hybrid removable partial dentures work with metal frameworks
How do you get around this drawback? It is possible to create a hybrid appliance – one that has the benefits of Valplast combined with the added stability of a cast metal partial denture. For large edentulous areas or where a partial denture requires a free-end design, consider combining the flexible partial resin with a biocompatible Titanium or Wironium framework. Marrying the comfort and esthetics of the flexible denture base and clasps with the stability of a cast partial denture and metal clasps in hidden areas may be the right solution for the patient seeking improved comfort and appearance while desiring additional security.
"Can you eat with a Valplast Partial?"
Absolutely. With proper case selection, Valplast partials are quite stable and comfortable while chewing.
Valplast partial dentures pros and cons
Let's face it – patients want a removable appliance to be comfortable, otherwise it will sit in a drawer in spite of your best efforts. The ideal removable restoration should make your patient feel as though the partial is part of their own body. Since Valplast materials are flexible, they feel more natural and offer tremendous comfort compared to metal partials.
Clasps made from tissue-colored flexible material are kind to the teeth. Since there are no tooth-supported occlusal rests, Valplast Partials rely on excellent adaptation to the underlying tissue for precise fit.
Aesthetics
Valplast partials blend naturally with a patient's teeth and gums, enhancing the appearance of their smile.
Its material properties are a combination of biocompatible nylon and thermoplastic resin.
Valplast partial dentures cost
What is the cost of a Valplast Partial Denture? Stomadent Dental Laboratory is pleased to offer to dentists a complete Valplast flexible partial denture, including the teeth at an affordable price. Modifications or special requests are available at an additional charge. Please see our Removable Fee Schedule for complete pricing details.
Ordering a Valplast Partial
Obtaining Impressions in order of preference:
Impression-free scans for a complete digital workflow
The time will come where every dentist has the ability to scan both the hard tissue and surrounding soft tissue in the operatory and transfer the information electronically to the dental lab for integration into the digital workflow. This is the preferred method. If your office is not currently equipped with this technology, please choose one of the alternative methods.
Hybrid impressions
Utilizing scannable alginate impression material and impression trays, impressions and bite registrations are individually scanned in your office into STL files. Images are created and used to "print" 3D models in the dental lab. These "printed" models are then carried through digital processing.
Traditional impressions
Good alginate impressions and polyvinyl siloxane bite registrations work well. Impressions and bite registrations are sent to the laboratory for scanning and are digitized into the workflow for CAD/CAM processing.
Stomadent requires five working days to fabricate and complete a Valplast Flexible Partial Denture.
Additional laboratory working time is required for hybrid cases involving a framework.
Delivery and chairside adjustments
Valplast material typically requires minimal adjustments at delivery. If you're a dentist who hates to perform adjustments, Valplast will save you valuable chair time.
Begin by immersing the partial in hot tap water for 30 to 60 seconds before placing it in the mouth. By elevating the temperature of the partial to near body temperature, the flexibility will be increased and the patient will be able to provide more accurate feedback about the appliance's comfort when fully seated. Should you need to make minor adjustments, a kit specifically made for trimming and polishing Valplast to a smooth, high luster is a lifesaver.
Lifespan and warranty information
The average lifespan for a Valplast Partial is 5 to 10 years, depending on appliance care. Stomadent offers a Lifetime Warranty Against Breakage on Valplast Flexible Partial Dentures.
Request a free kit
Receive our hassle-free dental lab kit to get started!
Don't miss a beat — when you need us, we'll be ready! Our dental starter kit includes everything you need to order dentures, dental crowns, dental bridges, and other dental prosthetics from our dental lab. See for yourself how we can help your dental practice succeed!
FedEx two-day return postage shipping labels

Laboratory prescription slips

Product and service inserts with price list