Thermoflex Flexible Partial Dentures
MONOMER-FREE, GREAT RETENTION, PERFECT FOR PERMANENT AND TEMPORARY SOLUTIONS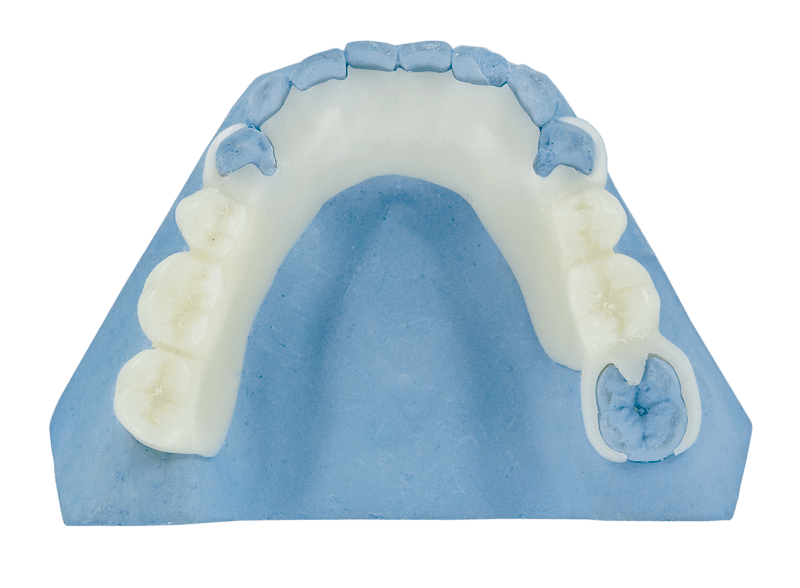 Thermoflex Flexible Partial Dentures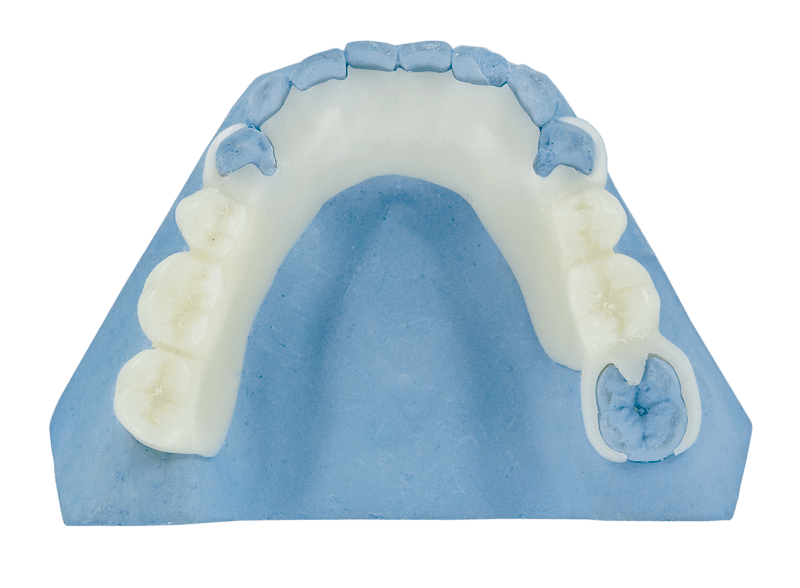 By Dr. Hudnall M.D
Traditionally, most dental patients had to wear a cast-metal partial denture with hard, unforgiving acrylic and unattractive metal clasps. Thermoflex partial frameworks offer tooth-colored flexible clasps that blend in with the natural dentition of the teeth. Edentulous saddles adapt and conform to the tissue, blending comfortably and seamlessly with the gingiva. The Thermoflex resin material offers many advantages for patients who are looking for a comfortable and natural-looking dental restoration. If you are looking for a reliable dental lab to provide Thermoflex partial dentures for your office, reach out to Stomadent Dental Laboratory today! Our denture lab technicians are pleased to serve dental practices in Idaho, Montana, Washington, Oregon, Wyoming, and other nearby U.S. states.
Thermoflex partials are not the right solution for all patients. You may have patients with missing teeth that are very concerned about their appearance but do not have the resources or overall good health that would allow you to replace their missing teeth with implants and implant-retained crown and bridgework.
A Permanent or Temporary Solution
Thermoflex flexible partial dentures provide the patient with a great aesthetic alternative for tooth replacement. With a variety of natural shades, Thermoflex partials virtually disappear in the patient's mouth. Thermoflex partials may also be a great temporary solution for future dental implant patients who want comfort and aesthetics. As the patient's health or financial situation changes, Thermoflex partials may be a bridge before a more permanent dental implant-based restorative dental treatment. A Thermoflex partial denture can also be used as an excellent transitional dental restoration during healing for dental implant cases. Missing one visible tooth? A flexible Nesbit partial denture may be the solution you're looking for.
Monomer-Free Polyacetal Resin
Thermoflex flexible partial dentures are made from monomer-free polyacetal resin. The resin is available in three colors that blend well with most natural tissue shades. The real benefits of the resin material are its properties that provide both strength and flexibility to the finished dental appliance. The resin is injection molded using both heat and pressure. The end result is a resin framework that is strong yet lightweight and flexible, conforms precisely for a comfortable fit, has excellent retention, and requires minimal adjustments. Since there is no monomer used in its fabrication, the non-allergenic base of these flexible partials minimizes tissue reactions and gum irritation.
Good retention is always a concern with partial dentures, even flexible partials. No one wants to wear a food trap or an unretentive partial moving up and down as the patient talks or chews. The elastic memory of Thermoflex allows the clasps to cling deeply into the tooth's undercut. Combine that feature with the 3D CAD/CAM technology used to design the clasp placement, as well as 16 tooth shade options, and you have a flexible partial denture with clasps that blend and engage seamlessly with the abutment teeth.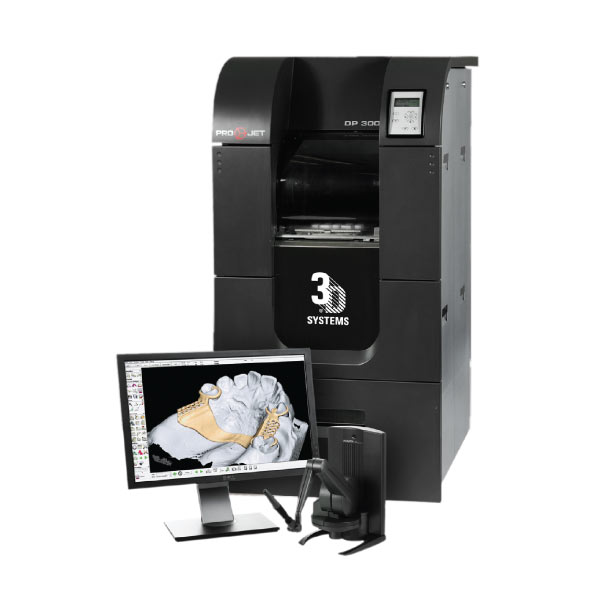 Pros and Cons of Thermoflex
As with any denture treatment option, there are always downsides to consider. Not all types of treatment are appropriate for all patients. There may the danger of swallowing or aspirating a Nesbit partial denture, depending on the patient. Patients with bruxism or a heavy bite can overcome the flexible nature of the partial denture, causing it to bend when chewing. Occlusal rests to prevent over-seating are also made of flexible material and may give way over time. Since the flexible partial is not prevented from flexing downward, in some cases the clasps can begin to bow, allowing the partial denture to become loose and ill-fitting.
In addition, flexible partial dentures work best when they are completely supported by natural teeth. But what if the patient doesn't have any posterior natural teeth? Flexible dental appliances don't work very well in cases requiring long distal extensions. The same flexible properties that are so desirable and make the partial denture comfortable will actually work to dislodge the appliance and hinder the patient's chewing capabilities.
These negatives can be overcome by combining the flexible Thermoflex material with the rigidity of a traditional cast-metal or Wironium metal framework. The best features of each partial denture style can work synergistically. This allows the "invisible" flexible clasps and gum-hugging tissue-borne material to be used when supported by an underlying metal framework and/or metal rests. The result is a hybrid flexible partial that cannot be over-seated and doesn't over-flex at the back of the arch when chewing.
So what about breakage? Sooner or later, it is bound to happen. A tooth pops off, a clasp breaks. Partial dentures do break occasionally, and Thermoflex flexible partial dentures are not immune to breakage. As a Thermoflex provider, our denture lab technicians at Stomadent Dental Laboratory have the ability to repair these flexible partials and get them back into service ASAP. Please don't hesitate to contact our dental lab for details about your specific case.
The advantages of Thermoflex flexible partials are numerous. Usually there is a way to work around the drawbacks of the flexible material itself in order to fabricate a comfortable dental appliance with a wonderful aesthetic result that your patient will enjoy for years to come. Call or email us to talk with a Stomadent Thermoflex expert. We'll partner with you to find the removable dental appliance that is the best fit for your patients.
Switching denture labs can be stressful
Receive our hassle-free dental kit to get started!
Don't miss a beat — when you need us, you'll be ready! Our dental starter kit includes everything you need to order dentures, dental crowns, dental bridges, and other dental prosthetics from our dental lab. See for yourself how we can help your dental practice succeed!
FedEx two-day return postage shipping labels

Laboratory prescription slips

Product and service inserts with price list