Stomadent's dental milling center uses 21st century dental manufacturing technology to create precise dental restorations for dental practices.
Dental Laboratory Applications and Costs
What is Dental Milling?
In dentistry, dental milling is employed in the manufacture of both fixed and removable prosthodontic appliances. Since the final restoration is fabricated from a solid mass of its component material, the finished appliance is free of voids and defects that can lead to material fatigue and fracture.
Milling in Dentistry
The first crude milling device for dentistry was invented in 1971. Over the years, milling has been developed, refined, and perfected with the aid of computer-aided design (CAD) into the precision computer-aided manufacturing (CAM) process that we find commonplace today. Whether the starting material is metal, glass ceramic, or resin, the basic milling process remains the same. A series of cutting instruments suitable for reduction of material are used to remove unwanted portions of the design at the direction of CAD software. What remains is the dental restoration.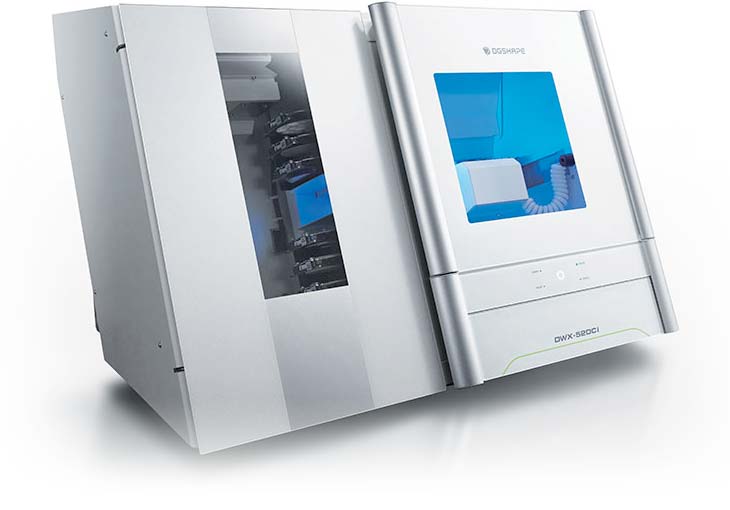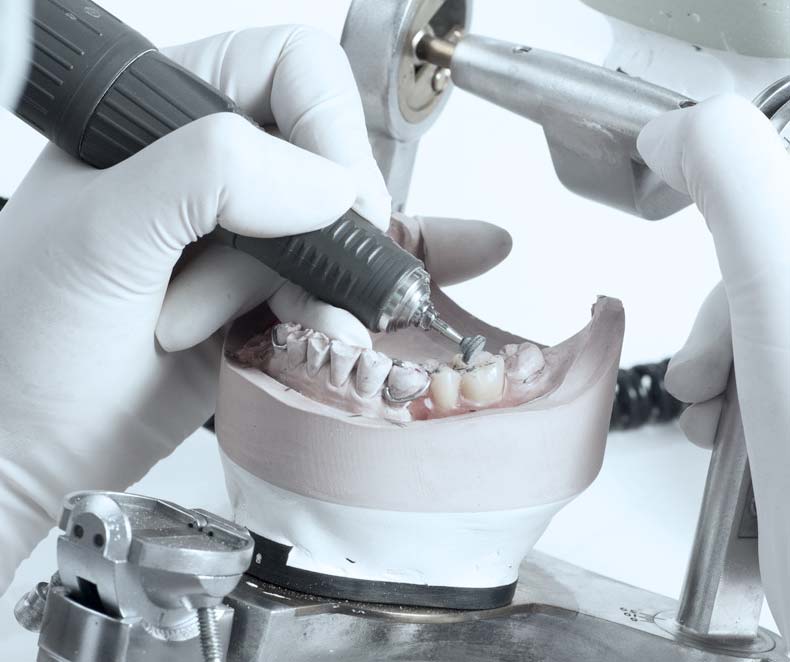 Our Post-Manufacturing Processing
Just because a dental restoration is milled doesn't mean it is ready to be placed in the patient's mouth immediately after being removed from the milling machine. Like traditional analog methods, milled dental restorations require further finishing after processing in order to be delivered as a final restoration. Depending on the material, procedures such as sandblasting, custom staining, shading, or assembly of components milled from different resins may be necessary. In all cases, fine refinement, finishing, and progressive polishing are also necessary to make the appliance suitable for delivery and use.
Benefits of CAM Milling in Dentistry
These are just a few of the benefits that CAM dental milling has in dentistry:
Distortion and material shrinkage are non-existent
Production errors and laboratory working time are diminished
Milled products conserve raw material and result in much less waste, which saves money and the environment
CAM-milled restorations fit more accurately and precisely at delivery
They require fewer adjustments compared to traditional analog laboratory methods
Dental Laboratory Applications and Costs
Removable Prosthetic Applications from our Dental Milling Center
Titanium is a biocompatible material that is suitable for use in patients who have known reactions to other metals. The framework is milled from a pressed titanium plate. It can be milled to be much thinner and lighter than similar cobalt-chromium frameworks which translates into improved patient comfort.
Stomadent Dental Laboratory offers titanium frameworks for $199. Please see our Fee Schedule for additional information.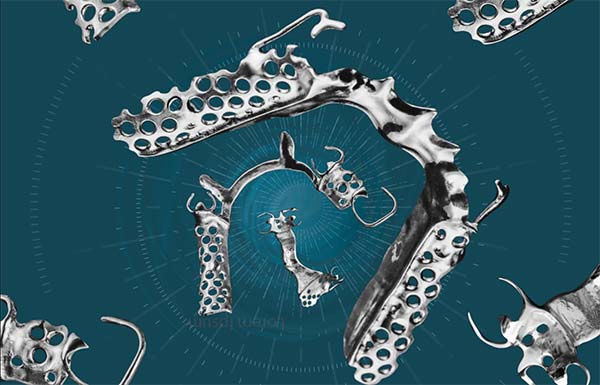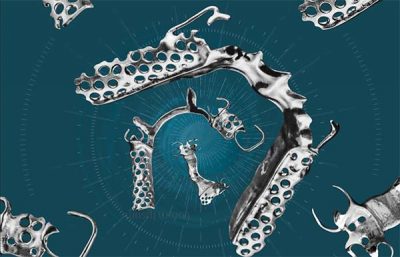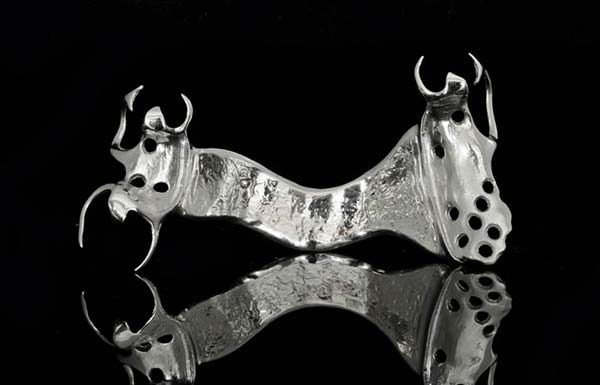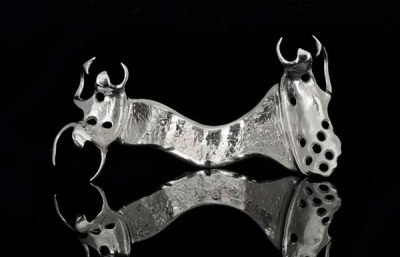 The framework is custom milled from a solid mass of predominantly cobalt-chromium alloy. The properties of this proprietary metal formulation allow the clasps to be very thin but flexible. Because there are no voids or imperfections in the solid metal starting material, clasps are not subject to imperfections or voids that can lead to metal fatigue and breakage.
Wironium frameworks are available from Stomadent Dental Laboratory for $178. See additional pricing information listed in our Removable Fee Schedule.
This material is flexible when thin and more rigid as the material becomes thicker. This makes Zirlux Acetal ideal for fabricating tooth-retained removable partial-denture frameworks with clasps that easily flex into undercuts near the gumline. Tooth-colored resin clasps are much less noticeable than wire, making Zirlux Acetal a great combination of both esthetics and function.
Acetal frameworks are offered by Stomadent at the competitive price of $192 and up. Our Removable Fee Schedule provides additional details regarding our pricing.
See the dental milling process for Acetal Frameworks and Digital Dentures.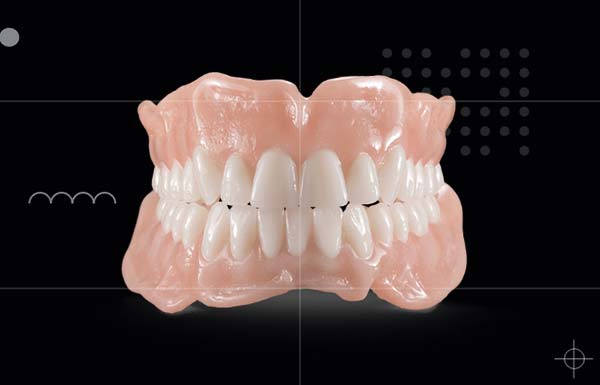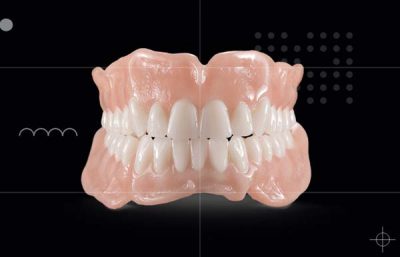 Solid disks of denture resins especially designed for milling are obtained from Ivoclar Vivadent or other resin manufacturers. Unlike waxing, the milled denture base is fabricated to a uniform thickness. This eliminates thin spots and areas that are prone to wear or breakage. Since the denture resin was processed before it was made into a disk, the denture fits better because there is no polymerization shrinkage. Denture teeth are milled separately from multilayered poly methyl methacrylate (PMMA) to precisely fit the custom-milled denture baseplate. The expense to maintain an inventory of denture teeth on cards is eliminated. During post-production, the baseplate and teeth are joined by the laboratory technician.
Stomadent Dental Lab offers a selection of complete denture options that vary in quality and price points. Dentures start at $280 per denture. See our Removable Fee Schedule for additional descriptions and pricing information.
Crown and Bridge Applications
A solid disk of noble metal is the starting point for milled all-metal crowns. Because of CAD/CAM technology, the finished crown is manufactured to fit the crown preparation exactly with excellent occlusion and proximal contacts. Time is saved and chairside adjustments are virtually eliminated.
Full metal crowns are priced at $100 plus the alloy cost. See our Crown and Bridge Fee Schedule for more information.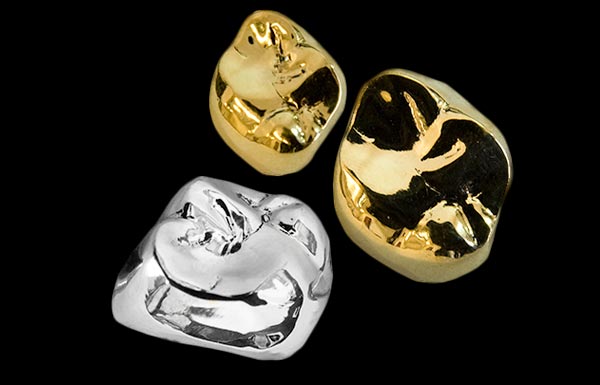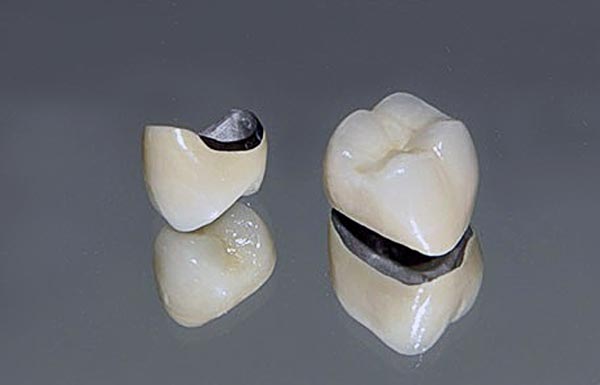 Metal copings for porcelain-fused-to-metal (PFM) crowns are milled using the same method as described for full metal crowns. Our technicians then stack and fire layers of porcelain to the metal substructure to create a one-of-a-kind glass-like finish that is custom-stained for your specific application.
Check out our Fee Schedule for our crown and bridge offerings. Stomadent Dental Laboratory produces standard PFM Crowns for $130 plus the cost of the coping alloy.
Zirconia crowns and restorations are milled from a solid block of zirconia dioxide to create a precise-fitting restoration that is nearly indestructible. The material will withstand the stress of bruxism and parafunctional habits.
The price point for zirconia crowns ranges from $103 to $160 per unit. See Stomadent's Crown and Bridge Fee Schedule to see the cost and options for other products from our zirconia milling center.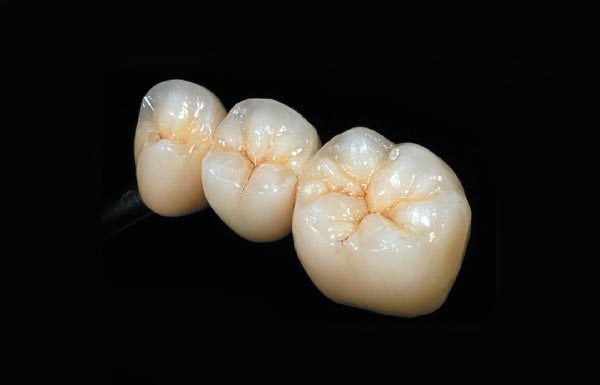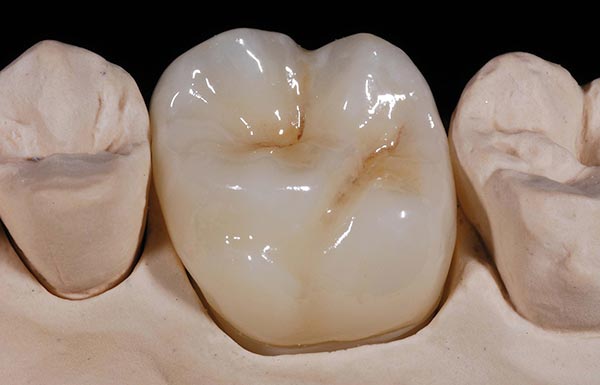 e.Max crowns are manufactured from a solid block of monolithic lithium oxide into a precisely-milled shape. The finished restoration has incredible beauty thanks to its translucent and reflective properties that mimic natural teeth. e.Max is best suited for cases where esthetics are of paramount importance.
Please see our Fee Schedule for a list of all e.Max products that we offer to dentists. e.Max crowns by Stomadent Dental Laboratory are available at competitive prices ranging from $128 to $160 per unit.
Why Stomadent Dental Lab?
Stomadent's dental milling center takes advantage of 21st century dental manufacturing technology to create beautiful one-of-a-kind restorations that fit precisely at delivery. Never before has it been possible to create restorative solutions with such accuracy. The team at Stomadent Dental Laboratory is committed to excellence. Partner with us. We will make you look good in the eyes of your patients!