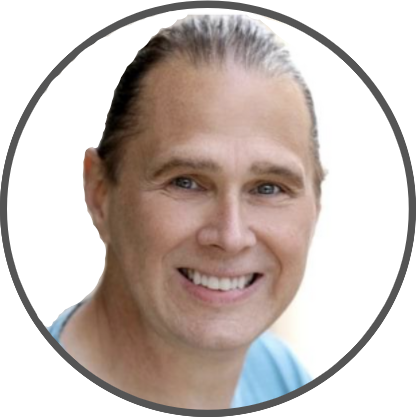 By David Hudnall, DMD
Dental digital scanners have revolutionized restorative dentistry, making it easier than ever for everyone involved to benefit from technological innovation. From the patient's perspective, scanned impressions are much more comfortable than messy traditional impressions that take forever to set. The benefits to the clinician are many and include reduced total chair time, reduced cost of consumable and disposable materials, greater impression accuracy, fewer errors, and quicker laboratory turnaround time.
Capturing accurate dental impressions is easily the most essential part of any removable or fixed restorative case. Scanned impressions allow the dentist to preview the model as a 3D image prior to sending information to the lab, avoiding inaccurate or incomplete impressions that lead to errors in the final restoration.
Why Transfer Dental Files
You've spent time collecting clinical data on your patient. Now what? 3D model data saves time and money by eliminating the need to ship physical impressions and models to the dental laboratory for case design and processing. Ever had the case get lost in the mail? Talk about a huge frustration. With electronic dental records, you can always resend "lost" or misplaced information without the need for the patient to come back into the office to make new records. You'll be on the cutting edge of dentistry.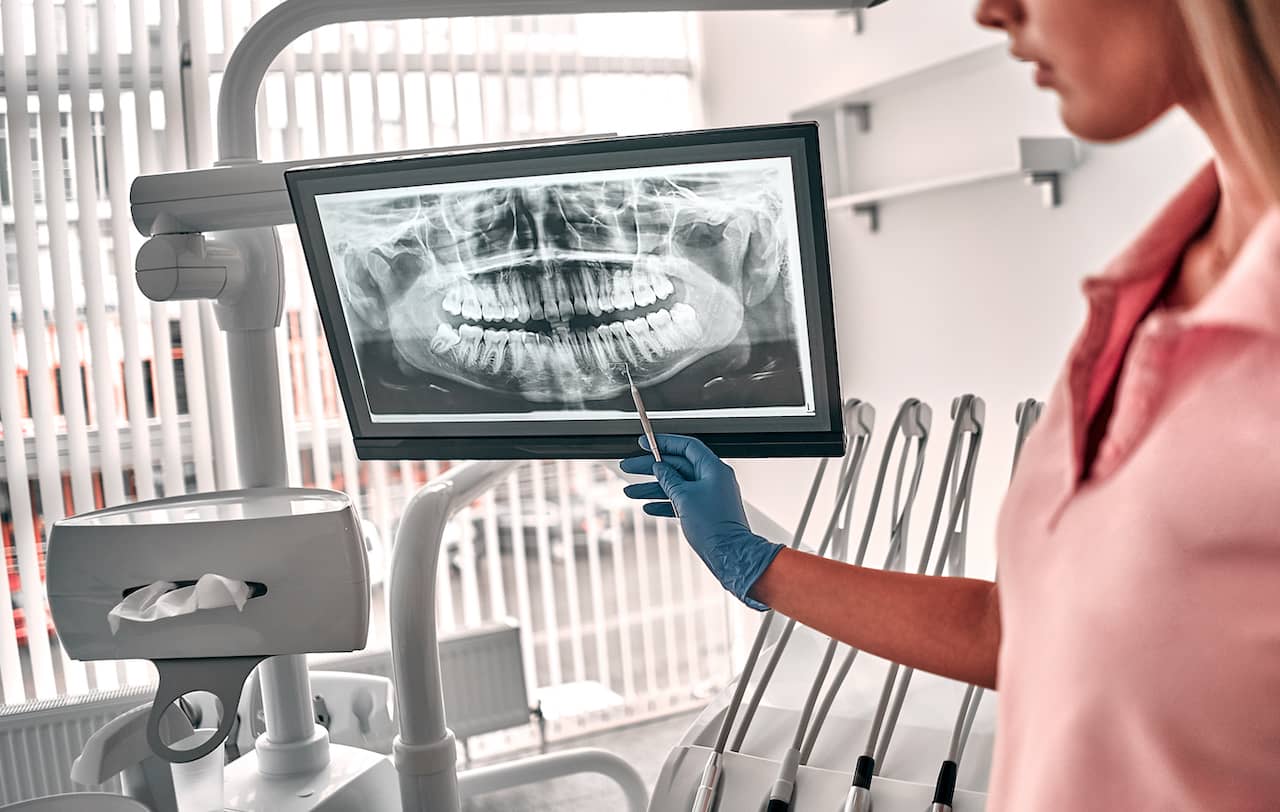 Have you ever had a patient lose their denture? Having impression data stored in digital dental record scanner format on your computer or the cloud allows you the option of fabricating a new appliance without the patient presenting to the dental office for impressions — what a time saver.
What Types of Dental Records Can Be Transferred?
The best results are obtained when both the dentist and the lab technician thoroughly understand the desired outcome. This includes providing all of the data necessary for the lab technician to fully understand the scope of the case. While scanned impressions of both arches provide the primary means to fabricate a restorative case, auxiliary items, such as patient identifying data, photos, and diagrams, can prove to be very beneficial for enhanced communication and understanding.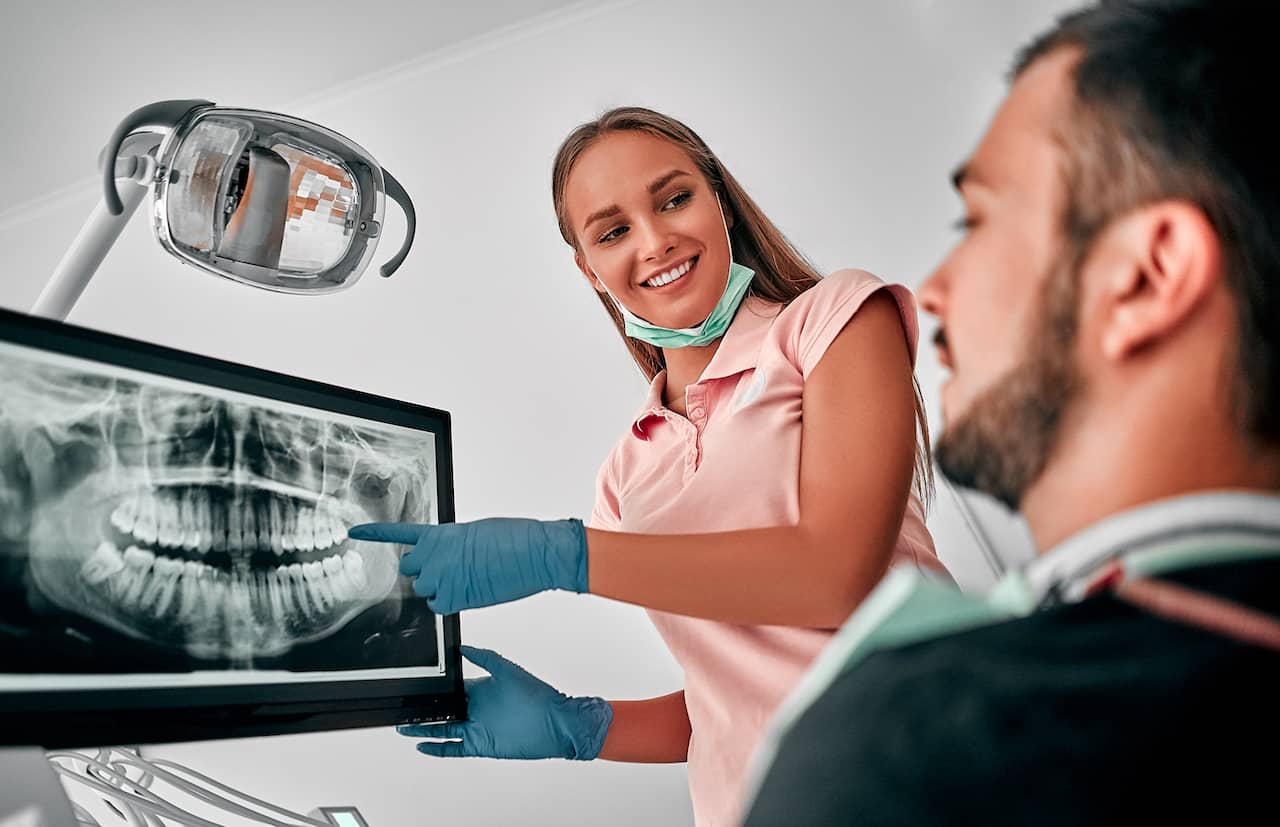 You can transfer any dental record from any brand of digital dental scanner to Stomadent Laboratory, provided the file is saved in STL format, an open industry-standard digital dental record file format that can be exported by most scanners. First, export the desired STL files from your scanner to your computer. Then attach those files to your email when you submit your case online. Don't forget to include supplemental files, like photos, that pertain to the case.
Additionally, many intraoral scanning equipment manufacturers use their own proprietary software that allows the clinician to send scans and auxiliary data to the laboratory of their choice using a case management system. These systems upload the dental records and forward them directly to the dental laboratory in their original capture format. Stomadent supports and collaborates with the following scanner manufacturers:
iTero
Trios
Medit
Cerec Sirona
3 Shape
How To Transfer Dental Files
Many scanner manufacturers have file transfer software built into their system. The steps to send your digital dentistry files to Stomadent Dental Lab are briefly outlined here. If you have specific questions or concerns about sending files from your equipment, contact your scanner manufacturer for help linking Stomadent to your scanning system.
Keep in mind that technology is rapidly changing and scanner manufacturers are constantly improving and upgrading their systems. If you have old or outdated software, it may be necessary to first download the latest software version for file transfer to work properly.
iTero
Contact Align Technology and ask to add Stomadent to your list of Favorite Labs.
Then go to Settings and select Sync Configuration.
Transmit case scans and additional data by selecting Send.
Trios and 3Shape
Log in to your 3Shape account.
From main menu, select More.
Select Settings.
Click on Connections, then Labs, and finally Add.
Search for Stomadent then click Connect.
Medit
Log in to your Medit account.
Select Partner then search for Stomadent.
Request Partnership.
Once the partnership is approved, select Stomadent to complete the digital Rx.
Cerec Sirona
Log in to Sirona Connect, select My Cerec Connect, and then select Edit Account.
Under My Account, select My Favorite Laboratories.
Search for Stomadent in the Company Name field and check the box.
Click Add to register.
Select Restoration Preferences and send scans by selecting Submit Cart.
Using a Scanner That Isn't Listed?
Using case management software is not the only method to send digital records to Stomadent.
Digital dental records may be attached to an email along with case identifying information in the body of the email.
Email your STL files to our dedicated email address:

[email protected]

.
To send larger electronic records, you may use Drop Box or other secure file transfer websites.
Include a scan of your Prescription Form plus any other information, such as JPEG photo files, along with the STL files of both arches.
Regardless of the transfer method used, remember to scan the opposing arch with any opposing appliance in place if the treatment plan involves the patient continuing to wear the existing partial or denture after the new appliance is fabricated.
Transferring Dental Files Made Easy
Why wait any longer to incorporate precision into your impressions? Transferring your digital dental records to Stomadent Dental Laboratory can be the start of something wonderful. Stomadent takes the millions of data points within your scans and turns them into functional works of beauty through CAD/CAM technology, 3D printing, and milling. To get started transferring your next digital impressions case, follow this link to Stomadent.