DENTAL CROWN AND BRIDGE LAB
At Stomadent Dental Laboratory, our highly trained dental crown and dental bridge technicians utilize the latest and most technologically advanced dental lab equipment to deliver ceramics that are beautiful, fit precisely, and are made using bio-compatible materials. We have a complete line of ceramic dental options to meet your needs.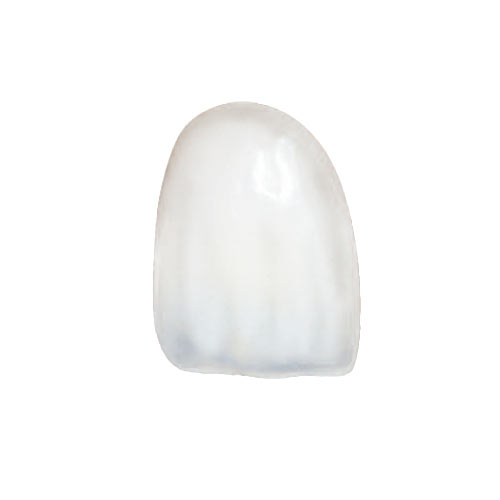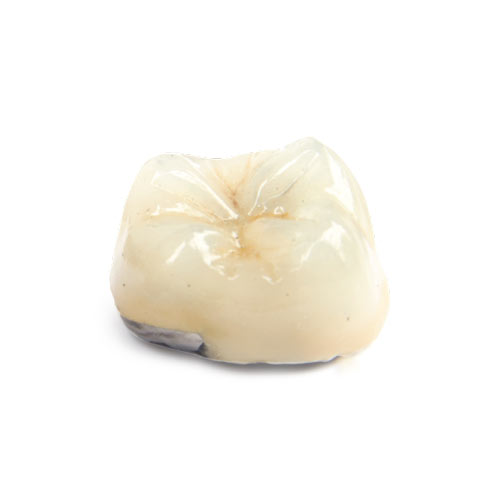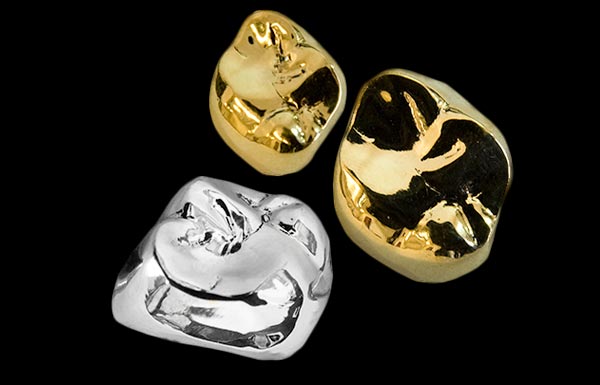 Pressable Dental Veneers
Ceramic dental veneers are aesthetically pleasing and make it simple to control the color and match the shade to surrounding dentition. Capitalizing on the aesthetic versatility of e.Max ultra-pressed technology, the ultra-thin veneers are ideal for cosmetic smile improvements. Closing diastemas or changing shades and position only requires a 0.2mm to 0.3mm preparation.
PFM
PFM is a popular choice for many dentists that are looking for a traditional, time-tested dental restoration, utilizing porcelain fused to metal single and bridge units. Our expert dental lab technicians control every step of the process, from model creation to polishing, ensuring that you get consistent results with every case. Our skilled ceramists are masters in the fine art of using porcelain, providing you with lifelike and natural-looking oral aesthetics. At our dental laboratory, we only utilize materials certified by the FDA, ensuring the safety of your patients.
IPS e.max
Designed with simplicity and versatility in mind, IPS e.Max is the pinnacle in metal-free dental aesthetics. IPS e.Max restorations are known for their durability and are made using high-strength materials utilizing the PRESS and the CAD/CAM technique. Now you can offer patients high-strength, high-aesthetic e.Max restorations. e.Max is an all-ceramic dental restoration that is stronger than stacked porcelain. With e.Max, you can achieve a beautiful and cementable ceramic restoration without an underlying metal coping. In addition, this porcelain can be fused to a stronger material, such as Zirconia. This glass-ceramic offers a broad selection of ingot shades and layering porcelains. It is the ideal choice for porcelain veneers, inlays, onlays, and dental crowns. When fabricating dental veneers, using lithium disilicate glass-ceramic improves flexural strength, making adhesive bonding techniques to ensure that structural reinforcement is unnecessary.
Quick Facts
Quick 7-day in-lab turnaround

Conventional and adhesive cementation

Ideal for inlays, onlays, crowns, and veneers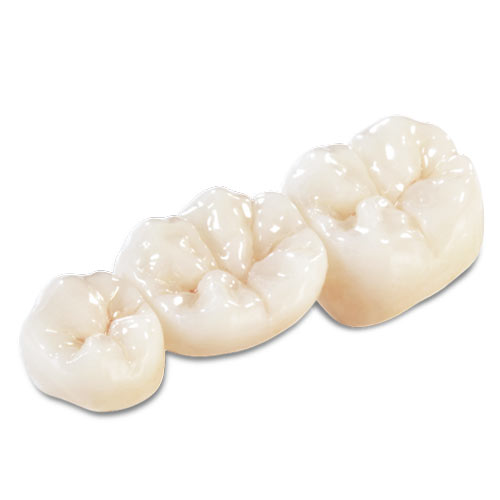 Zirconia
Zirconia metal-free restorations are the perfect choice for anterior or posterior teeth. The strength of Zirconia coupled with its natural beauty rivals the strength of PFMs. Produced with CAD/CAM technology in a reliable dental lab, the Zirconia restorations ensure a precise fit.
Quick Facts
Standard all-ceramic preparation