The Complete Buyer's Guide To Implant Dentures for Dentists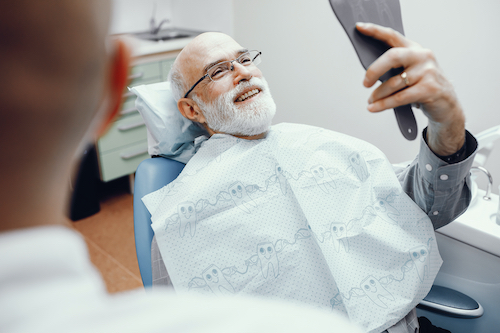 The Complete Buyer's Guide To Implant Dentures for Dentists
As dentists, we are in the profession of helping others, and we want the best treatment for our patients. Dental providers understand the dissatisfaction that many denture-wearers have with traditional dentures. We also know how transformative implant-supported dentures can be in the lives of many patients, allowing them to eat, speak, and laugh with confidence. One of the biggest obstacles to patients receiving the best treatment is cost. What are some factors that affect the cost of implant-supported dentures? Read on to find out.
How Much Do Implant-Supported Dentures Cost?
In 2021, the average cost to patients for implant-supported dentures ranges from $1,500 to $4,000 or more, depending upon the quality of the dentures and your geographic location. But let's be clear about what we actually mean. From the dental professional's perspective, implant-supported dentures are the removable restorations that attach to implants themselves. The total cost for implant-supported dentures does not include other procedures required to prepare the patient to wear the dentures.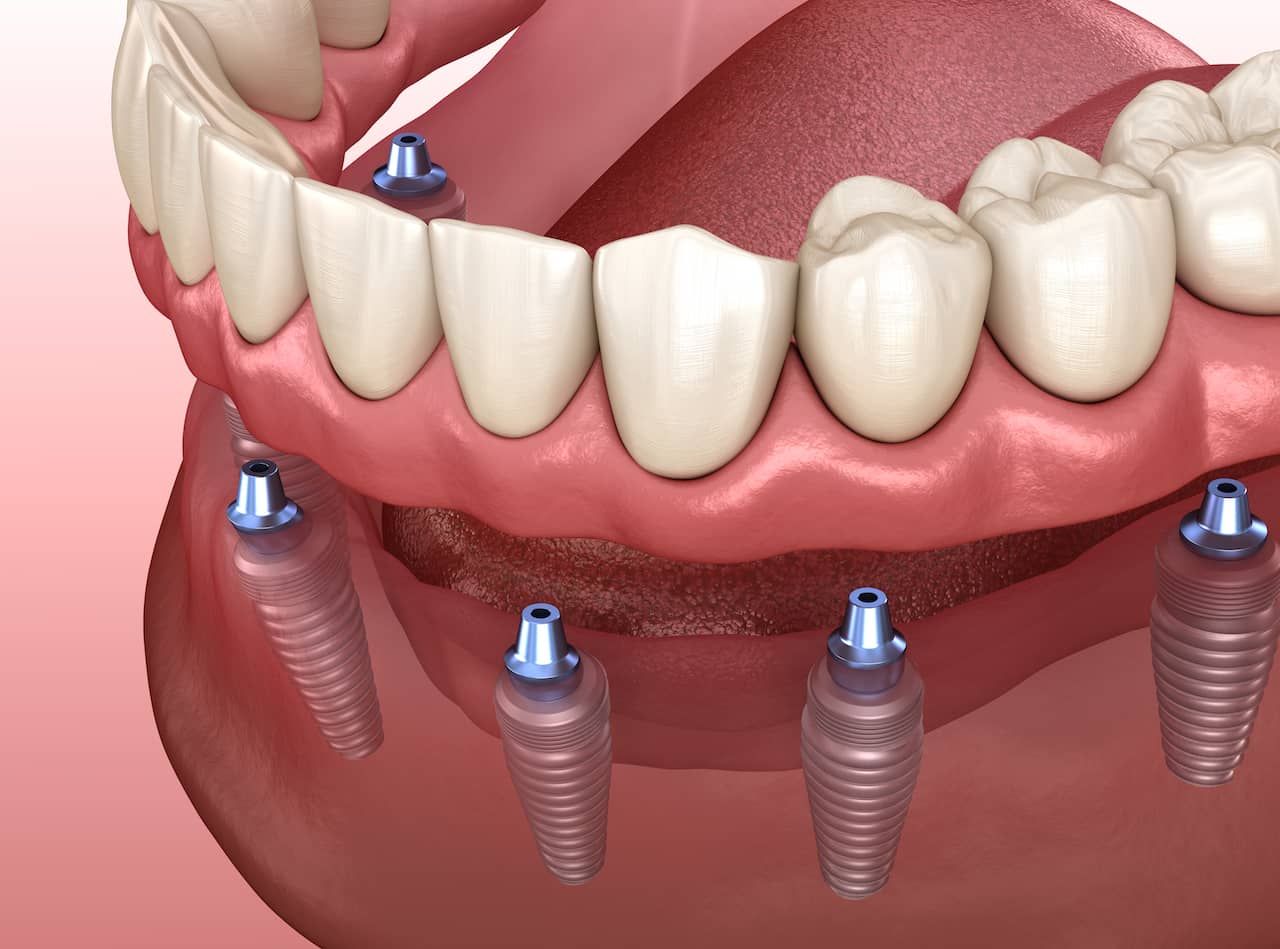 Factors That Influence the Cost of Implant-Supported Dentures
From the Provider's Perspective –
Thoughtful Preoperative Treatment Planning
Depending upon the patient's overall health, plan each appointment to perform as much treatment as practical for one visit. For example, some patients require extractions plus additional preparatory procedures, such as bone augmentation, in order to create a solid and workable foundation to support implants. Combining procedures into one visit saves total chair time plus the cost of all of the treatment room setup and consumable items. In addition, overall trauma to the tissue is reduced because there's no need to reenter a surgical site that has already closed and healed.
The Complexity of the Case
Each patient's anatomy is unique. The type and number of implants necessary to secure a denture will affect the overall treatment cost. Generally speaking, six to eight implants are needed to support a single complete denture. In certain cases, the all-on-4 technique may be effectively used to provide similar denture stability while reducing the number of implant posts to four, saving both time and money.
Dental implant price trends suggest that the cost of dental implants to practitioners has been fairly stable for a number of years but is poised to experience additional growth from pent-up demand following the COVID-19 pandemic. Currently, dental implant companies are using strategies such as providing implant surgeons complementary instrument kits with bulk orders of implants at no additional cost. This is used as a means to encourage them to use their products and perform the treatment.
Material Quality
Not all dentures are created equally. We've all seen dentures and implant-supported dentures advertised at very low price points. You get what you pay for. Inexpensive dentures often sacrifice comfort, stability, and aesthetics in order to offer a one-style-works-for-most approach. Dentures made from high-quality materials provide lifelike natural aesthetics and will serve the patient for many more years, reducing overall cost in the long run.
From the Patient's Perspective –
Clearly Communicate the Total Cost of the Entire Treatment Package in Writing
Patients don't know what they don't know. Nobody likes surprises when it comes to finances. Patients with a toothache are often given the treatment option to have root canal therapy to alleviate the pain. Often, patients hear the price for the root canal procedure but fail to fully understand the total cost of the entire treatment which may include a post and core and a final crown to fully protect and restore the tooth.
The same thing applies to implant-supported denture cases when a la carte treatment is discussed. Design two or three total package deals specifically for your individual patient. Provide everything they will need to take them from where they are to the final denture supported by implants. That way, there are no surprises about the steps involved and the total amount of money they are prepared to spend.
Insurance
Dental insurance is a nice supplement to help patients offset treatment costs. But insurance is not going to pay for everything. Patients will want to take advantage of all of the benefits they are entitled to. Implants are often excluded because conventional dentures are considered an acceptable and cost-effective treatment alternative by most insurance carriers. However, extractions and some of the necessary preparatory procedures that patients need for implants may be covered benefits. Reassure your patient that you will help them take advantage of all of the insurance benefits applicable to their specific case.
How to Keep Implant Supported Dentures Affordable for Patients
One of the best ways to keep prices reasonable while still giving patients amazing results is by working with a reliable dental laboratory. Working with a lab that makes implant-supported dentures every day will save you time and money because they have the experience and the standardized techniques that produce great results every time. The final product will be of superior quality and will fit correctly at delivery, saving you numerous headaches and avoiding costly remakes.
What is the cost of implant-supported dentures to dentists? Stomadent Dental Laboratory offers dental professionals CAD/CAM implant retained dentures at competitive prices. Visit our services page for more information about our denture offerings and pricing.
Great Quality Synergistically Combined with Cost Consciousness
The overall cost of implant-supported dentures and all of the necessary treatment to be able to wear these restorations can be costly when compared with extractions and conventional dentures. By combining multiple procedures into a single visit, taking advantage of economies of scale, and choosing to work with an experienced laboratory, dentists are able to offer the best treatment while reducing the overall financial burden to their patients. Trust Stomadent Dental Laboratory to be your resource for life-changing implant-supported dentures that improve comfort, confidence, and smiles!