Locator Fixed System: Providing Security to Full-Arch Restorations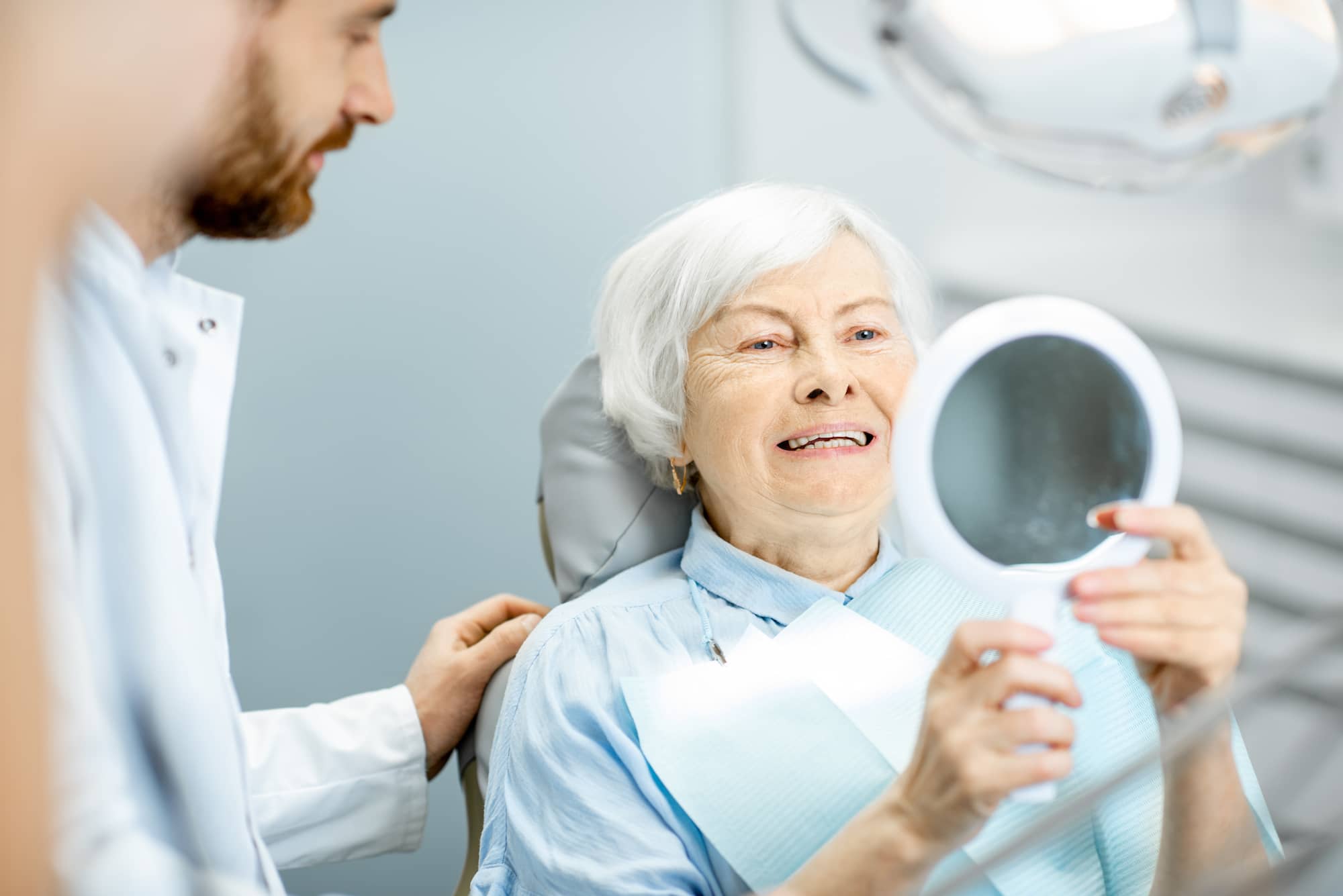 Hybrid Dentures: Definition, Benefits, Tips & More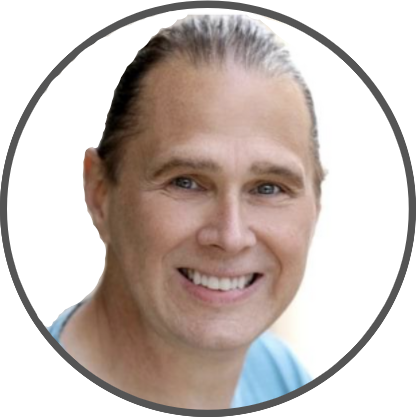 By David Hudnall, DMD
When a patient is fully edentulous on one or both arches, implant-supported fixed restorations provide great comfort and the feel of natural teeth that are impossible to reproduce with removable dentures. But full-arch fixed restorations are known to be expensive, complex, and time-consuming to fabricate. Not every patient can afford them.
Wouldn't it be wonderful if there was an alternative that offers similar benefits plus staged treatment planning that allows for a more affordable "pay-as-you-go" approach?
Locator Attachments
Zest Dental set an industry-standard in 2001 when they introduced a locator fixed denture system that allows removable dentures to be secured to dental implant abutments. Now, they have taken those same Zest dental solutions a step further by offering a method to transition between a fixed and removable solution without changing the implant abutments while using locator components that dentists are familiar with.
Why Locator Fixed
Locator Fixed housings allow all of the benefits of a screw-retained prosthesis without the complexity that accompanies this retention method. Locator Fixed also makes it possible to convert an existing complete denture or all-on-4 denture from a removable appliance to a fixed restoration by adding specialized housings and removing flange material.
This can be especially helpful for patients who currently have dentures that they can't wear comfortably because of gagging issues. Conversion to a fixed solution void of excess acrylic and palatal coverage can prove to be life-altering, allowing patients to enjoy their dentures and giving them freedom and confidence that wasn't previously possible.
Types of Restorations
When comparing Locator Fixed versus screw-retained full arch cases, the final prosthetic choices available to the clinician remain the same. These include:
PMMA (Polymethyl methacrylate)

Stock denture teeth set within a traditionally-processed denture base

Milled denture teeth set within a milled denture base

3D printed denture teeth set in a Lucitone digitally-printed base

Zirconia

Milled zirconia full-arch fixed prosthesis
Rigid reinforcement in the form of a metal bar, polymer bar, traditional cobalt/chrome framework, or milled titanium framework may be incorporated into any of these restorations during the restoration design and manufacturing phase.
Delivery and Maintenance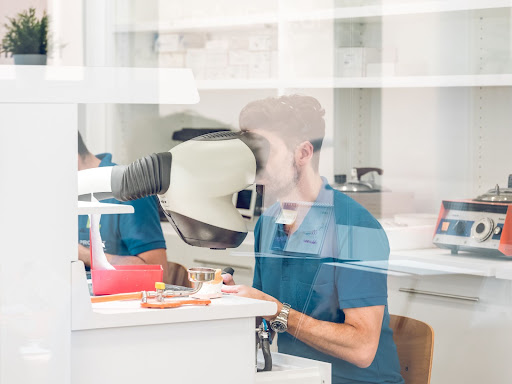 While screw-retained fixed appliances offer the patient a number of benefits, restorations that incorporate the Locator Fixed system allow dentists to enjoy additional benefits when it comes to providing periodic hygiene and important routine implant maintenance.
In addition, appliance delivery and retrieval doesn't require covering or uncovering screw access channels with resin, making the overall restoration more aesthetically pleasing.
Insertion
Appliance insertion works in much the same way that any snap-in denture is secured into place. Begin by using finger pressure. The dentist can have the patient help by placing a triangle of three cotton rolls equidistantly over the span of the prosthesis and have the patient bite down firmly.
If neither of these methods works, the manufacturer does provide an insertion tool that is designed to apply controlled force via a padded bumper placed over the individual housings. The tool provides added peace of mind to ensure that the restoration is fully seated.
Prosthesis Removal
Have you ever had a restoration that you were unable to remove from the patient's mouth? Talk about a stressful situation. With the Locator Fixed system, it is impossible to remove the appliance with your fingers. Fortunately, the manufacturer has provided a removal device that allows the dentist to lift up on the prosthesis while activating a special tool that applies controlled force one area at a time until the appliance dislodges and is easily removed from the mouth.
It takes less than 60 seconds to remove the entire restoration. Compare that to the time and patience that it takes to remove a screw-retained prosthesis for maintenance. Because the removal tool's wire loop must be able to access and slide under the distal aspect of the restoration, it is imperative that the restoration be flangeless. With the restoration removed, the clinician is able to clean the appliance using an ultrasonic bath, change the housing inserts, provide hygiene services, and evaluate the health of the implants, all within a single short appointment.
Considerations
Locator Fixed solutions are indicated for flangeless full-arch solutions that are supported by four or more dental implants. Since existing locator removable housings will not accept fixed inserts, it is important to plan to use the restoration in a flangeless fixed capacity prior to placing housings within the prosthesis.
However, fixed locator housings will accept removable inserts, making it possible to revert the appliance to a prosthesis that the patient may remove.
Limitations of the Locator Fixed System
Despite the benefits of the locator fixed system, it isn't a suitable solution for every implant-supported restorative case. Here are some treatment situations to avoid:
Not intended for use to secure single tooth restorations like temporary crowns or flippers

Not appropriate for securing a unilateral bridge

Does not work well for cases in which implants are divergent or angled more than 20 degrees

The case must have at least four or more implants to achieve restoration stability

Not suitable for cases that employ long cantilevers distal to the most posterior abutment
Cost
Previously, patients were forced to choose between removable and higher-cost screw-retained fixed options. Now, there's an intermediate cost option that offers all of the benefits that traditional fixed restorations provide. Affordability of the Locator Fixed system increases case acceptance and allows the patient the opportunity to experience dentures that truly don't move.
Typical Locator Fixed configurations cost less than screw-retained systems by $1000- $1500, on average. Combine that with decreased chair time necessary to seat and retrieve the appliance and the ability to repair a broken appliance quickly, and you have reduced overall lifetime maintenance costs.
Implant-Supported Restorations Taken to New Levels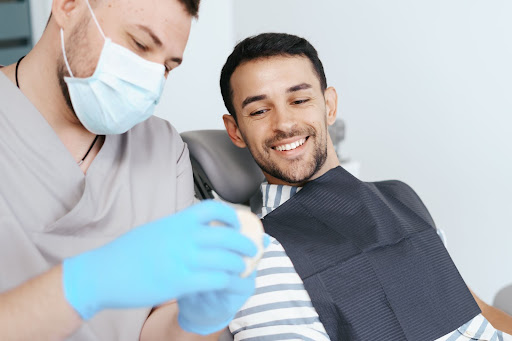 Stomadent Dental Lab is proud to offer restorative implant solutions that incorporate the Locator Fixed system into our range of fixed full-arch restorations. Imagine having solid housing inserts that don't bounce when chewing while offering the same stability as similar screw retained fixed systems.
See if Locator Fixed technology is the right solution for your next case. Why not give your edentulous patients the self-confidence, self-esteem, and overall quality of life that they deserve?
Don't miss a beat — when you need us, we'll be ready! Our dental starter kit includes everything you need to order dentures, dental crowns, dental bridges, and other dental prosthetics from our dental lab. See for yourself how we can help your dental practice succeed!
FedEx two-day return postage shipping labels

Laboratory prescription slips

Product and service inserts with price list