Comparing Types of Dental Impression Materials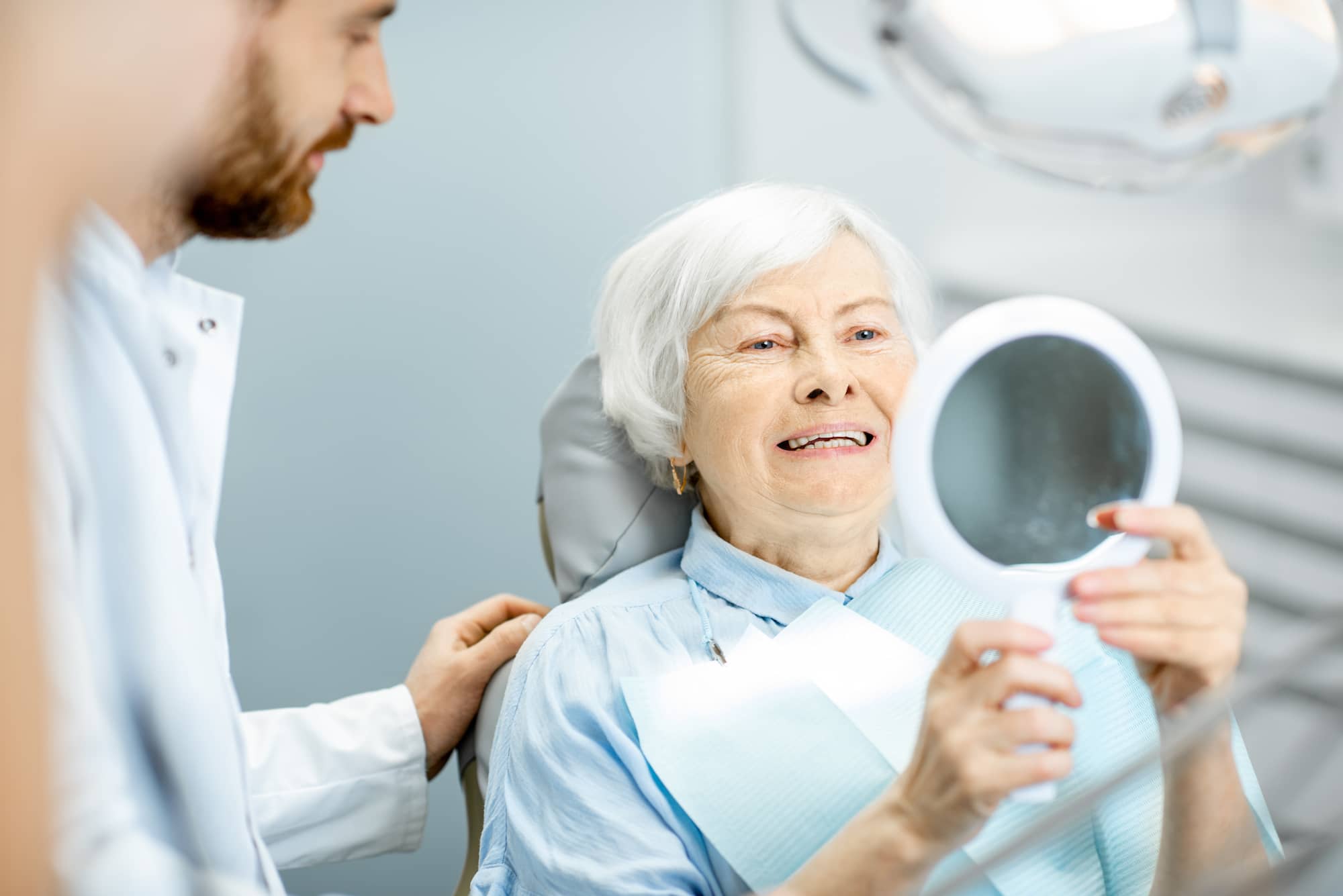 Hybrid Dentures: Definition, Benefits, Tips & More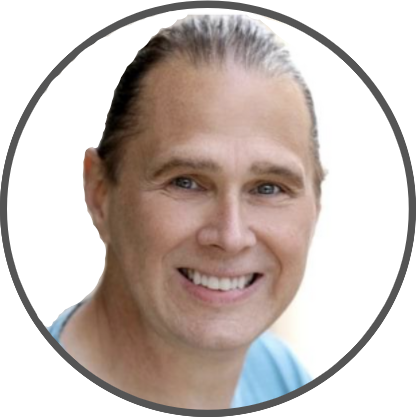 By David Hudnall, DMD
Dental impressions materials are categorized based on their mechanical property classification as either elastic or non-elastic. Non-elastic or rigid impression materials include impression compounds, zinc oxide eugenol, and impression waxes. Elastic materials have characteristics that allow them to stretch, compress, and rebound after undergoing deformation.
Elastic impression materials are subdivided into reversible and irreversible hydrocolloids, addition and condensation silicones, polysulfides, and polyether, each having slightly different chemical properties that make one a better choice for capturing impressions in certain dental procedures and not others. 
In today's article, we will discuss three different types of elastic dental impression materials and why making a good impression is essential to the success of any indirect restoration.
The History of Dental Impressions Materials
In the beginning, ordinary wax was the only type of impression material available for dental use. That was until 1857 when Charles Stent invented a type of thermoplastic modeling compound similar to the impression compound still available today. The issue with using compound is its rigidity and brittleness. Once set, it becomes locked into undercuts and doesn't accurately reproduce the undercut areas. 
Fast-forward to 1925, when an Austrian scientist developed agar, a reversible hydrocolloid manufactured from the cell walls of red seaweed. Although this jelly-like substance was elastic in nature, capturing impressions with it required a complex regimen that involved heating the agar to near boiling and impression trays specially designed with a circulating water system to cool the heated impression material. 
When red seaweed used to manufacture agar became unavailable during World War II, Americans used local brown algae to manufacture another elastic impression material known as alginate, which is still popular and in use today. Although a vast improvement over agar, hydrocolloids have disadvantages, including dimensional instability and low tear strength. Realizing this was a problem, especially for crown and bridge impressions, led to the development and manufacture of elastomeric (a.k.a. rubber-based) impression materials. Polysulfides came first in 1955, followed by condensation silicones, polyethers, and addition silicones. 
With technological advancements during the early part of the 21st century, digital dentistry and scanned impressions have been improved upon and perfected to accurately capture anatomy in perhaps greater detail than any of its analog predecessors. Despite the advantages of digitally-captured impressions, no impression material or impression tray method is perfect or yields 100% accuracy. 
Still, the absence of uncomfortable impression trays and the elimination of bad-tasting "goop," as many patients call it, does a lot to alleviate dental phobias and helps to modify patient expectations about dental treatment that involves procedures that were previously unpleasant for all parties involved. 
The Best Types of Dental Impression Materials for Dentists
Except for study models, most impressions provide a stepping stone to the delivery of a final prosthesis. Therefore, dental impression materials must be chosen for their unique properties and applications. While it is certainly possible to take a hydrocolloid impression of a crown preparation, the detail captured is not going to be sufficient to guarantee the fit of the final restoration. 
Let's talk about three different types of impression materials and each impression technique that you may be using or have used in the past, their benefits, and when a clinician would choose to use them.  
Alginate (Irreversible Hydrocolloid)
Hydrocolloids were the first type of elastic impression materials to be widely used in the dental profession. Hydrocolloids are known for their ability to capture high-definition details despite any undercuts that are present. Alginate powder is actually a salt produced by combining alginic acid (derived from brown algae) with one of the Class I-a or II-a metals, either sodium, calcium, potassium, or magnesium. As an irreversible hydrocolloid material, alginate can reproduce soft and hard tissue details in the presence of water, making it ideal for use in an oral environment. 
While alginate impressions deform upon removal from the mouth, their elastic properties will cause them to rebound to their original shape. Compared to other types of impression materials, alginate plays a key role in dentistry by offering efficient costs, good patient tolerance, ease of manipulation, reduced setting times, and the possibility of capturing a quality impression having sufficient detail with predictable results in a single step. 
An alginate impression does have some notable drawbacks. It has low tear strength and doesn't reproduce the fine details necessary for fixed prosthodontics manufacture. In addition, there is a limited amount of working time to pour the model before the impression material becomes dry and loses its dimensional accuracy. Alginate also doesn't work well when more than one model must be produced from a single impression. 
Still, alginate continues to be the dental impression material of choice for full-mouth opposing impressions, study models, orthodontic appliances, mouthguards, and removable prosthetics, including complete and partial denture fabrication. 
Polysulfide
Colloquially referred to as "rubber base," polysulfide is known as a go-to two-part dental impression material. In widespread use since the early 1960s, it is moderately hydrophilic, which allows for an accurate impression even in the presence of saliva or blood. Because the material is elastic and not rigid when fully set, polysulfide impressions are one of the easiest to remove from the mouth without tearing. The component material also has a 
reasonable cost, 

a long shelf life, 

adequate flow properties, 

acceptable dimensional accuracy, 

and high tear resistance. 
One of the biggest drawbacks of polysulfide is that it does not adhere to itself, making it impossible to take a wash impression inside of an existing polysulfide impression where voids may be present. In addition, other materials, such as compound, must be relied upon for border molding and tray customization. 
Because of a long working time and hydrophilic superiority, polysulfide lends itself to taking final denture impressions or full-arch impressions of multiple crown preparations more easily than either polyvinyl siloxane or polyether. 
Polyvinyl Siloxane (Silicone)
One of the major benefits of vinyl polysiloxane impression material is its ability to reproduce great detail, allowing very accurate crown, bridge, and implant models to be produced. With the advent of light, medium, and heavy-bodied viscosities that will bond seamlessly with one another, it is possible to create very accurate impressions using less viscous material while being supported by previously set more viscous material. 
Once fully set, addition-reaction silicone dental impression material retains its dimensional stability and allows the impressions to be packaged and transported without the concern for the accuracy of the final model. 
Polyvinyl siloxane is not free from downsides. It is very susceptible to chemical contamination from latex-containing products and retraction cords, which cause an incomplete set that leads to dimensional inaccuracies. Because it tends to become locked into interproximal spaces, the material will tear more easily than polysulfides. For this reason and for its short working time, polyvinyl siloxane impressions are not recommended for obtaining accurate full-arch crown and bridge or partial denture impressions. 
Consider 3D Impressions with CAD/CAM Technology
Although we have discussed and reviewed various types of dental impression materials, analog technologies remain fraught with errors that are transferred to the final impression restoration. Even excellent clinicians have problems with the dental impression procedure from time to time. Have you ever taken a crown impression that you know is an inferior reproduction of your clinical work? Maybe the impression is the best that could be obtained with lack of patient cooperation. That is where digital impressions excel. 
Digital impressions captured with an intraoral scanner eliminate the difficult elements associated with physically taking quality impressions. Most modern scanner software will alert you when an area has not been accurately captured and will advise you to rescan the area. If the patient needs a break, simply stop and resume where you left off. Your patients will be excited about the fact that they no longer have to endure uncomfortable impressions that never seem to end.  
Some analog elements remain the best method in spite of advanced technology. In cases where you believe the digital models will not be able to be hand-articulated, some form of physical bite registration, such as Blu-mousse, is recommended to include with your case as a backup to a digital bite registration. This will ensure that the restoration that you receive from the lab will be ready to deliver with little to no adjustments. 
Digital Workflow Hasn't Made Impression Materials Obsolete
While automation and a seamless digital workflow have allowed laboratories to create precisely-fitting restorations, the use of traditional impression and bite registration materials has not been totally eliminated. As of 2023, although the accuracy of digital bite registrations has improved significantly, physical bite registrations remain the best method to capture a bite. Any dentist who feels more comfortable taking physical impressions or doesn't have access to a chairside scanner can still be a part of the digital revolution. 
Simply send your impressions and laboratory prescription to Stomadent, like you always have. Our skilled technicians will convert them into digital models using the Autoscan-DS-EX impression scanning system. The digitized data is then introduced into our design software for incorporation into the digital laboratory workflow, giving you a final restoration with all of the benefits that CAD/CAM milled and 3D printed restorations have to offer. 
Superior Dental Impressions With Stomadent Dental Laboratory
With the aid of advanced technology, Stomadent Dental Laboratory makes use of all available options to provide you with superior-fitting restorations that require little to no adjustment upon delivery, saving you both time and money. Trust Stomadent to be an extension of your dental team. 
For additional information about our products or services, including how CAD/CAM technology and seamless digital workflow can improve your clinical outcomes, contact Stomadent Dental Lab. We have made the digital workflow accessible to everyone!
Don't miss a beat — when you need us, we'll be ready! Our dental starter kit includes everything you need to order dentures, dental crowns, dental bridges, and other dental prosthetics from our dental lab. See for yourself how we can help your dental practice succeed!
FedEx two-day return postage shipping labels

Laboratory prescription slips

Product and service inserts with price list