Smart Manager's Guide to Running a Successful Dental Practice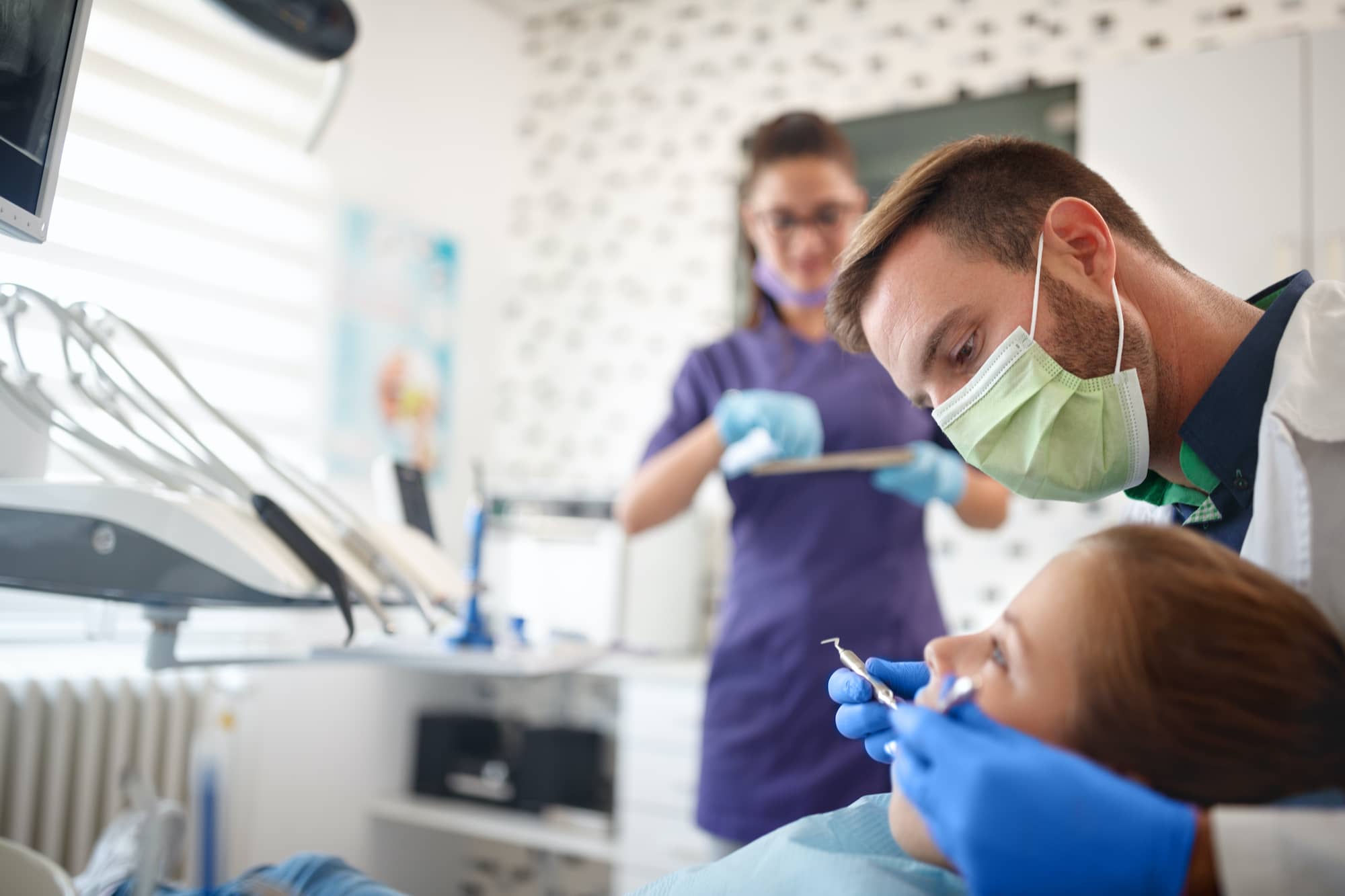 Smart Manager's Guide to Running a Successful Dental Practice
Investing in a dental practice requires time, patience, and dedication. Knowing how to manage a dental office is the first step in creating a trusted, established office. Read on to learn more about dentistry practice management and how to achieve success.
What is Dental Practice Management?
Creating a trusted dental practice takes a multi-step approach and dedicated hard work. Dental practice management isn't an easy job but is incredibly rewarding for the manager, their employees, and patients alike. The most successful dental practices focus on creating a positive patient experience and a work environment that supports happy dental staff. Everything they do is aimed at making their patients' lives easier and less stressful to encourage repeat appointments and positive client reviews.
Essentially, a dental manager or office manager oversees all areas of the dental practice, from staff training to finances and software. Effective dentistry practice management is the key to positive patient experiences and employee retention. A dental manager's ability to manage clinic supply and finances is critical to support the bottom line of the practice. Let's take a look at some tips to successfully manage a dental office.
How to Run a Successful Dental Practice
There are a few essential steps to take in order to run a successful dental practice.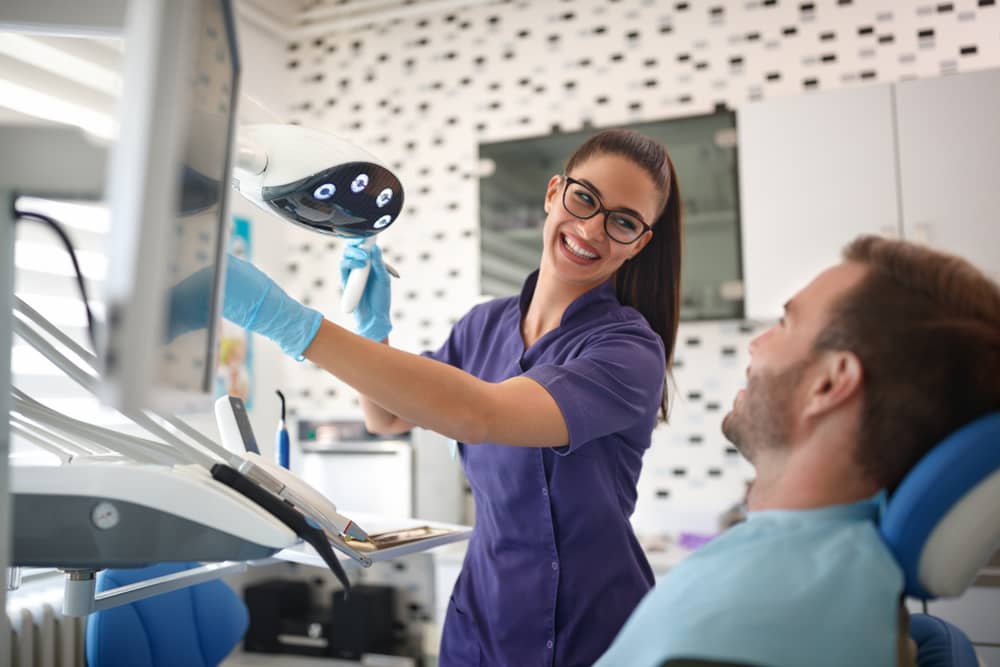 Make the Patient Welcome Process Seamless
Let's face it, many people do not enjoy visiting the dentist and actively avoid it. Creating a pleasant and welcoming environment reduces patient stress and encourages them to attend their appointments. Additionally, when the check-in process is seamless and positive, clients are more patient and comfortable throughout the appointment.
Ensure Employees Feel Valued
Employees do not quit their jobs, they break up with their bosses. Employees who feel valued and appreciated are more productive and tend to put in more effort. Creating a supportive work environment reduces call-outs and turnover and improves retention at a reduced pay rate. Happy employees don't just improve the patient experience, but significantly impact your bottom line.
Optimize Communication
Communication is paramount to improving employee engagement and patient satisfaction. While phone calls and emails are effective forms of communication in a busy world, there is no replacement for face-to-face communication. Know your employees, be present in the clinic, and follow up with patients.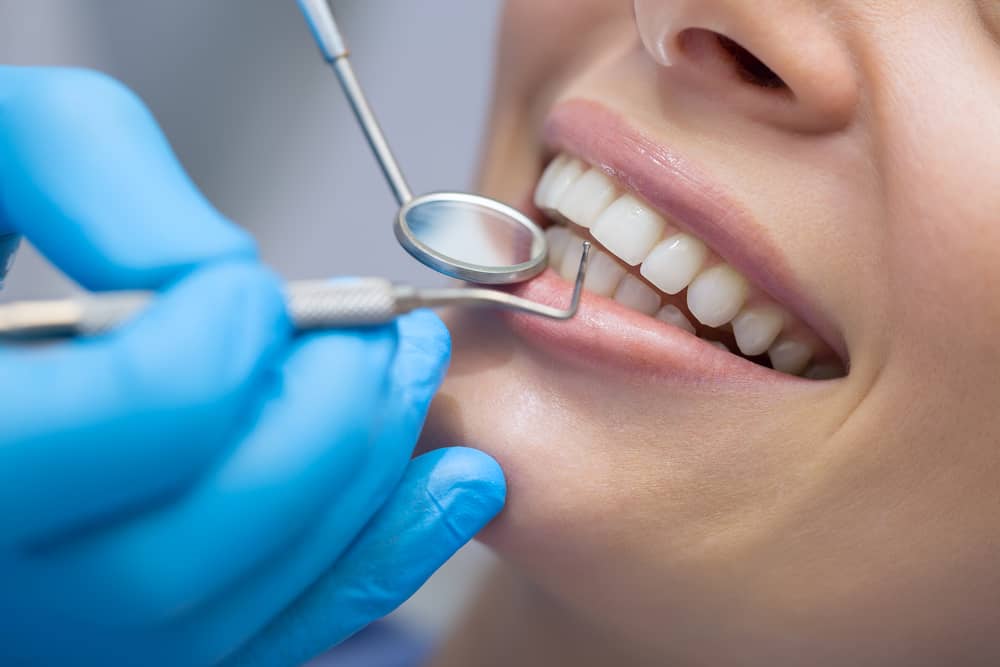 Improve the Environment
An important component of dental office management is improving the environment. Small changes are the ticket to improving staff attitudes and patient comfort. Potted plants, natural light from windows, and reduced clutter make people feel comfortable. Brochures in the waiting area allow patients to learn more about ancillary services and neighboring companies. Always provide something to drink and a comfortable place to sit in the lobby, dental office front desk, and break room.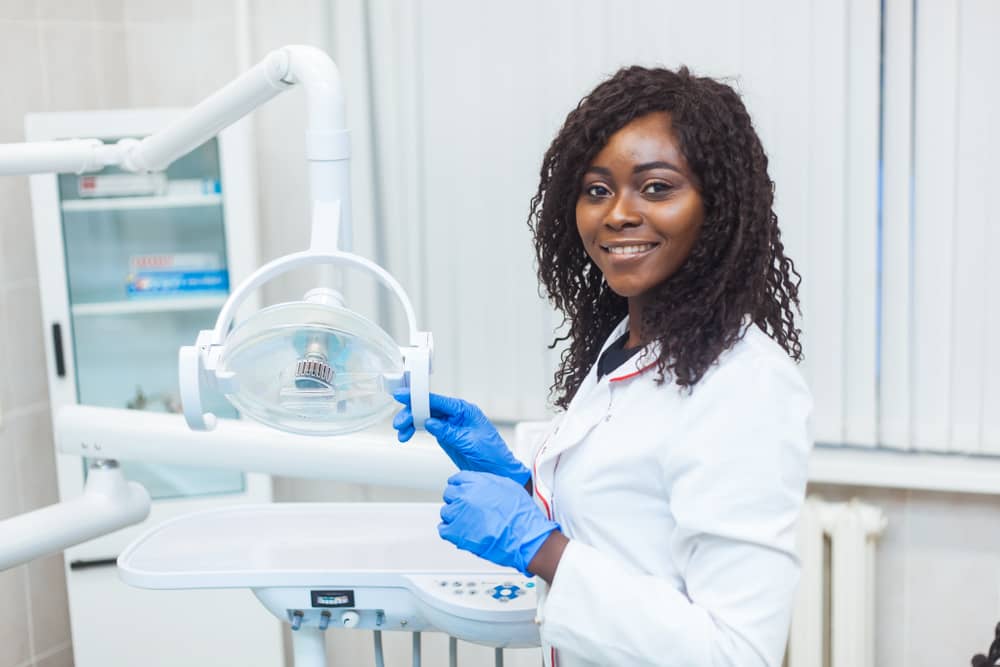 Flexible Financial Options
Dentistry practice management involves making your office accessible to patients. It is no secret that dental procedures are costly, and patients need to feel like they have options. If you don't have an effective billing and payment process in place, now's the time to upgrade. Appointment reminders and insurance pre-approval in addition to taking a variety of payment options — cash, credit, payment plans, step-by-step treatment plans, insurance, specials, and referral programs — are all a part of how to manage a dental office.
Effective Dental Software
In the 21st century, dental office management depends heavily on effective dental software. Current dental software assists in running a streamlined dental practice by helping with scheduling and tracking appointments and reminders, managing patient records and x-rays, collecting data and generating reports, and more.
Tips to Be the Best Dental Practice Manager
To ensure the success of your dental practice and establish efficient systems within your office, try implementing a few of the following tips into your daily routine.
Balance patient appointments without under or overbooking
Compete with competitors by offering high-quality services
Partner with an effective marketing company with current strategies
Establish a patient education strategy online and in the office
Use updated dental finance software or outsource finances in larger practices
Protect patient information and confidentiality
Work with a dental lab for top-of-the-line products
With these tips, you'll be able to watch your business grow into a successful dental office.
At Stomadent Dental Lab, we understand that the best dentistry practice management relies on the relationships a clinic has with its support system, including its supply distributor and dental lab. The team at Stomadent has been providing high-quality dental prosthetics to clinics all over the United States for decades. We help support your bottom line by taking the work of creating prosthetics out of your clinic and using state-of-the-art technology to create the best products for your patients. Support the optimal patient and provider experience by establishing your office's relationship with Stomadent today!
Don't miss a beat — when you need us, we'll be ready! Our dental starter kit includes everything you need to order dentures, dental crowns, dental bridges, and other dental prosthetics from our dental lab. See for yourself how we can help your dental practice succeed!
FedEx two-day return postage shipping labels

Laboratory prescription slips

Product and service inserts with price list