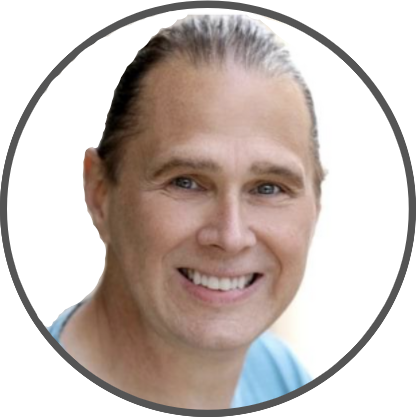 By David Hudnall, DMD
Custom abutments are not really a new concept. If you think about it, dentists have been using a version of custom abutments for many years in the form of laboratory fabricated posts and cores on endodontically treated teeth.
As dental implants became a common treatment alternative, implant manufacturers made them simple to restore by providing stock abutments to pair with their implant systems. It seems like a great idea — the basic abutment is already chosen for the clinician, eliminating one more decision to make. But are you really obtaining the best clinical outcome for your patients when you use this dental implant abutment type?
Let's explore an alternative, custom implant abutments, what they have to offer, and why they could be a better choice for many of your implant-supported restorative cases.
Choosing Custom Abutments
Stock implant abutments are the perfect solution for implant denture cases. But when it comes to single implant-supported crowns, the dentist has so much more control over the case when custom abutments are incorporated into the treatment plan.
Some dentists who use stock abutments will attempt to improve them through modification, often with limited success. It is nearly impossible to turn a premanufactured dental implant abutment type into an ideal crown prep with a high-speed handpiece at the chair side. Custom implant abutments give the dentist the ability to better manage the soft tissue and the aesthetic outcome of every crown and bridge case, particularly those in the anterior region.
The main reason that custom implant abutments have become a true treatment option is thanks to technological advances in dental laboratory manufacturing. Prior to CAD/CAM milling, a custom implant abutment would have been impossible to produce to the exacting specifications necessary to seamlessly join the two components.
Now, they can be precisely milled to create a natural-appearing emergence profile while optimizing the placement of the crown margins at or slightly below the gingival surface for improved patient hygiene and tissue maintenance. Since milling allows for a precise fit with the implant platform, an efficient delivery appointment is assured. Custom abutments are designed to accept cementable temporary and permanent restorations, making crown retrievability easy without disturbing the pre-impression abutment alignment.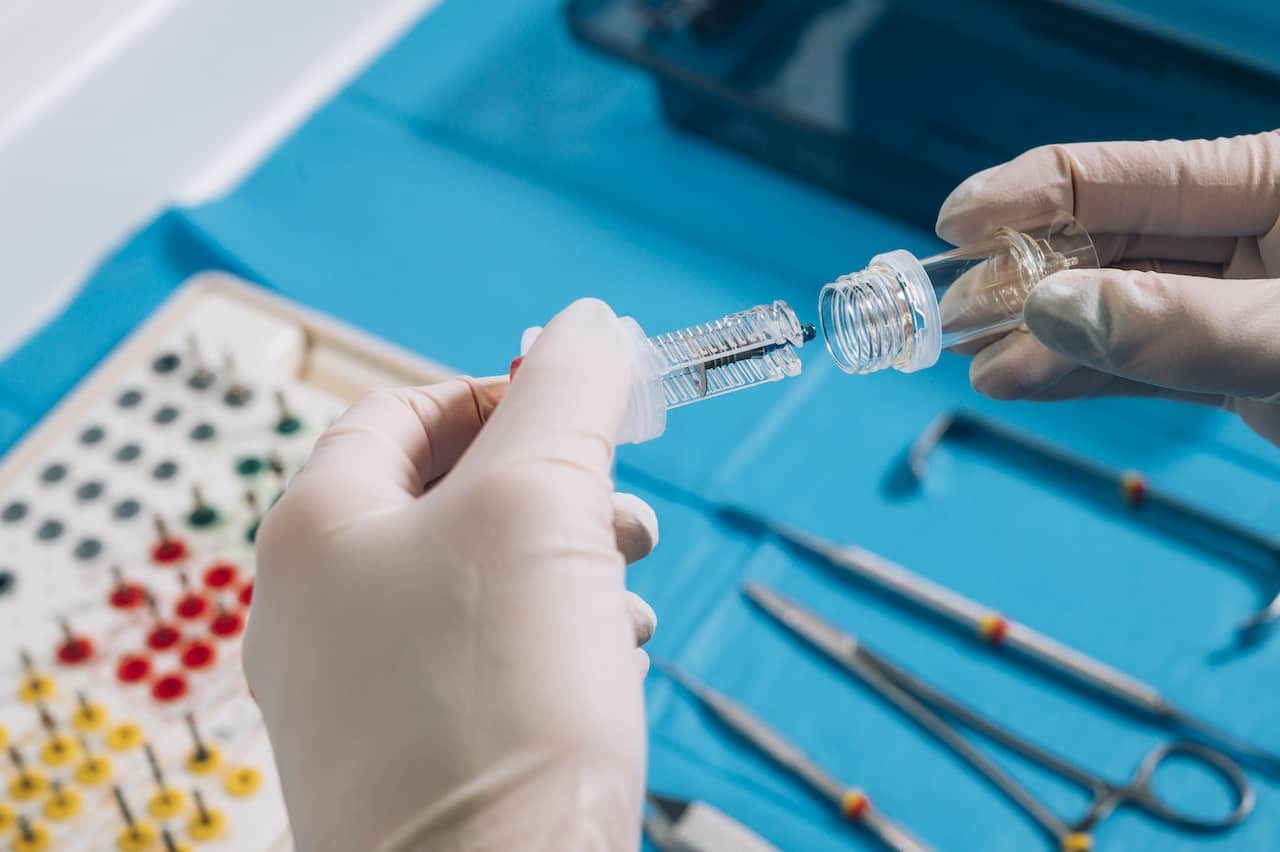 How Are Custom Abutments Made?
Throw out your ideas of manually creating the ideal crown preparation. Virtual crown preparation for a dental implant begins with designing an abutment that will allow the crown to possess all of the ideal thickness and margin characteristics that allow it to appear to emanate from the gum tissue as if it were a natural tooth.
The CAD/CAM process provides both the technician and clinician the opportunity to evaluate the virtual abutment and crown in the design phase in three dimensions and make any refinements to the final design prior to fabrication.
To create a custom abutment, the clinician begins by taking impressions of the patient's mouth with a standard implant impression coping in place. Although it is possible to capture the spatial relationships using physical crown and bridge impressions, impressions captured via a chairside scanner allow for seamless incorporation into the laboratory's automated workflow, eliminating processing errors.
Computer-aided design is then used to create an ideal abutment that will precisely position the margin and provide tissue support around the implant while it also allows for a final restoration to match the exact shape, contour, and emergence profile of your patient's mouth on a 3D digital model.
Once the design is complete, the custom abutment is fabricated to include anti-rotational features from a solid block of the chosen abutment material via CAM milling, allowing it to perfectly mesh with the implant platform. The final crown can also be designed at the same time to marry with the milled abutment, eliminating lag time and the need for additional impressions with the custom abutment in place.
Custom Abutments Variations
Dental implant abutment types are available in a variety of materials including titanium, gold-toned titanium, and solid zirconia with a titanium base. Newer versions of custom abutments often incorporate milled grooves into the coronal portion of the abutment in order to improve crown retention.
To achieve a precise well-machined fit with the implant, all of the abutment options require a titanium base that accepts a standard titanium screw for retention. The coronal abutment material choice should be carefully paired with the material selected for the final restoration, taking into account the margin level.
Full Titanium Abutments
These abutments can work well for posterior crown cases or in areas where appearance is less critical. Even in cases where margins are placed subgingivally, a dark line of metal may show through the tissue. This is particularly true for patients that have thin, friable tissue. Additionally, the grey hue of the titanium metal can show through an all-ceramic crown, yielding a less than fully lifelike appearance.
Gold-Toned Abutments  
Ideal for camouflaging the dark line that often presents at the margin of a crown, gold-toned titanium custom abutments are more easily masked and lend a warm hue to solid ceramic crowns. Its light-reflective property makes them an improved aesthetic option for anterior cases and for patients with light pink and thin tissue types.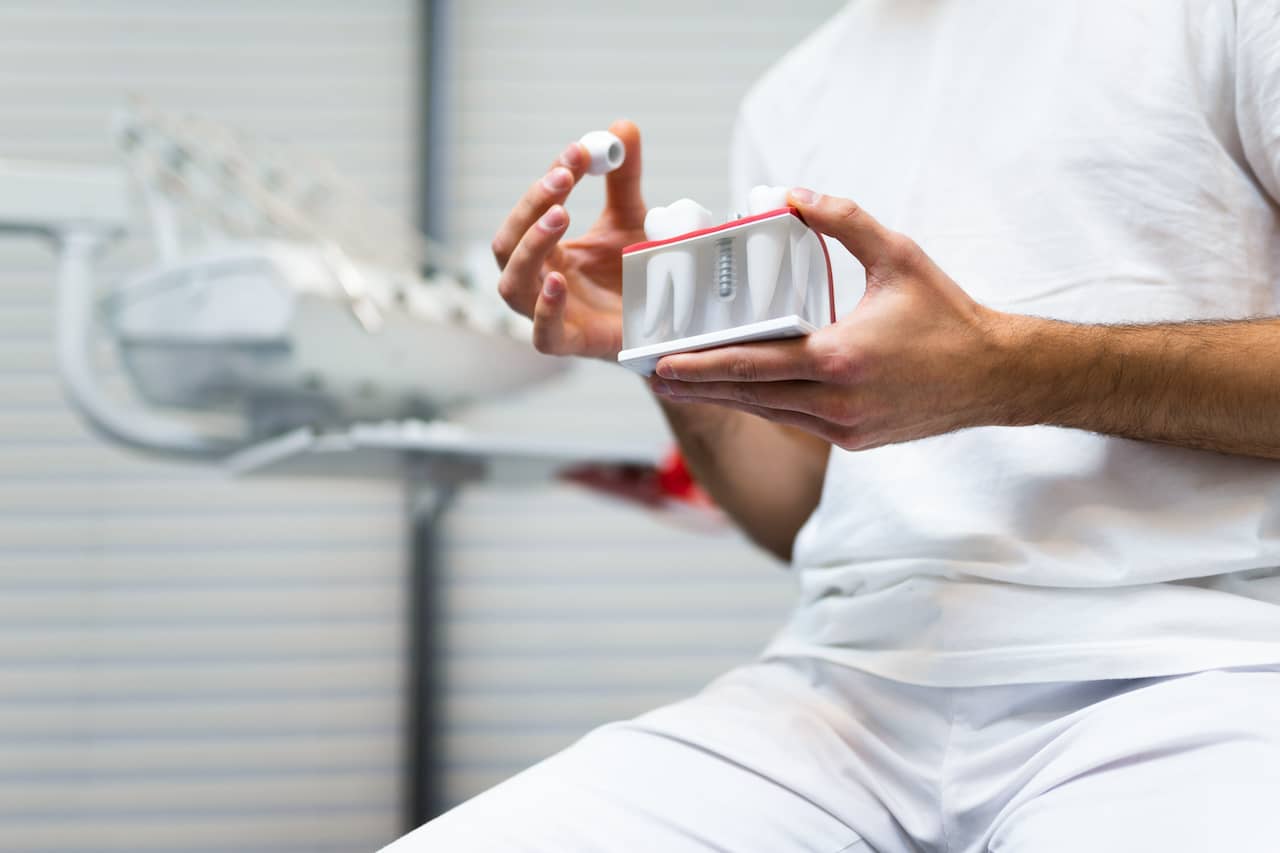 Zirconia Abutments With Titanium Base
The two components are milled separately and bonded together manually into a singular abutment of impeccable strength. The advantage of employing zirconia in a custom abutment is that crowns and bridges can be fabricated with greater translucency when a tooth-colored foundation is used. A zirconia abutment can provide the basis for achieving a more natural appearance in the anterior aesthetic zone.
Custom Abutment Timeline
The average time for custom abutment fabrication from a physical impression is six to eight days. An additional five to seven days is required to create the final crown or bridge, depending upon the materials used and the complexity of the case.
Not only do digital impressions improve the accuracy of the final product, but they can also shorten the length of time to design and create the dental implant abutment type. Most laboratories that use a totally automated digital workflow can produce a custom abutment within three to five working days, making it easier for your patient to receive a higher-quality final implant-supported restoration sooner than traditional impression methods will allow.
| | | |
| --- | --- | --- |
| | Physical Impression | Digital Impression |
| Custom Abutment Fabrication | 6 to 8 days | 3 to 5 days |
| Crown Fabrication | 5 to 7 days | 5 to 7 days |
Cost of Custom Abutments
The average laboratory charge to dentists in 2022 for custom implant abutments ranges from $300 to $375 per unit. Like most treatment alternatives in dentistry, there are different grades of treatment, each offering its own advantages.
Abutment costs can be higher for those cases where physical impressions are used as some labs will pass on the additional manual processing costs to the dentist. Using physical impressions also increases the chances for slight errors to occur within the final product, making it less likely to provide the seamless fit that automated manufacturing allows.
While there is no doubt that custom abutments are an adjunctive procedure that does increase total case cost compared to the same case employing stock abutments, the benefits far surpass the additional charges incurred. After all, this is a long-term investment designed to last 15 to 20 years or longer.
In addition to abutment costs charged by the dental laboratory, consider your own costs in the dental operatory. When you use stock abutments, often crown margins fall below their ideal level. This makes for a much more difficult task to obtain a smooth transition between the abutment and crown.
Since custom abutments allow for ideal margin placement at or slightly below the crest of the soft tissue, it is much easier for the clinician to fully remove excess cement, reducing tissue trauma and saving precious chair time.
Why Settle for Less-Than-Ideal Restorative Outcomes?
Custom implant abutments yield predictable results and facilitate improved patient hygiene outcomes. Yet, using stock abutments can be a hard habit to break. Stomadent Dental Laboratory offers laboratory solutions for case-transformative results through the use of custom implant abutments. Imagine starting with the ideal emergence profile for the most lifelike appearance every time. Don't your patients deserve the best? See the full line of implant restorative options and our fee schedule on our website.