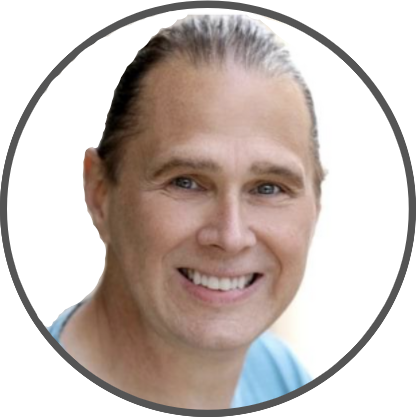 By David Hudnall, DMD
When it comes to correcting imperfections in natural teeth, veneers are often a top choice for dental professionals and patients alike. The main reason that dentists choose veneers for their patients over other restorations is that veneers conserve more sound tooth structure than most any other restorative treatment available.
Patients like veneers because they can transform teeth, creating a camera-ready smile while enduring little to no discomfort. With proper indications, diagnosis, and treatment planning, veneers make it possible to alter tooth color, tooth shape, close diastemas, and hide slight crowding or unsightly imperfections that detract from the warmth of seeing a pleasant, symmetrical smile.
What Are Emax Veneers?
Emax veneers are a special type of restoration formulated from lithium disilicate glass-ceramic.
The properties of lithium disilicate radiate true beauty and offer great strength even when used as very thin restorations, allowing for less tooth reduction than traditional porcelain veneers. Its translucent and reflective properties emulate enamel and blend well with the adjacent teeth, producing a seamless appearance.
Everyone will be hard-pressed to determine which teeth have been treated with Emax veneers.
What Are Zirconia Veneers?
Composed of Yttrium-stabilized zirconium dioxide, CAD/CAM-milled monolithic zirconia veneers are the newest entrant to the market. This biocompatible material is the same ceramic that is used to make non-metallic medical joint replacements and all-ceramic dental implants.
Zirconia is an extremely strong material without the bulky appearance of traditional porcelain. Its resistance to wear makes it difficult to fracture or crack. Because it offers more flexural resistance than other dental materials, it stands up well to abuse better than any other material available.
Emax vs. Zirconia Veneers
| | |
| --- | --- |
| Emax Veneer Benefits | Zirconia Veneer Benefits |
| Unparalleled natural appearance | Made from a 100% biocompatible material |
| Blends seamlessly with adjacent teeth | Strong without bulky appearance |
| 0.3 – 0.5mm reduction conserves tooth structure | Hides dark areas and intrinsic stains |
| Stronger and much more fracture-resistant than porcelain veneers | Greater fracture resistance than any other glass-ceramic veneer material |
| Can be fused with a stronger material, like Zirconia, for added strength | The best choice for bruxism patients |
| Lifespan averages 15 to 20 years, depending on patient care and hygiene | Lifespan >20 Years, depending on patient care and oral hygiene |
Emax vs. Zirconia Veneer Aesthetics
The purpose of veneers is to cover up something that looks undesirable, yielding an overall improved appearance. Given that mission, the material chosen should emulate the appearance of natural, unaltered teeth. Both Emax and Zirconia do this well.
But Emax excels when it comes to providing a more lifelike, translucent quality that allows underlying tooth structure to partially shine through. This property is a tremendous advantage when the objective is to alter the shape of the teeth. Well-chosen Emax veneers can also reflect off of the neighboring natural teeth, creating a seamless smile line that will fool even the most astute observer.
The clinical choice between the two materials becomes more apparent when the objective is to mask or camouflage stained or darker tooth structures underneath. In this case, zirconia would be the better aesthetic choice because it is slightly thicker and offers greater opacity which hides dark colorations, such as tetracycline-stained teeth.
Emax vs. Zirconia Veneer Materials
Both Emax and zirconia veneers are uniquely created to precise specifications from solid blocks of their respective materials using CAD/CAM technology, reducing errors and allowing for an exacting fit at delivery. Excellent retention by the natural tooth structure is obtained with resin ionomer cements.
If strength is the basis for your choice, realize that both of these materials are highly durable when compared to traditional porcelain veneers. Flexural strength is a measurement of how much force is required to break a test sample of a defined thickness and diameter.
The greater the flexural strength, the more resistant the material is to fracture. While zirconia offers exceptional material flexural strength (900 – 1100 Megapascals), the strength of lithium disilicate at 360 – 400 Mpa still remains far superior to chip-prone porcelain (150 Mpa).
In addition to its inherent material properties, zirconia veneers do require a greater thickness and a slightly more aggressive tooth reduction of 0.8 – 1.5mm for material stability, while Emax ceramic glass allows for more conservative tooth preparation.
Uses for Emax vs. Zirconia Veneers
Obtaining the best aesthetic outcome for your patient is what smile redesign is all about. The majority of veneer cases involve altering the look of the six upper anterior teeth since those are the teeth that are of paramount importance to most patients and make the biggest impact.
Emax really is the aesthetic standard and it is known for its lifelike restorations. Emax will achieve superior results and produce happy patients that love their new smiles. Additionally, it is also possible to fuse Emax to a stronger material, such as Zirconia, for hiding underlying dark areas.
But there are always reasons and tradeoffs when choosing between two or more options. No one material offers every desirable quality while simultaneously avoiding all drawbacks. Zirconia veneers are a great arsenal to have available to the clinician when the patient exhibits parafunctional behavior such as bruxism or the habit of chewing ice.
While no artificial material is totally indestructible, zirconia is pretty close and offers crack resistance that other materials can't match. In addition, zirconia is also an excellent choice for cases that involve hiding darkened teeth or dentin that would otherwise show through other veneer materials.
Price of Emax vs. Zirconia Veneers
Whether you choose Emax or zirconia veneers for your patient, Emax veneer cost and zirconia veneer cost are quite comparable. The average charge for services to the patient can range from $800 to $2,500 per tooth, depending on the complexity of the case, whether additional modifications to the teeth are required to correct slight crowding, and the geographic location of the practice.
Because veneers are considered a cosmetic procedure, treatment is an out-of-pocket expense for patients as most insurance companies won't consider covering a portion of their cost.
As for laboratory charges to the dentist, the average Emax veneers cost and zirconia veneers cost for CAD/CAM-produced veneers ranges from $130 to $250 per unit. For additional information about dental veneers offered by Stomadent Dental Laboratory and access to our fee schedule, see our website.
Veneers Suited for Every Application
No matter what aesthetic goals your patient may have, Stomadent Dental Lab offers veneers to address their every concern. As certified providers, Stomadent uses genuine Emax and zirconia materials and manufacturing techniques to ensure long-lasting beauty and predictable results.
When aesthetic beauty and quality restorations count, count on Stomadent Dental Laboratory to deliver and surpass your expectations.