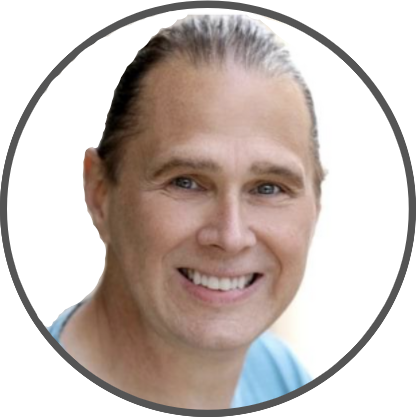 By David Hudnall, DMD
A Brief History of Dental Veneers
The concept of using dental veneers as a means to improve the appearance of the smile is not a new idea. It was first conceived of in the 1920's by a dentist in California named Dr. Charles Pincus. He knew how important a smile was to a person's overall appearance and confidence, because most of his clients were Hollywood celebrities. Pincus developed a way to give his clients a perfect, white smile for the camera using an acrylic material that could be attached to the front surfaces of teeth. Actors used a special adhesive to temporarily perfect their smile for their movie scenes. Thus the "Hollywood smile" was born.
The Drawbacks of Older Types of Dental Veneers
In the years that followed, other materials such as porcelain and composite resins were developed and adapted to create the "Hollywood smile" for everyday use in regular dental patients. Both of these materials have their limitations. Both are associated with a bulky look because they require a certain minimum thickness in order to minimize breakage and to obscure what is underneath them. Porcelain and composite resin veneers also have high maintenance and replacement costs.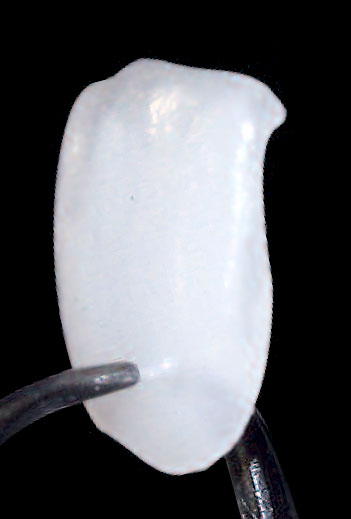 Composite Veneers
Composites are less expensive than their porcelain counterparts, but they are known to stain and discolor over time. Planned replacement needs to be a part of a long-term treatment plan. With each replacement, more good tooth structure is inadvertently removed.
Porcelain Veneers
Porcelain veneers are easily chipped. They can break or become loose because the cement is the weakest part of the union between the veneer and the underlying tooth structure. Porcelain veneers also require a "traditional preparation" requiring aggressive removal of enamel and good tooth structure in order to accommodate the thickness of porcelain required to minimize breakage.
Advances In Dental Veneers
Enter newer materials. The newer-generation of materials have proven to be stronger, look more like enamel, and are less prone to chipping and cracking over time when compared to porcelain veneers. We will mention three types of veneers, in order of increasing flexural strength, that have become commonplace in dentistry today.
IPS Empress Esthetic Veneers
Made from Leucite glass ceramic, IPS Empress Esthetic veneers allow for aesthetically pleasing restorations with true-to-nature light scattering and a balanced chameleon effect. They allow for internal and external custom staining for a perfect color match. IPS Empress has been available to the dental market for many years and has a track record of proven results.
e.Max Veneers
e.Max dental veneers are made from lithium disilicate, and their translucent and reflective properties emulate enamel and blend with the neighboring teeth. They may be custom-characterized for a natural look using IPS stains. e.Max may be fused to a stronger material, such as Zirconia, for added strength or to mask dark areas.
Zirconia Veneers
These veneers are made from zirconia dioxide, and are the newest entrant to the veneers market. What's so special about zirconia? It is a 100% biocompatible ceramic, it is extremely strong without a having the bulky appearance that porcelain is known for, is resistant to wear, stands up to bruxism, are difficult to crack, and are retained well by natural tooth structures using resin ionomer dental cements. They are baked at ultra-high temperatures to produce a finished surface that is nearly indestructible.
All three of these ceramic materials are formed into solid blocks or ingots that are free from internal defects or voids, allowing the respective material to be precisely milled into the desired shape using CAD/CAM technology. The precise fit and the distinctive properties of each of these materials have allowed more conservative tooth preparations to be performed than ever before.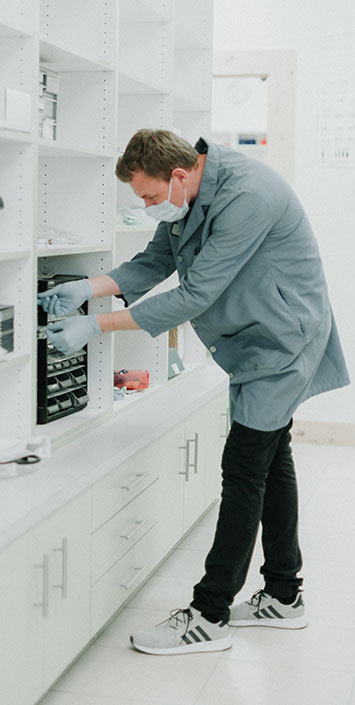 Prepping Dental Veneers
To prep or not to prep? Clearly, there is an advantage to conserving as much sound tooth structure as possible. Enamel is a material that can never be truly replaced. Once the enamel is gone, the underlying dentin is more susceptible to decay and destruction. With today's adhesives, it is much easier to obtain a secure bond to enamel than it is to dentin. Whenever possible, it is always a better choice to be more conservative by using minimal prep- or no-prep veneer techniques.
No-Prep Veneers
There are advantages to no-prep veneers — the adhesion is limited to the enamel, patient acceptance is higher because anesthetic is usually not required, the dentist doesn't have to "drill" on the teeth (which many patients find objectionable), and the chance for postoperative tooth sensitively is eliminated. It is a great option for patients who have teeth that are fairly well aligned and are in good dental health but who want to change the color or contour of their teeth in order to hide imperfections.
However, aesthetics can be less than perfect, especially in profile, because the margins of the veneers are not hidden or wrapped into the interproximal areas. The casual observer may not notice this shortcoming, but it is important to discuss this potential drawback with your patient before committing to no-preparation veneers.
Minimal prep veneers allow the dentist to perform some selective sanding and shaping, including minimizing the bulk at the contacts to allow the veneers to fade into the interproximal areas. This creates a means to hide the margins while conserving precious enamel. Adhesion remains primarily on enamel. Depending on the patient, anesthetic may or may not be required in order to perform the preparation.
Minimal Prep Veneers
Minimal prep veneers allow the dentist to perform some selective sanding and shaping, including minimizing the bulk at the contacts to allow the veneers to fade into the interproximal areas. This creates a means to hide the margins while conserving precious enamel. Adhesion remains primarily on enamel. Depending on the patient, anesthetic may or may not be required in order to perform the preparation.
Traditional Prep Veneers
Traditional prep veneers (the type of tooth reduction generally reserved for porcelain veneers) still have their place when there is compromised enamel or a decayed underlying tooth structure. You just can't ignore underlying problems by covering them up with a veneer. This would be a recipe for failure.
A dental veneer is considered a partial-coverage restoration encompassing the front of the tooth. The restoration may also include the sides, and the incisal edge of the tooth. It is always a more conservative tooth preparation than a full crown, though full crowns with more aggressive tooth preparation do have their place in cosmetic dentistry. Decayed teeth, previously restored teeth, and teeth that are moderately crowded, misshapen, or somewhat crooked can be recontoured with full coverage crowns allowing multiple issues to be solved at the same time. It can be advantageous to combine both full crowns and veneers when restoring multiple teeth in an arch in order to obtain the best overall result to improve the smile. Since many of the materials used in the fabrication of veneers are also suitable for crowns, surface- and color matching are not a concern.
How Long Do Dental Veneers Last?
Clinical trials have shown that traditional veneers can last as long as 20 years, though the lifespan is usually about ten years on average. Zirconia veneers have not been on the market long enough to truly know their lifespan. Although IPS Empress, e.Max, and Zirconia veneers are pretty indestructible in vitro, it is possible for them to fail for a variety of reasons that are largely out of the dental practitioner's hands. The longevity of veneers depends on many factors that are solely within the patient's control such as oral hygiene, excellent home care, habits (biting fingernails, chewing hard candy, etc.), and bruxism. Patient selection has a lot to do with the long-term success of ceramic veneers.
Veneers are not a cure-all. Veneers are often thought of as instant orthodontics. While this is true in certain cases, correcting the smile with veneers means that the teeth must be in fairly close alignment. Orthodontics should be considered if the teeth are crooked or misaligned.
Considerations Before Getting Dental Veneers
Ceramic veneers can be totally life changing for the patient. Once veneers are placed, they are not easily changed. Veneers are also a big commitment of money. Before committing to ceramic veneers, one consideration is to take a step back and allow the patient to have a trial run showing how the teeth could potentially look in their own mouth using a Snap-on smile. You may find out more information regarding the look they really want. Then you are better able to translate that look into their finished "permanent" smile with ceramic veneers.
We are in an age where your patient no longer has to live with stained, discolored, or imperfect teeth. When cosmetic procedures like bleaching and selective recontouring don't produce the desired results, the next step may be veneers.
Stomadent is here to support and help you to obtain the best cosmetic and restorative solutions for your patient. Using the most state-of-the-art technology and the best selection of materials, we can customize the case specifically to meet your patient's wants and desires. We want to be a part of your office's "smile team!" Get your starter kit from us today to see how great our work is. We offer free 2-day shipping nationwide! Get your starter kit from us today to see how great our work is.