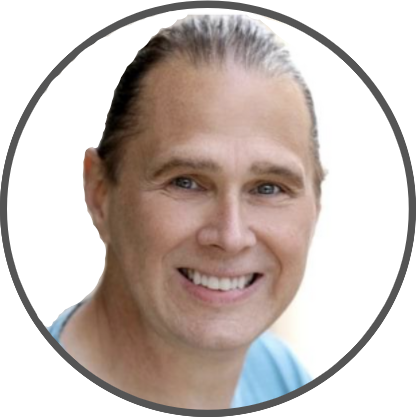 By David Hudnall, DMD
Routinely doing porcelain crowns? There's nothing wrong with using a material that works well and has been the tried-and-true restorative workhorse for over 50 years. Meanwhile, dental research has brought newer formulations to the market that offer a variety of distinct advantages over the techniques that may have been the standard when you were in dental school.
Adapting manufacturing processes to dentistry has allowed for more aesthetic and durable restorative materials to enter the field that couldn't have been considered. Zirconia is one material that has risen to be a top contender by combining its incredible strength with lifelike visual appeal.
What Are Zirconia Crowns?
Full-coverage zirconia crowns allow the patient to have the benefits of an extremely durable and long-lasting restoration while enjoying the natural appearance of improved aesthetics, especially when compared to traditional crowns like porcelain-fused-to-metal (PFM).
Because zirconia is available in several different chemical formulations, it may be used in a variety of applications where a combination of strength and superior aesthetics are important.
Advantages of Zirconia Crowns
There are plenty of zirconia crowns advantages that make them worthwhile to use for patients. Learn about the different reasons why they are effective below.
Biocompatibility
Zirconia is kind to the body. It is the same ceramic material used to make non-metallic medical joint replacements and all-ceramic dental implants.
Metal-Free
Unlike PFM, zirconia doesn't require a metal substructure for it to be strong and stable. There's no metal to shine through and no unsightly metal margins. The lack of metal content is also beneficial to patients who are sensitized or allergic to metal.
Strength and Durability
Zirconia is an extremely strong material without the bulky appearance of traditional porcelain. Its resistance to wear makes it difficult to fracture or crack. Because it offers more fracture resistance than other dental materials, it is nearly indestructible and stands up well to bruxism and parafunctional habits better than any other material currently available.
Zirconia is also a very suitable material for the fabrication of long-span bridges. It would not be uncommon for a zirconia crown to last 20 years or more, depending upon regular care and patient hygiene.
Milled To Exact Specifications
CAD/CAM technology allows zirconia crowns to be produced with a precise fit, greatly reducing the chair time required to adjust and cement these restorations. Zirconia restorations are best retained to the natural tooth structure using resin ionomer cements.
Aesthetic
The translucent nature of zirconia reflects and picks up the color of surrounding teeth. Because it is manufactured in a wide variety of shades, it's easy to accurately match the color to the patient's natural teeth.
In addition, opaque monolithic zirconia can be used beneath translucent zirconia formulations to mask or hide underlying dark areas and intrinsic stains present in the tooth preparation.
Disadvantages of Zirconia Crowns
So, what are some of the zirconia crown problems that may arise? Read on to learn about zirconia crowns' disadvantages.
Tooth Reduction
A more aggressive tooth reduction to achieve strength and an aesthetic result could be considered a zirconia crown disadvantage when compared to the minimal reduction of ceramic glass materials, such as lithium disilicate (Emax). Zirconia crowns require a minimal marginal depth of 0.6 mm with axial wall reduction of at least 1.0 mm and an occlusal reduction of 1.5 mm following the original tooth anatomy.
Given these requirements, removal of good tooth structure still remains much more conservative when compared to the requirements for PFM restorations, which must allow for multiple layers of porcelain in addition to a metal substructure.
Aesthetic Concerns
When zirconia crowns were first introduced in 2010, only bone-white substructures could be produced, creating zirconia crowns problems when it comes to achieving an aesthetically-pleasing appearance.
This zirconia crown disadvantage often relegated zirconia's use to the posterior teeth where it is less visible. Researchers and manufacturers quickly recognized this zirconia crown disadvantage and sought to address the issue.
Now, newer generations of zirconia materials are pre-shaded and can be fabricated to provide highly aesthetic, lustrous restorations with translucent, refractive, and reflective properties that exceed patient expectations for beauty.
Durability
Its inherent strength could be considered a zirconia crowns problem or a liability in certain situations. Because zirconia bonds so well to the tooth structure and is an excessively hard material, it could prove difficult to remove or cut endodontic access should it become necessary for the tooth to undergo additional therapy. While this scenario doesn't happen often, it should be a treatment planning consideration.
Cost
Another zirconia crown disadvantage to the patient could be in its price point. Zirconia crowns typically command as much or more than other types of dental crowns. Nationwide, zirconia has an average price range between $1,000 to $2,500 per crown, depending on the complexity of the case.
Geographic location can also affect the cost. Additionally, insurance companies often reimburse for services at the cost of a comparable metal or porcelain dental crown, arguing that zirconia is a deluxe or aesthetic service chosen for cosmetic reasons when another, less expensive type of crown will serve the same restorative purpose.
Stomadent Zirconia Creations
Don't let potential zirconia crowns problems or disadvantages deter you from offering strong and beautiful crown and bridge restorations to your patients. The staff and lab technicians at Stomadent Dental Laboratory got on board with CAD/CAM many years ago, when zirconia crowns were in their infancy.
We have the experience, expertise, and unmatched knowledge of the product to be able to deliver to you precisely-milled crowns of unparalleled lifelike radiance that fit precisely at delivery. Stomadent Dental Lab wants to partner with you to become an extension of your dental practice!