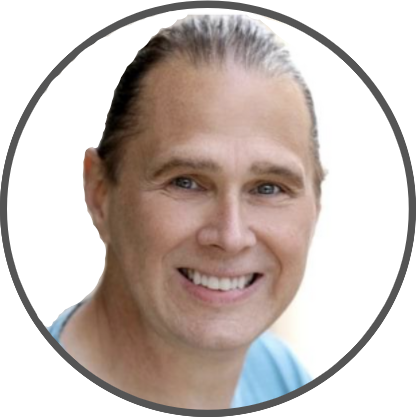 By David Hudnall, DMD 
Denture repair in Boise, Idaho couldn't be easier with the presence of a premier dental lab in the Treasure Valley. Stomadent has invested time, resources, and talent to provide dental clinicians in Boise and all over the U.S. with state-of-the-art CAD/CAM restorations. While the bulk of our services revolve around producing new fixed and removable restorations, we never lose sight of the importance of quality denture repairs.
Let's delve into our services and how our repair service remains a top priority.
Value of a Top Dental Lab
You've put in great effort and taken great pains to capture the best impression. Why settle for mediocre lab work or not receiving the expected results? There is no substitute for employing highly-trained dental lab technicians to create great-fitting restorations of incredible beauty and lifelike appearance. That's where Stomadent Dental Lab excels. We understand that you want it all. And you can have it all. Since 2000, our team has dedicated itself to providing the type of quality restorations that you have come to expect.
Accurate Imaging
You know what they say – "garbage in, garbage out." While scanning technology has revolutionized the ability of clinicians to capture impressions of impeccable detail, the importance of accurate scanning cannot be underestimated. After all, everything about your final restoration depends upon the accuracy of your scan. Before submitting your work to a digital dental laboratory, always review it with a critical eye. Are there undefined areas? Are the borders and margins well delineated? Manage expectations by rescanning to fix any areas of concern before your patient leaves the office.
Expedited Services
We've all seen it happen. A loyal patient has dropped their denture, and it broke. Sure, there are many places that can repair dentures. But will they be returned to the patient in "like new" condition and within a timely manner? For denture repair in Boise, Idaho, and the surrounding area, contact Stomadent Dental Lab. We have built our reputation on providing services at a reasonable price point that will restore the smile to your patient, allowing them to live without missing teeth and often repairing dentures within the same business day.
Stomadent Services in Boise, Idaho
In addition to denture repair service in Boise, Idaho, Stomadent is proud to showcase a full range of other laboratory denture services, including restorations produced using a totally digital workflow process.
Partial Dentures
With six different materials to choose from, there is a tooth replacement option best suited for every partially edentulous patient. Our traditional Wironium cast partial framework offers a combination of strength and durable clasps that may be easily adjusted without concern for breakage. The titanium framework takes the superior stability of a cast metal partial a step further with 3D milling for a solid and precise fit with almost no adjustments.
We realize that not every patient is willing to trade aesthetics for the best fit possible. That is where our metal-free partials excel. Your patient can have the best of both worlds with our clear framework partial denture. The colorless resin framework is milled to exacting standards, allowing it to offer comfort while avoiding the look of visible metal that so many partial denture wearers hate. A second less obtrusive option comes in the form of a milled tooth-colored acetal resin framework available in most Vita shades to blend with the natural teeth while offering the comfort and stability that patients who wear a cast metal partial have become accustomed to.
Valplast partials provide tissue-borne comfort without the discomfort, unsightliness, or bulkiness of a traditional framework. Because the clasps hug and match the gingiva, a Valplast partial can literally disappear into the mouth. Finally, for those occasions where a temporary appliance or a simple, cost-effective solution is called for, we offer a basic, no-frills, all-acrylic partial denture.
Dentures
At Stomadent, we realize that great-looking, comfortable, and affordable dentures that stay in place are important to most denture wearers, especially those who have worn traditional dentures for years. For those people, Stomadent takes advantage of CAD/CAM technology to manufacture top-of-the-line 3D printed and milled dentures to precise standards that fit comfortably from the moment of delivery, saving valuable time and the hassle of multiple adjustments. Signature dentures may be further customized to include 3D milled resin or Zirconia teeth for the ultimate combination of natural look and feel.
Not every complete denture is used with a long-term goal in mind. That is why we also have more traditional denture offerings, including cost-conscious basic dentures and transitional/economy dentures designed to restore function and allow patients to prepare for definitive longer-term tooth replacement options.
Implant Dentures
At the most basic level, placing implant housings into our milled PMMA resin dentures for snap-on attachment to dental implants is possible. A step up from that are our break-resistant 3D printed Trusana implant-supported dentures made from a photo polymer that offers more than double the flexural strength of most PMMA resins.
There are even more durable and longer-lasting solutions, suitable for all-on-4 or screw-in applications, including hybrid milled dentures or nano-ceramic hybrid dentures that incorporate a milled bar into the denture base for improved strength and fracture resistance. Finally, the ultimate implant denture restoration is a full Zirconia bridge that offers impeccable strength and durability with the look and feel of natural teeth. By offering a wide range of options, there is something for every implant patient at every price point, allowing diverse patients to mend the appearance of broken teeth. And your patient can transition from one style to another as desired.
Crown and Bridges
From pressable veneers to traditional PFM crowns to e.max all-ceramic crowns to extremely crack-resistant zirconia crowns, we cover a realm of aesthetic tooth-colored crown and bridge materials that patients demand. Plus, all of these materials may be adapted and individually customized to your specific application, restoring natural teeth or dental implants.
Why settle for stock implant abutments provided with your dental implant when custom abutments allow us to restore your implants with the ideal emergence profile that appears to erupt from gum tissues? Our ability to 3D design and manufacture custom implant abutments means the difference between clinically acceptable results and a look that impresses the most discriminating patient, giving them the "wow factor" they have longed for.
Digital Restorations
Digitally-designed and manufactured restorations touch every aspect of our laboratory processes, including both fixed and removable restorations. You can rest assured that digitally-produced restorations will simplify your life and improve patient outcomes through precisely fitting appliances that make frustrating remakes a thing of the past. Because our digital laboratory workflow is compatible with most chairside scanners, the transition of data is seamless and allows your restorations to be produced in less time than those restorations produced by traditional labor-intensive processing methods.
Do you need your patient's dentures relined expeditiously? Our denture relines, including soft denture reline and hard denture reline services, stop loose-fitting dentures from causing discomfort or creating sore spots. These services help deliver a confident smile and like new dentures rapidly.
Expert CAD/CAM Services
Why settle for guesswork when it comes to an investment in your patient's health? From our fixed to removable restorations, design and manufacturing technology literally touches everything that we do. Our CAD/CAM digital dentistry services allow us to produce our restorations to precise uniform thicknesses and dimensions, giving the final product the ideal combination of strength and beauty. Just think, no more taking new impressions because the original model broke. No more remakes because margins are undefined or because the impression was distorted. All of the impression data is digitally stored and can be reconstructed at a moment's notice, making it that much easier to obtain the best possible final result!
Denture Repair
Despite being surrounded by sophisticated technology, our denture technicians understand that life happens and dentures do break. When it occurs, it can be a crisis for your patient. That's why our denture repair service exists and remains central to Stomadent Dental Laboratory. Having knowledgeable craftsmen and craftswomen who understand the importance and difficulty of caring for and reviving dentures entrusted to us, your patient has our assurance that we will do our very best to return their dentures to them in "like new" condition. Dentures repaired in Boise, ID, by Stomadent's repair team (within Idaho's Treasure Valley area) can usually be returned to you within the same day.
Premier Denture Repair in Boise, Idaho
Why send broken dentures or laboratory-processed relines to some far-off denture lab when denture repair in Boise, Idaho can be accomplished by local professionals who care? Our primary goal is to fix broken dentures and restore your patient's ability to use their denture as soon as possible. That's why Stomadent's premier denture repair in Boise, Idaho has you covered. When you're faced with a denture emergency, contact Stomadent Dental Lab before 9 am weekdays to take advantage of our same-day local area repair service.