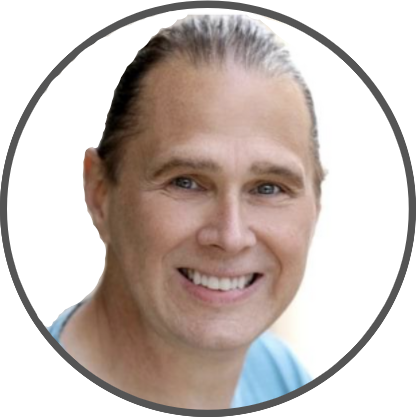 By David Hudnall, DMD
When most patients think of partial dentures, visible metal and artificial-looking teeth come to mind. That's because most traditional partial dentures don't typically blend well with the natural teeth and gums that surround them. Not every patient is prepared for implant surgery to replace their missing teeth and improve their appearance. Are there any other cost-effective options that you can offer?
As clinicians, we often stay in our comfort zone and forget about the entire range of treatment solutions that are available to us. Enter Valplast partial dentures. They just might be the right flexible partial denture solution for your partially edentulous patient. In this article, we will review important considerations before and after Valplast partial denture placement.
Benefits of Valplast Partial Denture

s

Valplast is a brand of removable flexible partial dentures made from a thermoplastic nylon resin that, processed in the correct thickness, is flexible enough to adapt to the contours of your patient's mouth, making it much more form-fitting than other types of partial dentures. Some of the added benefits of Valplast partials include:
Premier Comfort
Valplast partial dentures feature a baseplate crafted from a thin and lightweight flexible material. This characteristic not only enhances durability but also significantly enhances the comfort of wearing these dentures. Patients will experience a comfortable fit that feels natural in their mouths, allowing them to enjoy their daily activities without any discomfort.
Seamless Aesthetics
One of the standout features of Valplast partials is the tissue-colored resin used in their construction. This resin closely mimics the natural coloration of teeth and gums, ensuring that the dentures blend seamlessly with the patient's remaining natural teeth. This aesthetic advantage is particularly beneficial for patients concerned about the appearance of their smile and replacing missing teeth.
Precise
Contour

Adaptation

Valplast flexible partial dentures are highly responsive to body temperature. As it warms up in the mouth, it molds itself to the exact contours of the underlying tissue. This precise adaptation ensures an excellent fit and minimizes any discomfort or irritation that can arise from poorly fitting removable partial dentures.
Support for Periodontally Involved Dentition
Patients with periodontal issues require special consideration when choosing a removable partial denture. Valplast partials provide a unique solution as they are completely supported by the surrounding tissue. This characteristic makes them gentle on periodontally involved dentition, reducing the risk of exacerbating existing dental problems.
Allergen-Free Assurance
Valplast partial dentures are crafted with patient safety in mind. They are non-allergenic, free from monomers, and formaldehyde-free. This means that patients can wear Valplast dentures without worrying about allergic reactions or exposure to harmful chemicals, promoting overall oral health and well-being.
Time-Saving Digital Precision
The digital production process of Valplast restorations ensures an incredibly accurate fit. These dentures fit comfortably and securely with minimal need for adjustments. This precision not only enhances patient satisfaction but also saves valuable time for both the dental practitioner and the patient, ensuring a smoother and more efficient dental experience.
Incorporating Valplast partial dentures into your dental practice can provide your patients with a comfortable, aesthetically pleasing, and durable solution for their dental needs. These dentures represent a significant advancement in dental technology and patient care, offering a range of benefits that enhance both the functionality and aesthetics of dental restorations.
Valplast Partial Denture: The Breakdown
Valplast partial dentures fill a very unique role when it comes to replacing missing teeth with a removable appliance. Let's discuss some of the important points to consider before and after Valplast partial denture fabrication.
Valplast Denture: Preparing for Change
Before Valplast dentures, patients are often embarrassed by their smile, yet replacing missing teeth with dentures can still be a significant step. Work gently with patients considering dental options. Guide them through options like traditional dentures, full dentures, implants, and Valplast dentures.
Valplast Denture: Explaining Patient Cost
The average price to the patient for a full arch Valplast partial denture ranges between $1,200 and $1,800, depending on the tooth configuration and your office's geographic region. Nesbit Valplast partials that replace one or two teeth generally cost less and may garner a price ranging from $600 to $1,000.
A well-constructed demonstration model helps patients understand the cost justification as they are paying for improved comfort and a removable partial with gingival clasps that blend seamlessly with their surrounding dentition. Valplast appliances literally disappear when fully inserted and provide added satisfaction that is unmatched by traditional all-acrylic or metal framework partial dentures.
Valplast Denture Best Practices
While Valplast partials are a great solution to have in your armamentarium of offerings, they do come with limitations. Attempting to use a flexible partial with the incorrect indications, such as extremely resorbed ridges, can lead to poor case outcomes and unhappy patients. Valplast appliances are best suited as a short-term tooth replacement option before more long-lasting definitive treatment, like dental implants, is performed. That makes a partial Valplast denture ideal to replace a few missing teeth prior to implant placement or as a short-term solution for patients with teeth that are failing from progressing periodontal disease.
There are also practical considerations. Because the thermoplastic resin is purposely flexible, Valplast flexible dentures don't work well for replacing posterior teeth with free-end designs. The average lifespan for the thermoplastic resin is about 5 years in most applications. Valplast flexible partials require special care and excellent hygiene in order for them to continue to function optimally.
Over-the-counter effervescent denture cleaners can harden and discolor the flexible material. If the gum tissue shrinks appreciably, a reline is not possible. Should the partial break, become damaged, or require a reline, a replacement Valplast partial must be made.
The Role of a Premier Denture Lab
Valplast partials are ideal for incorporation into the digital dentistry workflow. Impressions may be captured using a chairside intraoral scanner. A modern denture lab that utilizes CAD/CAM production can easily design the Valplast partial from the scanned data and produce a final appliance using the fused filament printing process.
Unlike typical resin printers that add and light cure material incrementally, a fused filament printer begins with proprietary Valplast thermoplastic filament fed through a hot nozzle where it is melted and deposited layer by layer to form the 3-dimensional object. Using this method, flexible baseplates are created to marry precisely with 3D milled denture teeth, creating a durable tooth replacement solution that is completely free from monomers.
Fabricating Valplast partial dentures to fit correctly takes knowledge, skill, and a strict adherence to a workflow designed by Valplast for stellar results. To ensure the best fit and an aesthetically pleasing outcome, trust your flexible partial cases to a premier denture lab that has taken the time to undergo the intensive training necessary to become a Valplast-certified provider.
Stomadent Dental Lab: Your Dental Laboratory
Why trust flexible partial design and manufacture to just any dental laboratory? The certified Valplast experts at Stomadent Dental Lab have the ability to craft your flexible appliance to the highest of standards, assuring a transformative patient experience both before and after Valplast partial dentures are delivered.
Stomadent has the best solutions when it comes to removable prosthetics. We are your denture experts!