Zirconia Crowns: What Are The Options?
[iee_empty_space type="vertical" height="20″ width="10″ hide_on_mobile="small-visibility,medium-visibility,large-visibility" class="" id="" /]
Zirconia Crowns: What Are The Options?
By Dr. Hudnall M.D
Zirconia dioxide, a metal oxide, was first discovered by a German chemist in 1789 and has been used extensively in the field of medical prosthetics since the 1960s. The properties that make it useful for medical prosthetics, such as hip replacements, are its strength and biocompatibility. In the 1990s, zirconia was introduced to dentistry in the form of endodontic posts and implants, but it wasn't until 2010 that milled zirconia crowns and bridges became commercially available.
What's so special about Zirconia?
What's so special about zirconia? It is a 100% biocompatible ceramic, it's extremely strong without having the bulky appearance that porcelain is known for, and it is resistant to wear. It also stands up to bruxism, is difficult to crack, is retained well by natural tooth structures using resin ionomer dental cements. There are no metals involved in the process, which allows for aesthetically pleasing crown margins with no visible dark lines or shadows.
What is Zirconia?
Zirconia is a pressed solid block that can be milled into shape using CAD/CAM technology. It is then baked at ultra-high temperatures, producing a finished crown that is nearly indestructible. The material is also very easy to adjust. Adjustments may be made to zirconia crowns at chairside using a combination of green stones or diamond burs. The strength of the zirconia material isn't without some downsides; you may face a challenge when trying to cut off a zirconia crown because of its tremendous strength. Trying to cut through/cut off a zirconia crown to create endodontic access can be a challenge.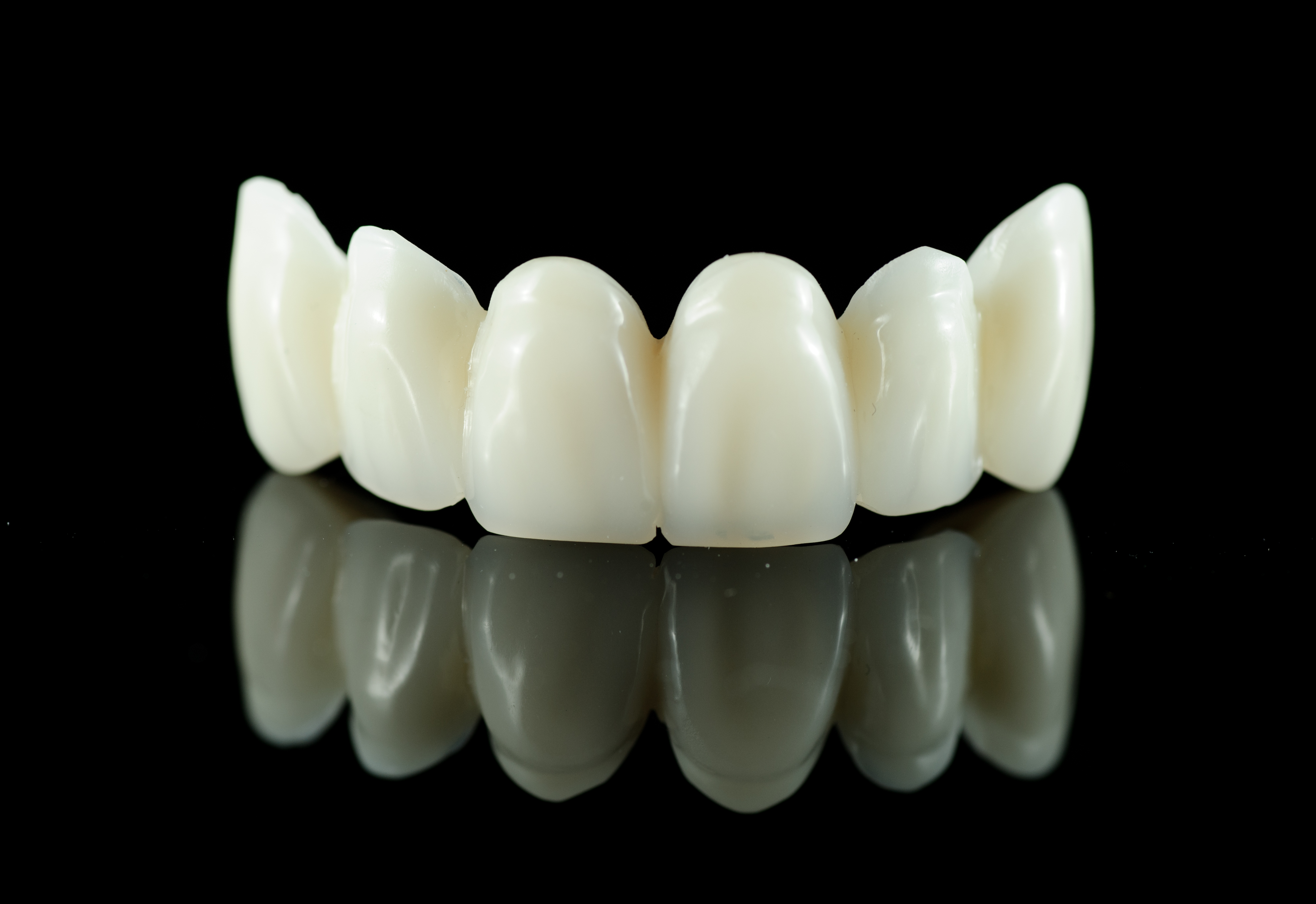 What Makes Zirconia So Strong?
The strength of an ISO- and ADA-approved monolithic zirconia comes from its tetragonal crystalline properties. The biggest problem with a full-contour monolithic zirconia crown is the opaque appearance caused by structural defects that absorb light rather than allow it to pass through. It does not possess all of the translucent and refractory properties that would be desirable for natural, lifelike appearances. In other words, monolithic zirconia is great for implant abutments, fabricating non-metal bridge frameworks, hiding core build-ups, and restoring posterior teeth, butut it's not so aesthetically pleasing for anterior restorations. How do you overcome this drawback?
Zirconia Now Looks Better Than Ever
More recently, manufacturers have developed translucent zirconia to improve appearances and allow for crowns that look great to be manufactured specifically for use in the anterior part of the mouth. By reducing the alumina content of the zirconia structure, adding stains and dyes, and using a multi-layered technique to fabricate crowns, manufacturers have helped to improve translucency. These modifications to the tetragonal structure are not without drawbacks. Whenever the composition of a chemical compound is altered, it changes the material's other properties. In the case of zirconia, the strength of the material is slightly diminished by altering what makes it naturally opaque. Make sure to keep this tradeoff in mind when you are deciding what material is best for your patients.
How Long Will Zirconia Last?
Since zirconia has only been in use for about ten years, there are no long-term studies comparing its longevity to other tried-and-true materials such as gold or porcelain fused-to-metal (PFM).
Like gold or PFM crowns, zirconia crowns are strong only when they are of sufficient thickness. Lack of adequate tooth reduction will cause a less than desirable result and make it impossible for the dental laboratory technician to provide you with an aesthetic crown that will last for years. Gingival margins should be at a minimum of 0.6 mm deep. The axial walls of the preparation should be at least 1.0 mm in depth, and occlusal reduction of at least 1.5 mm should be anatomic, following the original tooth's anatomy.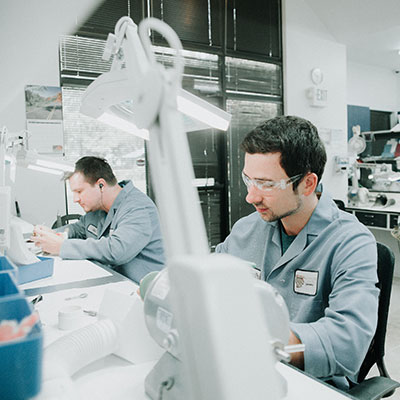 Zirconia Crowns From Stomadent Dental Lab
Stomadent offers three different options for single zirconia crowns: full-contour zirconia, full-contour translucent zirconia, and porcelain fused-to-zirconia (PFZ). How do you know which one is best for your particular application?
Full-contour zirconia is known for its superior strength and is best suited for patients with a heavy bite, bruxism, or even heavy canine guidance. A full-contour translucent zirconia crown is more suited for areas that need to be visually pleasing yet are subjected to far less biting and grinding forces. Porcelain fused-to-zirconia (PFZ) involves fabricating a full-contour zirconia crown. A window on the face of the crown is cut out so as not to compromise the strength of the zirconia. Then, an overlay of translucent porcelains are layered and baked on. External stains are applied for characterization with incredible results! PFZ is the ultimate combination of both resistance to wear and aesthetics.
No matter the situation, Stomadent is the best dental lab that can provide you with a zirconia restorative solution appropriate for your restorative application. Partner with us for fast, reliable, high-quality dental lab services. The perfect advice for your specific case is only an email or phone call away. We know that we can surprise you with an incredible solution for your patient's unique needs! Get your starter kit from us today to see how great our work is.
[iee_empty_space type="vertical" height="40″ width="10″ hide_on_mobile="medium-visibility,large-visibility" class="" id="" /]
Don't miss a beat — when you need us, we'll be ready! Our dental starter kit includes everything you need to order dentures, dental crowns, dental bridges, and other dental prosthetics from our dental lab. See for yourself how we can help your dental practice succeed!
FedEx two-day return postage shipping labels

Laboratory prescription slips

Product and service inserts with price list