Titanium Partial Denture Frameworks: A New Approach to Removable Partial Dentures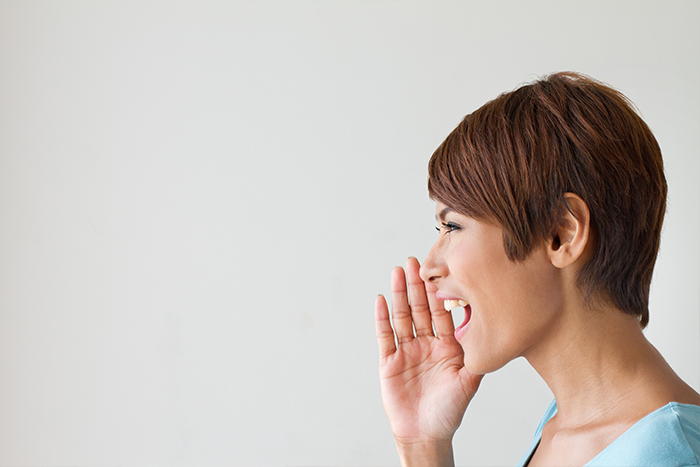 Titanium Partial Denture Frameworks: A New Approach to Removable Partial Dentures
By Dr. Hudnall DMD
Change is inevitable, and Stomadent Dental Laboratory is changing along with advancing technology in order to offer the latest dental lab services and products to dental professionals. Today we will discuss the latest offering from Stomadent — titanium partial denture frameworks.
Why Choose Titanium?
Titanium is the most biocompatible metal available for use in dentistry. Virtually no one is allergic to titanium, which means that it is the perfect metal for even the most sensitive patients who require dental implants. A removable partial denture framework made from titanium enjoys all of the desirable properties of other methods and it is roughly 400% lighter than most cobalt/chromium alloys. This translates into better comfort for your patient.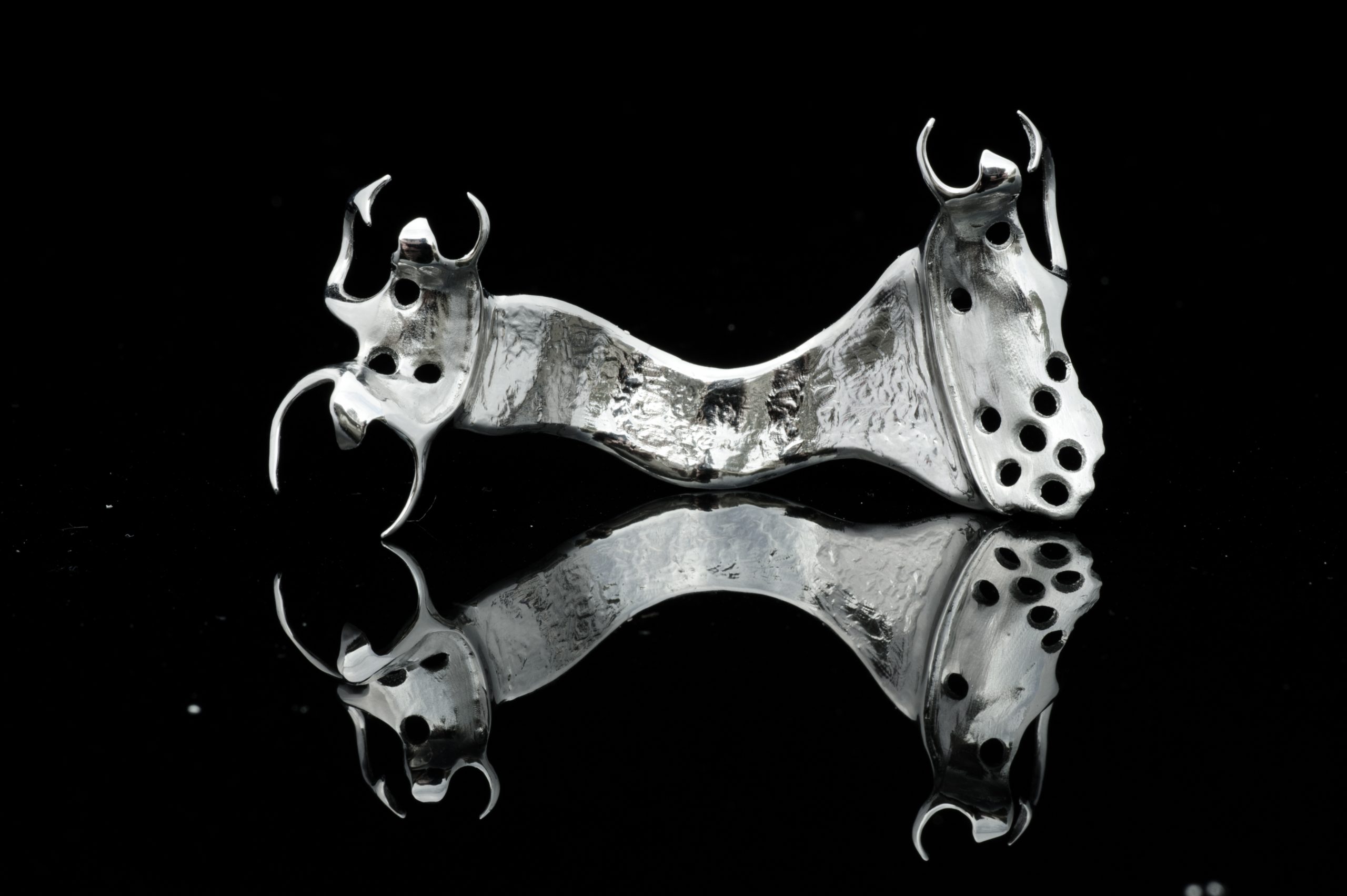 Titanium framework is very strong and corrosion-resistant, making it the ideal choice for patients looking for comfort and for those patients who are hard on their partials.
If titanium is so great, why is it only now becoming the standard material for fabricating metal frameworks? The most important reason for this delay is mainly due to how hard the metal is, and how difficult it is to cast.
If titanium is so great, why is it only now becoming the standard material for fabricating metal frameworks? The most important reason for this delay is mainly due to how hard the metal is, and how difficult it is to cast.
CAD/CAM Milling For Titanium Partial Denture Frameworks
Luckily, developments in CAD/CAM milling technology make it possible to do precise, three-dimensional printing of titanium frameworks from a rectangular plate. Check out this brief video:
By using scanned impressions or scanned models, an experienced dental laboratory technician can design the framework digitally and let the PT-1 system work its magic, turning a rectangle of solid titanium into a precise-fitting and functional work of art.
The process eliminates the labor-intensive steps that introduce errors associated with fabricating metal frameworks using traditional casting methods. With the PT-1 system, cast duplication, framework wax-up, investment, burnout, melting the metal, removing investment material, sandblasting, and electro-polishing are all eliminated from the process. The only similarities between the traditional casting method and the PT-1 CAD/CAM process is a good master cast and fine polishing of the metal framework itself.
Processing titanium framework is very clean, as it requires no more stone, plaster, investment material, or wax patterns to deal with. The process is efficient, allowing the dental lab to reduce the time it takes to fabricate a partial framework by nearly 50% when compared to traditional casting techniques. CAD/CAM milling yields a framework that fits perfectly upon insertion and adapts precisely to the contours of soft and hard tissues with few or no necessary adjustments.
Like gold or PFM crowns, zirconia crowns are strong only when they are of sufficient thickness. Lack of adequate tooth reduction will cause a less than desirable result and make it impossible for the dental laboratory technician to provide you with an aesthetic crown that will last for years. Gingival margins should be at a minimum of 0.6 mm deep. The axial walls of the preparation should be at least 1.0 mm in depth, and occlusal reduction of at least 1.5 mm should be anatomic, following the original tooth's anatomy.
If saddles made from Lucitone acrylic are not the most hypoallergenic solution for your patient, it is possible to create a fully customizable hybrid partial. A titanium framework may be combined with Thermoflex or Valplast flexible materials. The possibilities and combinations of tooth-supporting materials are limited only by your imagination.
Stomadent Dental Laboratory is once again leading the way with the addition of a Maxidon PT-1 titanium partial denture framework system to our repertoire of the best dental laboratory offerings. Our staff and technicians undergo extensive training to develop the expertise necessary to help you achieve the very best results for your patients. We want to partner with you and be your go-to source for laboratory options that make you stand out in a crowd. Contact us today if you have questions, or get a free starter kit to see the quality of our dental lab's work for yourself.
Make sure to check out our other blog entries to learn more about the cutting-edge technologies and techniques that we utilize to make sure that our dental lab is the best in Idaho and beyond.
Switching denture labs can be stressful
Receive our hassle-free dental lab kit to get started!
Don't miss a beat — when you need us, we'll be ready! Our dental starter kit includes everything you need to order dentures, dental crowns, dental bridges, and other dental prosthetics from our dental lab. See for yourself how we can help your dental practice succeed!
FedEx two-day return postage shipping labels

Laboratory prescription slips

Product and service inserts with price list