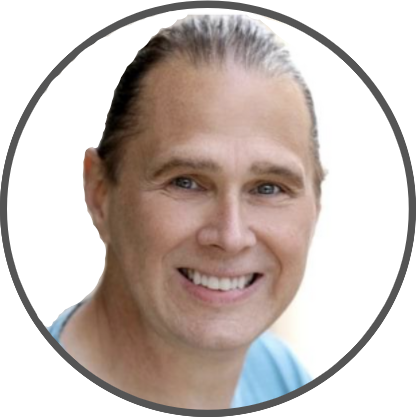 By David Hudnall, DMD
With the advent of CAD/CAM technology and automated workflows, the need for traditional laboratory casting and firing equipment is falling by the wayside in favor of 3D printers and milling machines. Dentists who are looking for ways to improve communication and minimize wait times for dental restorations sometimes opt to hire their own dental technician to create their own in-house dental lab. Is this a good idea?
There are two ways to approach this topic: create a lab for your own exclusive use or use your in-house dental lab as a separate revenue stream to produce work for yourself and other clients. After all, acquiring all of the equipment, materials, and trained personnel necessary to operate an in-house dental lab is an expensive proposition.
Can your practice afford to support the effort alone? If you choose to operate a laboratory that services outside clients, it requires knowing how to start a dental lab and operating it as an independent business. The larger question you must ask yourself: Do you want to manage another business that is separate from your dental practice?
Can a Dentist Own a Dental Lab?
Absolutely. Especially if the laboratory is located within a practice with a licensed dentist on the premises, a dentist can own and manage a dental lab. When you think about it, besides an experienced CDT, who better to understand how to start a dental lab? After all, most dentists receive substantial training on laboratory procedures while attending dental school and understand what dentists are looking for in a restoration.
How Much Do Dental Labs Make?
Dental labs vary greatly by their size, location, and profitability. According to the National Association of Dental Laboratories a typical dental lab earns between 5% and 10% profit margin. For reference, 10% is considered a good profit margin for most industries.
Are Dental Labs Profitable?
If your in-house dental lab can work efficiently and can consistently provide high-quality work, this field can be a lucrative business. Like many other industries that have replaced manual labor with robotics, dental medium- to large-sized laboratories that have evolved and kept pace with rapidly changing technology will continue to flourish.
Are Dental Labs a Good Business?
There is definitely a need for dental laboratory services. As the U.S. population ages, more patients will require everything from single-tooth implants to full-mouth reconstruction. Dental laboratories that adapt to changing technology and provide the best restorative solutions to match client and patient needs will thrive in the foreseeable future.
How Much Would It Cost To Open a Dental Lab?
Many factors go into determining how to start a dental lab. Like any business that serves outside clients, there are startup costs which include the permits, licenses, various insurances, the facility itself plus any renovations or upgrades, equipment, materials, supplies, computerized tracking and billing systems, labor, and marketing costs. And those things happen before you open the doors for business.
With today's modern equipment and the cost of staffing, the investment to open a dental lab from scratch that serves outside clients could easily start at half-a-million dollars. And this is a conservative estimate. Do you have the capital to service your debt and cover the overhead until you become profitable?
What You Need To Open a Dental Lab
1. Due Diligence
Research your location's demographics to understand your market and the niche that you want to fulfill.What services will you offer? Who will be your target customers? Who is your competition, both locally and all over the world? What is unique about your business that will give it a competitive advantage? What type of legal entity will your business be?
Answering questions of this nature will help you to develop a business plan, a marketing strategy, and brand awareness, all of which are necessary for a successful business in today's world.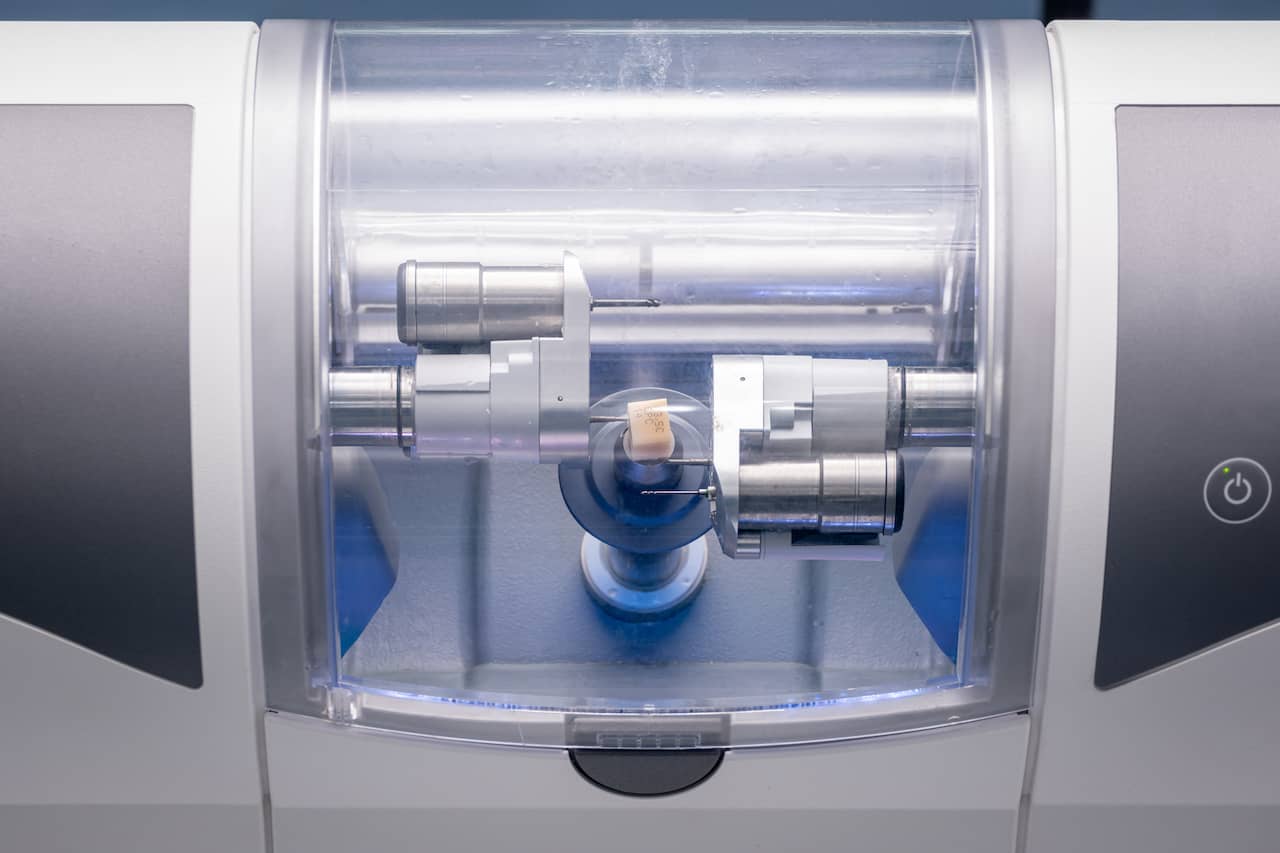 2. Recruit the Best Talent
The days of hanging a sign and opening the door to start a new business are long gone. Competition is fierce. If you plan to market your services to outside clients, hire someone who understands business startups and digital/social media marketing. Your second employee should be an experienced laboratory technician with managerial skills to help get the lab up and running. Then hire additional staff as your business grows.
3. Equipment Needed To Start a Dental Lab
You don't have to buy every piece of equipment imaginable to operate a good lab. First, decide what type of services you will provide. You can get a good start with the following:
Workbenches
High-Quality Lighting
Utility Equipment including dust collectors, air filtration systems, and compressors
Handpieces
Cleaning and Polishing Systems
Impression Scanners
CAD/CAM Systems
Digital Printers
Curing Systems
Ultrasonic Cleaner
Systems for repairs, relines, rebases
4. Understand Vendors and Supply Chain
Materials and supplies can be expensive, especially for a small business that is unable to take advantage of economies of scale. Using more complex technology requires more service to keep it running. Budget for routine maintenance to ensure that your systems remain in working order at all times.
5. Design the Lab for Maximum Space Utilization
A dental laboratory shouldn't be an afterthought, even if it is an in-house dental lab. Productivity can only happen if there is sufficient space and it is arranged for ergonomics and maximum efficiency. Many dental supply houses will help you design the physical layout to improve the workflow and productivity.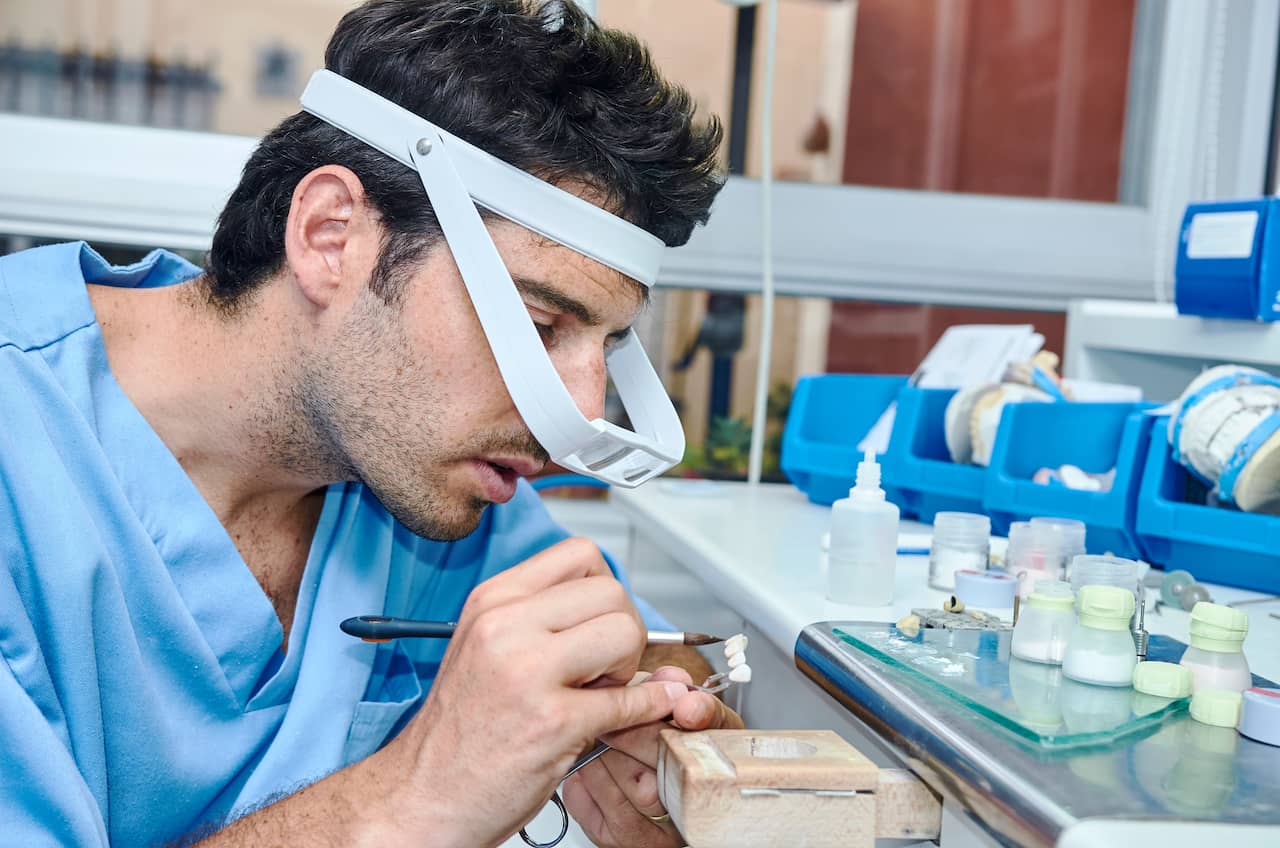 Should You Open a Lab or Work With an Existing Dental Lab?
Only about 3% of all dentists practicing in the United States have a full-service in-house dental lab, excluding same-day denture centers. Why? Having an in-house dental lab requires additional space and is expensive to operate. While having an in-house dental lab may be a financially smart decision for a large group practice, high labor costs and the cost of setting up automated systems, the new industry standard, are prohibitive for many small business owners.
There is a hybrid solution that combines some of the benefits of having your own in-house dental lab without the negatives that can accompany it. Invest in a 3D printer for your office's automated workflow. This will allow you to print items like study models, surgical stents, mouthguards, and orthodontic appliances.
Then partner with a nationwide dental laboratory that offers a completely automated workflow that integrates seamlessly with the digital workflow in your office. Stomadent Dental Laboratory has built a reputation of providing high-quality fixed and removable restorations manufactured via CAD/CAM technology at a reasonable price point. Because they're manufactured using an automated workflow by experienced laboratory technicians, your turnaround time is greatly reduced.
Stomadent – Your Remote In-House Dental Lab
Treatment outcomes and patient satisfaction are key drivers of dental therapy. Dentists often believe that they can improve these measures by hiring their own lab technician and creating an in-house dental lab. Convenient – but financially impractical for many dental practitioners.
Although we're not just down the hall, Stomadent Dental Laboratory can be your remote in-house dental lab by offering quality dental appliances and restorations that are precisely milled or printed to fit correctly upon delivery, eliminating the need for time-consuming adjustments. All in less time than it takes to make restorations using traditional laboratory methodology. See the difference that digital will make for your practice by learning more at our Digital Restorations page.