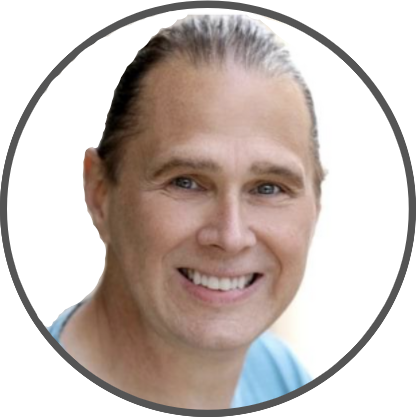 By David Hudnall, DMD
If you were to ask your patients what their least favorite part of wearing dentures is, most would tell you that they hate their lower denture. Lower dentures flip and flop around, and they are notoriously unstable and difficult to wear. In many cases, the only option that can improve the patient's overall well-being and happiness is to stabilize the mandibular denture with dental implants.
How is an Overdenture Supported in the Mouth with Dental Implant Placement?
For many years, there was a school of thought that if you could place just two implants in the area vacated by the lower canines, you would solve the patient's complaints. Let's examine that philosophy to see if it is true.
The idea of just two dental implants for an overdenture
With two dental implants, the mandibular denture remains fairly well-supported by the alveolar ridge and the soft tissue. The implants are utilized to snap the denture into a fixed position so that it won't raise up or fall out.
Disadvantages of only two overdenture implants
Some of the disadvantages of this technique include the implant denture base still being tissue-supported.
It will move when a patient chews, especially at the distal aspects.
The patient may develop sore spots because food and debris will still be able to get under the denture.
The denture will also want to rotate on a fulcrum that runs along an imaginary line between the two implants, causing the retentive elements to wear out relatively quickly.
While two implants will improve denture retention, it is not an ideal situation. It is also important to realize that not every patient will be satisfied with the outcome.
Are more implants better to support a mandibular overdenture?
It depends on where you put them. To improve denture stability with more implants, the implants need as much distance between one another as possible and they should be located in different spatial planes.
I once saw a case where a previous clinician had placed four miniature dental implants in the lower anterior segment of the arch. The implants were quite close together. The trouble was caused by the patient's alveolar ridge that was not curved at all between the first premolars. This caused all four implants to exist in a straight line, creating a single fulcrum. Two implants would have accomplished the same result.
Ideally, it would be nice to spread four implants equally throughout as much of the full arch as possible, which is the "all-on-four" technique that has become commonplace today. The method works well as long as the implants are placed appropriately.
Facts About Dental Implant Placement
Overdenture implants must be placed far enough apart so that the denture won't rotate along any of the axes created by any two of the implants. This allows the denture to be truly stable and supported by the implants.
Chewing forces must be directed along the long axis of each implant. If forces are directed in any other direction, one of the mechanical components will fail prematurely. (Abutments loosen over time, the denture breaks, retention nylons rapidly wear out, etc.)
If an implant cannot be placed parallel with a common path of draw to the remaining implants, it is best to find an alternative location. Implants are only beneficial if they can be restored appropriately.
What about the technique of dental implant placement at severe distal angles to avoid the mental foramen in the premolar area?
While this technique may work, it doesn't work in all cases. The technique requires the use of corrective angle abutments to allow the angled implants to be utilized. More hardware means more things can go wrong, for example, more components to wear out over time. Frequently, corrective angle abutments result in taller abutments than the patient has room to accommodate, which causes the restoration to be compromised in structural integrity.
Tips for Best Dental Implant Placement
The best policy is to keep it simple. Place overdenture implants so that forces of mastication are directed down the long axis of each implant. Place them parallel to one another. Avoid having to use complex hardware to correct for misaligned implants.
When placing implants, take your time to plan and execute the implant placement. Time that is well spent during the implant placement phase will save you big headaches down the road when it comes to fabricating a denture to restore the implants.
With the advent and use of digital 3D tomography, implants may be placed in much more ideal locations while vital structures are avoided. Take advantage of the technology. Patients each have unique anatomy; not every person has a mental foramen as far anterior as we may think — a CT-scan will confirm its exact location. I have successfully placed four implants, two in the second premolar area, and two in the canine/lateral incisor areas while avoiding vital structures entirely.
Stomadent Dental Laboratory is a Nobel Biocare certified dental implant laboratory. Our technical staff has the training, experience, and expertise to guide you through the many restorative choices associated with implant dentures. We may be able to lead you to a restorative solution that you never thought was possible. Have you ever considered a better alternative for your patient than a removable overdenture implant? A Zirconia bridge with gum-colored ridge laps may be an option.
Talk to Stomadent. We want to be your go-to source for all of your prosthetic needs. Get your starter kit from us today to see the difference that a great dental laboratory can make for your practice. Whether we are close enough that we can pick up your work or you send it to us, you will always get fast, accurate, and high-quality work.