Dental implants are one of the biggest advances in the history of dentistry, and one that not many patients consider as a solution to their dental problems. With such a huge market that could benefit from dental implants, it's important to understand how to make this treatment attractive.
Keep reading to learn more about dental implant marketing in today's blog from Stomadent Dental Lab.
How To Market Dental Implants to Patients
Here are some digital and non-digital dental implant marketing methods and tips to help attract clients.
Digital Advertising
The easiest and fastest way to reach your target market these days is through the internet. Here are some tried-and-tested digital advertising techniques that have worked for businesses in dentistry and beyond.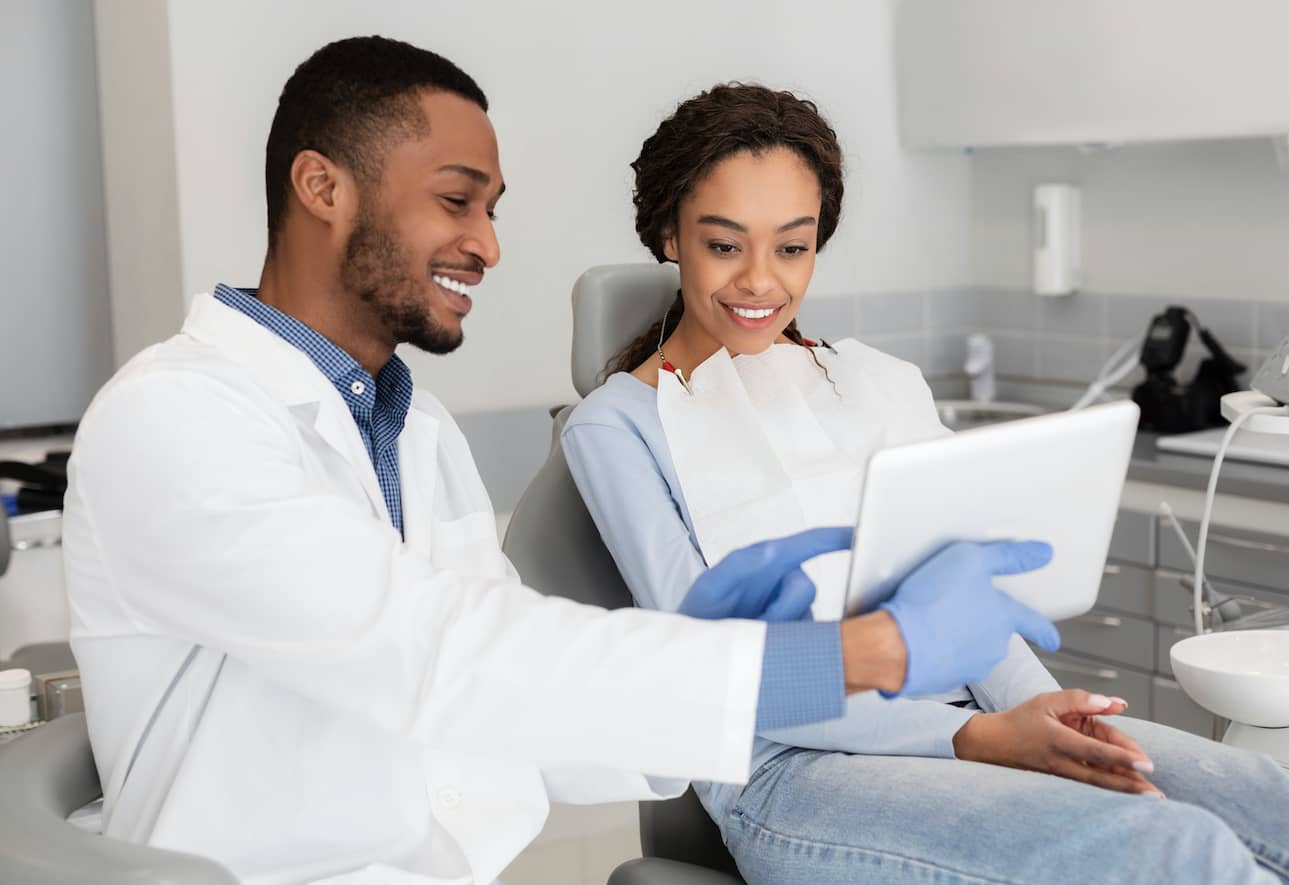 Social Media
Social media marketing is one the most popular ways to digitally market any product or service. With platforms such as Facebook and Instagram, you can not only visually appeal to dental patients, you can target specific locations so that your posts are seen by potential patients within a predetermined radius of your office.
Web Content
Having an updated website is another great way to get in front of the right audience. With a well-built page on a dental implants ad, in addition to blogs and videos, potential patients who are searching the web for information are more likely to find your website.
Online Reviews
Online reviews are one of those things that many of your future patients will read before scheduling an appointment. If you have any current patients receiving dental implants, encourage them to post a review online! The more positive reviews that you have about dental implants, the more likely it is that you will acquire new patients for the same procedure.
Emails
Email marketing is one of the best, yet underrated, ways of getting your product or service in front of your desired audience. By sending out a monthly, bi-monthly, or even weekly email newsletter about dental implants, you can get in front of more and more potential patients.
Traditional Advertising
Of course, traditional forms of dental implant marketing cannot be discounted, as a significant percentage of the dentistry market still prefer the old-school way.
Print Advertising
Print advertising is what you'll find in newspapers or magazines. While digital marketing is the preferred method of advertising in this day and age, there is still something to be said for dental implants ad material in print. With print marketing, you can create a dental implant ad that takes up an entire page, half of a page, or a quarter of a page in your local newspaper or other publications.
Direct Mail Advertising
Direct mail advertising is similar to print advertising, only it targets a specific location or group of people. With direct mail advertising, you can let people in your target location know about the benefits of dental implants. By receiving a dental implant ad in the mail, you can capture the attention of prospective patients and make it difficult to ignore the dental implant offer you're making.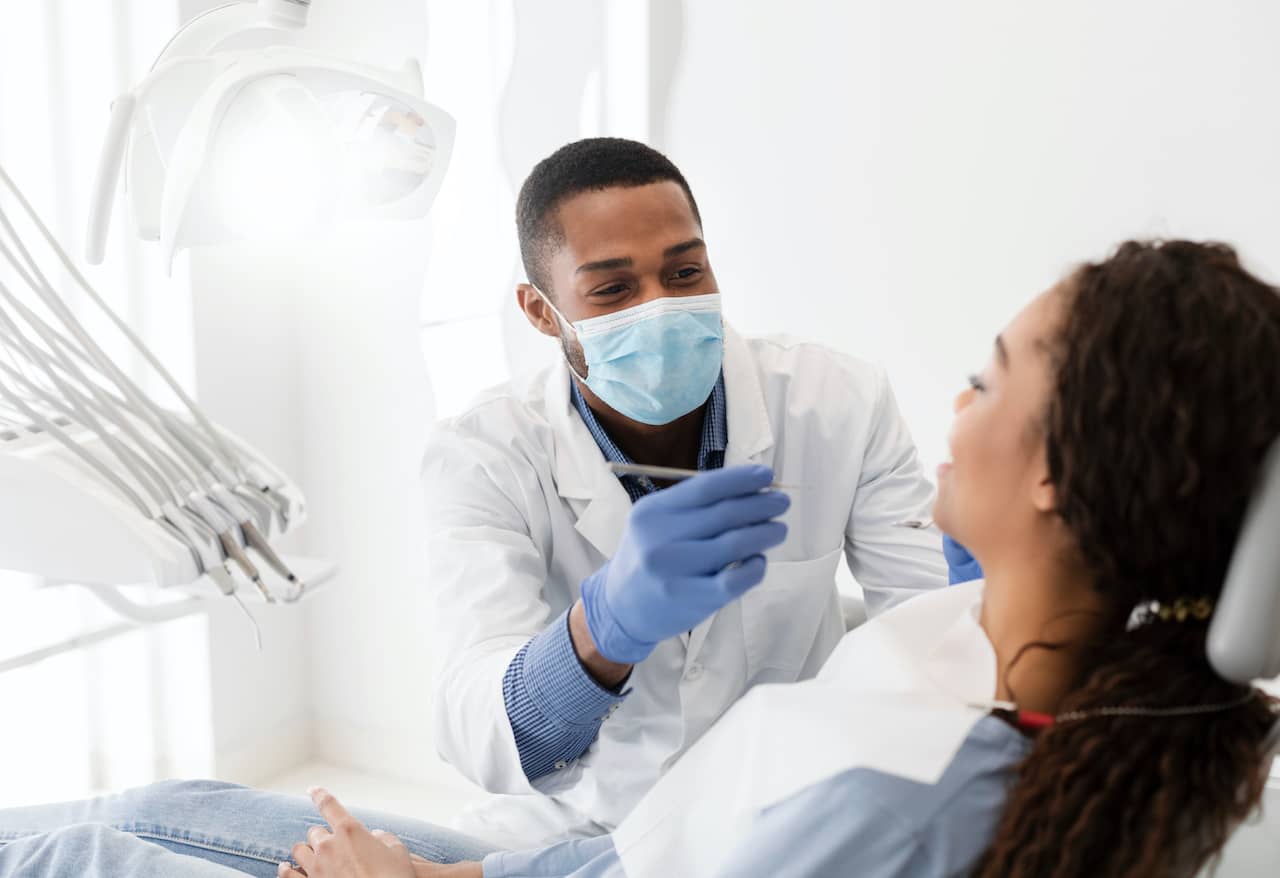 Radio Advertising
Have you ever listened to the radio, only to hear the host of the talk show start talking about a specific car insurance company and how much money they saved? This is a radio ad, and it's another great way to spread the word about dental implants to potential patients in a targeted location.
Television Advertising
Television advertising is one of the most popular and effective types of traditional advertising. After all, a commercial dental implants ad can be seen in homes throughout your target market. Plus, a commercial is not only visually appealing, but if it's catchy too, your potential customers will have more trouble forgetting about your offer than remembering it.
Best Ways To Talk About Dental Implants With Patients
Dental implants aren't as popular a discussion as crowns, so you will need to explain how they work and what the benefits are more thoroughly with your patients. Here are some tips.
1. Focus on the Long-Term Oral Health Benefits
Long-term oral health benefits start with offering comfort and versatility. In the long run, dental implants are low-maintenance, durable, and they can prevent future bone loss. These are just a few reasons why dental implants are a preferred choice of treatment among dentists, and one that should be an easy answer for many patients needing care.
2. Highlight the Short-Term Oral Health Benefits
The short-term oral health benefits of dental implants include being able to eat their favorite foods, improve their self-confidence, and enjoy a natural-looking smile that nobody knows was made possible by dental implants.
3. Keep Things Positive and Optimistic
The more positively and optimistically you speak to your patients about dental implants as a treatment option, the more likely they will be to respond well and move forward with treatment. Dental implants are, after all, a great alternative to lost teeth or dentures. By showing your patients the benefits, you can expect more and more of them to turn to dental implants when needed.