Allergies to Dental Materials and Contact Stomatitis:
Nickel-Free and Monomer-Free Solutions for Your Dental Practice
Allergies to Dental Materials and Contact Stomatitis:
Nickel-Free and Monomer-Free Solutions for Your Dental Practice
By Dr. Hudnall DMD
In this day and age, with sensitivities to chemical and environmental irritants prevalent and on the rise, dentists are faced with offering their patients alternatives to monomer-based acrylics that have been used routinely in dentistry for decades. Allergic contact stomatitis is usually attributed to under-processed free methyl methacrylate monomer being leached from the denture base for weeks or months after the denture was fabricated. Contact stomatitis can also be a symptom of nickel sensitivity associated with wearing a cast metal partial denture or a complete denture with a metal palate. If your patients are suffering from allergic contact stomatitis, it's time to order safer dentures from a reliable dental lab.
For many patients, their immune response adapts as they continue to wear their new dentures and the irritation clears up over time. For other patients, the burning sensation of contact stomatitis only goes away when the dentures or partial dentures are left out of the mouth. What good are dentures that patients can't stand to wear? The many benefits that the prosthetic appliance provides to the patient (ability to chew, aesthetics, self-confidence, the ability to speak clearly, etc.) don't mean a thing if the patient has to leave the denture or the partial denture out to prevent their mouth from hurting.
In the field of dentistry, it seems that we spend extra time figuring out how to help the 2% of patients who don't tolerate the treatment or the materials that the other 98% have no problem with at all. But that's part of practicing dentistry. Nothing works 100% of the time for 100% of patients. Removable denture appliances are no exception. But denture appliances made from materials that are bio-compatible are one way to provide treatment options for all patients.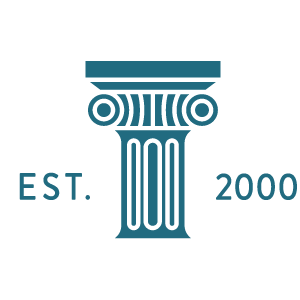 Stomadent Dental Laboratory excels at providing a number of different bio-compatible denture options to address the issues associated with sensitivities to dental materials. Our staff and dental lab technicians have undergone extensive training and continuing education to become certified providers for each of the products that we will discuss here.
Eclipse and Digital Dentures
For monomer-free complete dentures, consider Digital Dentures or the Eclipse proprietary system from Dentsply. Instead of employing the traditional powder and monomer mixture that has been the gold standard for decades, Eclipse has a totally different chemistry composed of the visible light-cured composite resin, Urethane Dimethacrylate (UDMA). The Eclipse system actually uses UDMA in three different forms in order to indirectly build the denture from the master cast up:  baseplate resin, set-up resin, and contour resin.
Eclipse baseplate resin is used to form a baseplate directly on the master cast. The baseplate itself actually becomes a part of the final denture, therefore the fit of the baseplate at the try-in appointment is the fit of the finished denture. Set-up resin is used to arrange the teeth and contour resin is used to form the design and festooning of the denture. The denture is then processed for one hour in a conditioning oven and for 15 minutes in a specially-designed curing unit. Denture processing with Eclipse involves far less shrinkage and distortion than processing with traditional acrylics. The result is a denture product that looks great and fits comfortably at delivery and has fewer sore spots. Eclipse dentures generally require fewer adjustments than monomer-based dentures, saving you valuable chair-time. Interested in learning more about Eclipse dentures? Contact our denture lab for more information.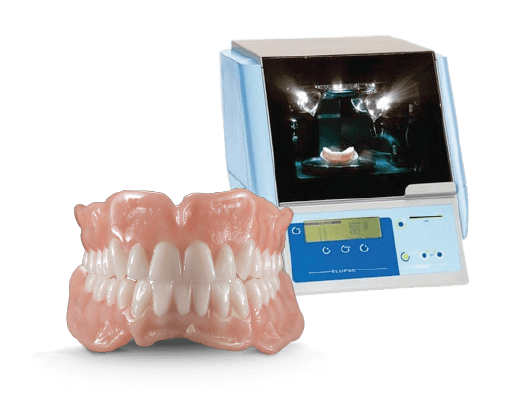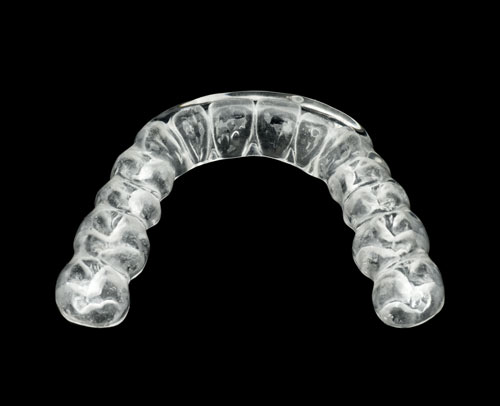 Eclipse Nightguards
The Eclipse denture material is also an excellent option for the treatment of bruxism with custom-fabricated nightguards. A clear baseplate resin is combined with Eclipse Resilient Soft Resin to form a custom mouthguard with a firm occlusal surface and a soft, comfortable, retentive liner. The revolutionary prosthetic resin can also be used to fabricate partial dentures, flippers, temporary partials, splints, and orthodontic appliances. We are pleased to offer Eclipse nightguards and sportsguards at our dental lab.
Thermoflex Partial Dentures
Besides Eclipse, Stomadent offers two different monomer-free flexible partial denture options. Thermoflex partial dentures are made from heat and pressure injection-molded polyacetal resin. This resin's properties provide both strength and flexibility to the finished denture product. The result is a resin framework that is strong but lightweight, conforms precisely for a comfortable fit, has excellent retention, and requires minimal adjustments. Since there is no monomer used in its fabrication, the non-allergenic base of Thermoflex dentures minimizes tissue reactions and irritation.
The elastic memory of the Thermoflex material allows the flexible clasps to cling deeply into the tooth's natural undercut. Combine that feature with 3D CAD/CAM technology used to design the flexible clasp placement and 16-tooth shade options and you have a partial denture with clasps that blend and engage seamlessly with the abutment teeth. With Thermoflex, it is possible to have partial clasps that disappear when snapped into position. Want to learn more about Thermoflex? Reach out to our denture lab, or order our starter kit to see what Thermoflex partials can do for your patients.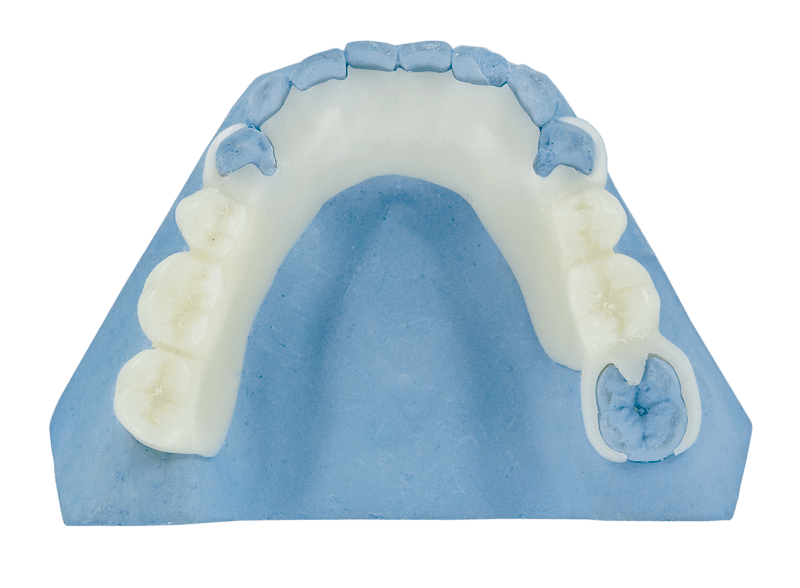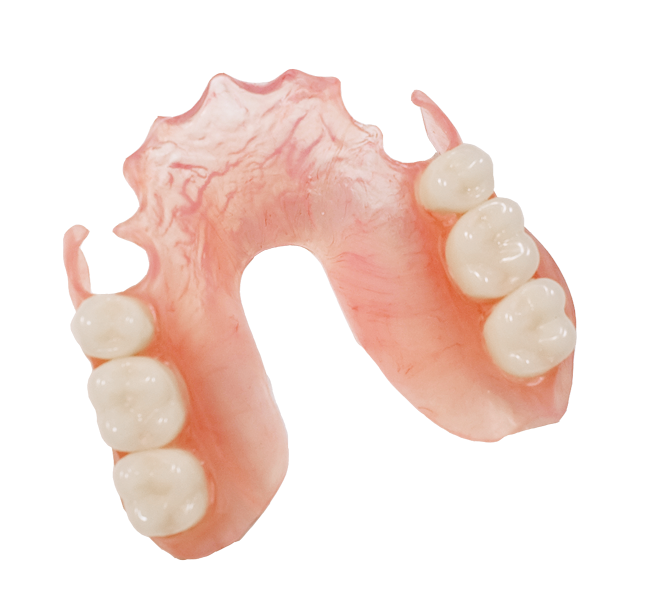 Valplast Partial Dentures
Made from a combination of bio-compatible nylon and thermoplastic resin, Valplast partial dentures feel much closer to a natural dental restoration than other traditional tooth replacement options, such as cast metal partial dentures (dental bridges). Valplast partials hug the patient's gum tissue and the flexible clasps snap securely into place around the existing dentition and gingiva, providing a comfortable, contoured fit. The clasps are made to blend with the surrounding gingiva, making them much less noticeable than metal clasps.
Valplast dentures are also a great option for patients who are missing one very visible tooth and don't have the resources for a more expensive tooth replacement option, or for patients who are saving up for dental implants but desire a more aesthetically pleasing transition during the dental implant integration. With Valplast partial dentures, it is possible to make a unilateral flexible partial (a.k.a. Nesbit), which is ideal for preserving the edentulous space for a future implant-supported restoration.
Let's face it: flexible denture appliances don't work very well in cases requiring long distal extensions. The same flexible properties that are so desirable and make the partial denture comfortable will actually work to dislodge the partial and hinder its chewing ability. What good is a partial denture if you can't chew your food with it?
Wironium Metal Framework
These negatives can be overcome by marrying Valplast or Thermoflex denture material with a Wironium metal framework. The best features of each partial material will work synergistically to create a partial denture with the desired properties of rigidity and asthetics. This allows for "invisible" flexible clasps and gum-hugging tissue-borne material to be used when supported by an underlying Wironium metal framework and/or metal rests and clasps.
Wironium is a proprietary cobalt-chrome alloy developed by Bego USA, Inc. Wironium is both bio-compatible and corrosion-resistant. Small changes in the standard cobalt-chrome formulation have resulted in an alloy that has a high resistance to deformation while the cast alloy itself is semi-flexible and resists fracture of the retentive metal clasps. These unique properties allow Wironium metal frameworks to be incredibly thin yet strong and durable.
Because Wironium is nickel-free, it is safe to use for those dental patients who have developed a sensitivity to nickel. Wironium is appropriate for use with traditional acrylic saddles in patients that have not become sensitized to acrylic monomer.
To custom create a completely bio-compatible cast metal partial denture, combine Wironium with either Valplast or Thermoflex. The result is a hybrid flexible partial denture that cannot be over-seated and doesn't over-flex at the back of the arch during chewing. Literally, the result is a customized, nickel-free, monomer-free partial denture that has great function and the best possible aesthetics imaginable. What more could you ask for? And the best part is, we offer these custom denture products at Stomadent Dental Laboratory!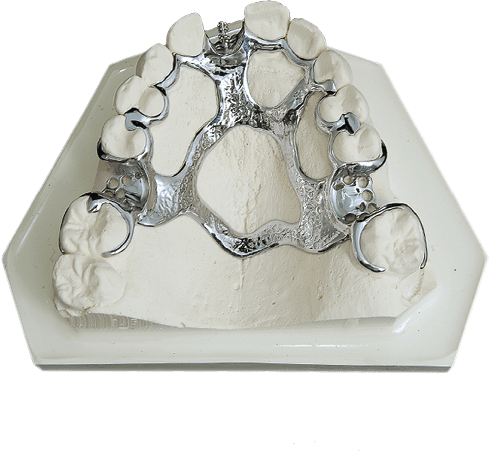 When you are scratching your head wondering how you can possibly help a patient that seems to have a reaction to every dental material used in your office, give our denture lab a call. Stomadent Dental Laboratory is your go-to source for removable prosthetic appliances utilizing both standard and alternative non-allergenic materials. As the best dental lab serving Idaho and the surrounding states, we want to work with your dental practice to remove barriers to treatment. Our dental lab technicians can custom design the most inert removable dental appliance possible using our knowledge base, experience, and our repertoire of 21st century methods and materials. We look forward to working with you!
Don't miss a beat — when you need us, we'll be ready! Our dental starter kit includes everything you need to order dentures, dental crowns, dental bridges, and other dental prosthetics from our dental lab. See for yourself how we can help your dental practice succeed!
FedEx two-day return postage shipping labels

Laboratory prescription slips

Product and service inserts with price list