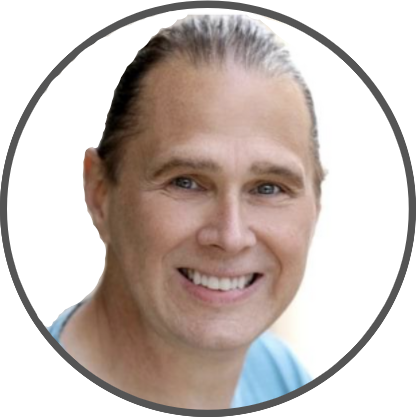 By David Hudnall, DMD
As clinicians, we are all well aware of the pitfalls involved in making dentures. From patients who are uncooperative during the impression process to processing errors to time-consuming adjustments, traditional denture-making is fraught with steps where errors can occur and be carried through to the final restoration.
So, what's all the buzz about digital dentures, and why would you consider changing your technique? Digital dentures employ production technology that streamlines and standardizes the denture-making process for improved efficiency and outcomes by eliminating errors that lead to patient dissatisfaction.
Today, we'll discuss an overview of digital dentures and why they might be the best service that you can provide for your denture patients.
What Are Digital Dentures?
Digital dentures use computer-aided design and manufacturing technology to create perfectly fitting dentures from scanned impressions and bite registrations. Captured impressions are transmitted to the denture laboratory, where they are crafted into functional restorations. Digital denture technology encompasses the manufacture of dentures using either additive 3D printing technology or subtractive 3D milling.
Irrespective of the type of process employed, digital dentures, when compared with traditional dentures, are far less labor-intensive, less invasive for the patient, and require fewer appointments in order to complete the process.
Digital Dentures vs. Conventional Dentures
Digital Dentures differ from traditional dentures in almost every aspect, from impression-taking to denture design and processing. The process of fabricating digital dentures is no longer reliant upon a craft; rather, it utilizes CAD/CAM technology to create a pattern that allows digital dentures to be designed and fabricated to precise specifications by either 3D denture printing or milling equipment.
When compared to traditional dentures, digital dentures offer numerous advantages that reduce processing time and eliminate errors associated with physical impressions and manual denture processing.
How Do Digital Dentures Work?
Once the clinician captures records of the patient's mouth, usually with the aid of a chairside scanner, the dental technician uses 3D design software to create, modify, and customize dentures virtually.
This digital file is then transformed into physical dental appliances through 3D denture printing or CAD/CAM-directed milling.
How Does 3D Denture Printing Work?
3D printing is a digital technology manufacturing process that utilizes computer software to direct the addition of raw material onto a stationary plate in order to build a desired object. Liquid resin is selectively exposed to a curing light source to form very thin layers of solid material. These solidified layers are incrementally stacked upon one another to create a final three-dimensional dental prosthetics.
In the case of 3D-printed dentures, either a denture baseplate or denture teeth are designed to fit the specific curvature of the patient's dental arch. The final denture is completed by joining the two components manually during post-production.
Are 3D Printing Dentures Safe?
All component materials involved in the production of 3D printed dentures must undergo the same rigorous testing following American National Standards Institute (ANSI)/ADA protocols that any dental product or device must pass in order for it to be used in or on the human body.
Many of the denture components for 3D denture printing are variations or modifications of existing denture resins that have been reformulated to take advantage of the incremental light curing process associated with printed dentures.
For example, Valplast currently offers both its traditional formulation, designed for injection molding, and a modified version made specifically for making digital dentures. Both formulations must meet the same stringent requirements independent of one another.
3D Printed Dentures Price
Much like a digital X-ray machine or a CT scanner, acquiring all of the necessary training, hardware, software, equipment, and supplies to make printed dentures represents a huge investment to the dental lab. Once the return on investment is recovered, how much digital dentures cost to manufacture is actually reduced.
Because labor costs are lowered with automation, dentists can expect the prices of digital dentures to be relatively stable and similar to the cost of traditionally-processed dentures for the foreseeable future.
3D Printed Dentures Material
For printed dentures, the material of choice is light-cured methacrylate resin. Gum-colored resin is used to form the denture baseplates. Similar tooth-shaded methacrylate resin, corresponding to the VITA shade guide, is selected and used to fabricate denture teeth that will marry with their respective baseplates.
Because resin is incrementally cured, there is no excess monomer to produce allergic reactions after the digital denture process is complete.
Where Can I Get 3D Printed Dentures?
Many large and mid-sized state-of-the-art dental laboratories that understand the long-term benefits of producing a uniform, standardized product have invested in 3D denture printing technology.
Stomadent Dental Laboratory remains at the forefront of CAD/CAM denture technology and has established a protocol that consistently produces beautiful, superior-fitting 3D printed and milled dentures that any dental practice would be proud to deliver to their patients.
What Is a Typical Digital Denture Workflow?
The digital denture workflow actually begins in the dental office. The clinician establishes a bite record and uses a chairside scanner to capture the patient's intraoral anatomy.
These scans are digitized and stored in files that are electronically submitted to the dental laboratory.
Digital Denture Technology
Digital records of the patient's arches are used to create computerized models that allow the denture technician to design the denture specifically for the patient. Manufacturing parameters are applied to the design to account for uniform thickness of the baseplates, minimization of physical handling, and optimization of material use for less waste.
Upon request, the lab will use 3D printing to produce a physical mockup of the proposed appliance that the dentist can try in the patient's mouth. This try-in may be modified at chairside to establish the desired final result.
Once the try-in is returned to the lab, manufacturing parameters are altered accordingly, and denture baseplates are printed. Denture teeth are printed separately for an exact fit within their respective baseplates.
Digital Denture Tools
After 3D denture printing, the component pieces are cleansed and trimmed free of their manufacturing supports using specialized digital denture tools and solutions. The technician then joins the printed denture teeth with their respective baseplates by hand.
Final curing and polishing complete the workflow.
How Much Do Digital Dentures Cost?
In 2023, the average laboratory cost for 3D printed dentures ranges from $300-$500 per denture. Milled dentures command an average lab cost of $500-$650. Compare these ranges to the cost of producing traditionally-processed dentures in 2023, which averages $350-$600 per denture.
When asked, "How much do digital dentures cost the dentist?", consider that digital dentures offer both the dentist and denture wearer better overall value for the money. Because the specifications for dentures are saved, it is possible to quickly re-create replacement dentures at a lower cost than making conventional dentures since the impression and intermediate appointments are entirely avoided.
Traditional dentures also come with more inherent errors and issues, generate more waste, require more labor to produce, and require more adjustments at delivery than digital dentures.
Are Digital Dentures Expensive?
Stomadent Dental Lab offers its basic 3D printed dentures to dental professionals starting at $319 per arch. Similar traditional economy dentures are also offered at the same price point. For comparison, 3D milled dentures made from superior-quality resins are offered to dentists by Stomadent for $539-$639 per arch. This price point is only slightly higher than their conventional complete dentures ($451 per denture).
Because of the additional work provided by the dentist, patients can expect complete dentures to cost somewhere between $700 and $2,500 per arch, depending on denture quality, manufacturing method, and geographic location. Regardless, for many, funding complete or partial dentures requires some planning.
Your Source for Digital Dentures
Because Stomadent Dental Lab was an early adopter of digital dental technology and an automated workflow, we have accumulated both experience and a knowledge base many years ahead of our competitors.
We have the experience that allows us to produce a superior product that exceeds the expectations of your most demanding patients. Whether you choose our 3D denture printing service or milled dentures, trust Stomadent to be your source for hassle-free digital dentures!
For more information about the advantages of digital printing, follow this link.